Catching Up with CALS — Jan. 26, 2022
Dean's Message — Balanced Diet
Idaho agriculture posted another impressive economic performance last year despite all of its challenges, according to the latest edition of the Financial Condition of Idaho Agriculture 2021.
The broad view of the industry shows the importance of animal industries and crop production to Idaho's economy and well-being. Agriculture provides the business and cultural ties that knit together communities small and large. The food animal industry alone comprises 56% of Idaho's agricultural economy.
This recognition made agricultural groups such as the Idaho Cattle Association, the Idaho Beef Council, the Idaho Dairymen Association and others forces to be reckoned with in the state's policy discussions.
Despite its status as an economic powerhouse and a dynamo in so many ways, agriculture advocates are concerned about the realities of Idaho's growth. Population growth inflates the size of cities and pressure on farmland and reduces the general understanding of farming and ranching. Some have absolutely no idea where food comes from.
A more alarming shift for many ag advocates reflects shifts in the general populace's beliefs and understanding about foods and nutrition.
Some of our beliefs about nutrition reflect sound science; some don't. A quick sampling of dietary advice reveals some sound approaches and some based more on misinformation than reality.
The animal industries provide a frequent punching bag for many who want to transform our eating habits and our food system. They attack beef and dairy products and production. The most overheated claims say they have no place on our tables.
As part of its land-grant university mission, the U of I's faculty provides the public with expertise on many issues related to agriculture, food production and nutrition.
Responding to concerns from the animal industry, CALS hopes to promote a useful discussion about how to improve consumers' overall understanding of research-based nutritional advice and production methods.
We'll start the conversation next month connected with the A. Larry Branen Ag Summit, the most influential gathering of agricultural leaders each year.
With guidance from Bob Collier, animal, veterinary and food sciences head, we will gather some of the ag industry's key voices to outline the challenges and create a plan to address them.
The plan going forward likely will rely heavily on a united front among agricultural interests, a strong suit reflected in the Ag Summit and ag groups' strong track record.
A key action item, too, is likely to focus on broader and more intensive efforts to provide the public with accurate information on nutrition, including the positive role animal-based foods play in people's diets.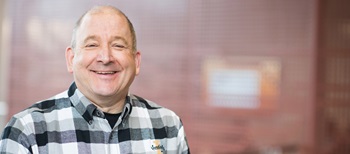 Michael P. Parrella
Dean
College of Agricultural and Life Sciences
---
By the Numbers
$3,059,000,000 in Idaho milk cash receipts in 2021 meant a 3% increase from 2020 and the strongest performance for dairy since 2014 when it posted $3.198 billion in receipts. Livestock overall contributed $5.042 billion to the 2021 total agricultural cash receipts of $8.882 billion, according to CALS annual report "The Financial Condition of Idaho Agriculture: 2021" by CALS economists Xiaoxue "Rita" Du, Patrick Hatzenbuehler and Garth Taylor, with assistance from Ben Eborn of Eborn Agribusiness LLC. Strong crop receipts, including a $1.001 billion year for potatoes, pushed receipts to a record high in 2021.
---
Our Stories — Chobani Ups Scholars Funding
NEW BERLIN, N.Y. — Chobani announced on Jan. 19 an expansion of its scholars program, adding a pledge of $1 million dollars and a focus on supporting historically underserved students who wish to pursue a broad set of agricultural interests.
The scholars program has helped dozens of university students pursue their ambitions in the dairy industry. That mission now includes creating a more equitable future in agriculture.
Through its partnerships with Cornell University and the University of Idaho, the Chobani Scholars program will offer eight $20,000 scholarships (each for $5,000 annually) over five years to historically underserved students interested in studying agriculture, dairy, food science and/or food entrepreneurship.
Chobani will also provide $20,000 of annual funding to each of the universities during the same five years to support diversity, equity, and inclusion training and education.
Chobani Scholars will have an opportunity to intern with Chobani during their college careers. In prior years the program was limited to students from a dairy background who were pursuing a career in dairy.
"Today's announcement builds on our mission to help ensure opportunities for students from underserved communities with an interest in working on a farm or in agribusiness, in food science, and those who want to start a food business," said Peter McGuinness, Chobani president and chief operating officer. "We're proud to be supporting dozens of current students in our home states of Idaho and New York, and we're thrilled to be expanding the Chobani Scholars program."
The Chobani Scholars program was established at Cornell University and University of Idaho in 2018. The grants have helped more than two dozen students attending Cornell University's College of Agriculture and Life Sciences and the University of Idaho College of Agricultural and Life Sciences. With today's announcement, Chobani's scholarship funding pledge will total more than $1.4 million by 2027.
"Since its inception, the Chobani Scholars program has provided substantial support to students from New York farm families, helping them to access world-class education and real-world experiences in dairy science and management," said Benjamin Houlton, the Ronald P. Lynch dean of Cornell University's College of Agriculture and Life Sciences.
"With this latest investment, Cornell CALS is excited to further enhance our efforts to attract students from underrepresented backgrounds to careers in food and agriculture, which is a critical need for our state. We are grateful to Chobani for their ongoing generosity and for bolstering our programs to train the next generation of leaders in agriculture, dairy, food science and food entrepreneurship."
"The Chobani Scholars program provides an incredible opportunity to Idaho students who otherwise may not be able to attend college," said Michael Parrella, U of I CALS dean. "We are grateful for our strong partnership with Chobani and their passion for creating a pathway for Idahoans from underrepresented communities who wish to pursue a career in agriculture."
---
Advanced Ranch School Reset for May Start
The Advanced Ranch Management School schedule will get a reboot after weather and other issues scuttled its planned launch this month.
The school will continue to offer a comprehensive view of modern ranch-related operational and management topics, but it will also allow participants to choose among individual sessions.
The school will now kick off with an in-person session in Moscow May 11 and 12 with sessions focused on the final product and consumer preferences.
A session focused on human resources management and leadership is planned online July 12 and 13. A second online session focused on managing forage resources is scheduled Aug. 8, 15 and 22.
An in-person session focused on animal management and production technology is scheduled in Salmon Sept. 12-14.
The fifth and final session will focus on the business of ranch management and will be held in Twin Falls in November on dates to be determined.
Individual modules will cost $75. Access to all of the sessions will cost $200 for individuals and $300 for ranch couples.
Registration is due by April 27. More information is available from UI Extension Beef Specialist John B. Hall at jbhall@uidaho.edu or 208-993-1222.
---
Faces and Places
CALS animal, veterinary and food sciences graduate students swept the poster contest awards for animal nutrition led by M.L. Heimbuch, first; Kylee K. Elmore, second; and Lucelia de M. Pereira, third; at the recent Pacific Northwest Animal Nutrition Conference.
---
Events
Feedback or suggestions? Please pass them along through calsnews@uidaho.edu