The CALS Speaker Series aims to bring in distinguished guest speakers to provide our community with insightful perspectives on a variety of topics. All presentations are free and open to the public.
2018 CALS Speaker Series
Tuesday, Sept. 11 — Ag Science, Room 106
5:30-6 p.m. — Keynote Address by Alison Van Eenennaam
6-7:30 p.m. — Screening of Food Evolution
7:30-8 p.m. — Q&A with Van Eenennaam and Shelley McGuire
Explore the controversy surrounding GMOs and food. Food Evolution wrestles with the emotions and the science driving one of the most heated arguments of our time.
Alison Van Eenennaam, featured expert in the film and Cooperative Extension Specialist at the University of California, Davis, will give a keynote address prior to the film and will lead a discussion following the screening along with Shelley McGuire, Director of the U of I Margaret Ritchie School of Family and Consumer Sciences.
Biographies
Van Eenennaam's research and outreach programs focus on the use of animal genomics and biotechnology in livestock production systems. Her current research projects include the development of genomic approaches to select for cattle that are less susceptible to disease and the development of genome editing approaches for livestock.
She received her bachelor's degree from the University of Melbourne in Australia and her master's in animal science and Ph.D. in genetics from UC Davis. She serves as the USDA NRSP-8 Cattle Genome Coordinator and is a member of the National Academies of Sciences, Engineering and Medicine Study Committee for "Science Breakthroughs to Advance Food and Agricultural Research by 2030.
Van Eenennaam frequently provides a credentialed voice on controversial scientific topics and has appeared on The Dr. Oz Show, NPR, Science Friday, and the Intelligence Squared debate series. A passionate advocate of science, Van Eenennaam was the recipient of the 2014 Council for Agricultural Science and Technology Borlaug Communication Award and in 2017 was elected as a Fellow of the American Association for the Advancement of Science.
McGuire's research focuses primarily on understanding better how maternal diet and nutritional status influence human milk composition and maternal/infant health during breastfeeding. Of particular interest to her research is understanding the importance of dietary lipids to maternal and infant health.
She received her bachelor's in biology and master's in nutritional science from the University of Illinois and her Ph.D. in human nutrition from Cornell University. In summer 2018 she was named as the Director of the University of Idaho's Margaret Ritchie School of Family and Consumer Sciences.
McGuire is a seasoned science writer, having co-authored two introductory textbooks – Nutritional Sciences: From Fundamentals to Food and NUTR. Her research has been funded by a variety of groups including the U.S. Department of Agriculture, National Institutes of Health, National Science Foundation, Bill and Melinda Gates Foundation and commodity groups such s the National Cattlemen's Beef Association and the Idaho Dairy Commission.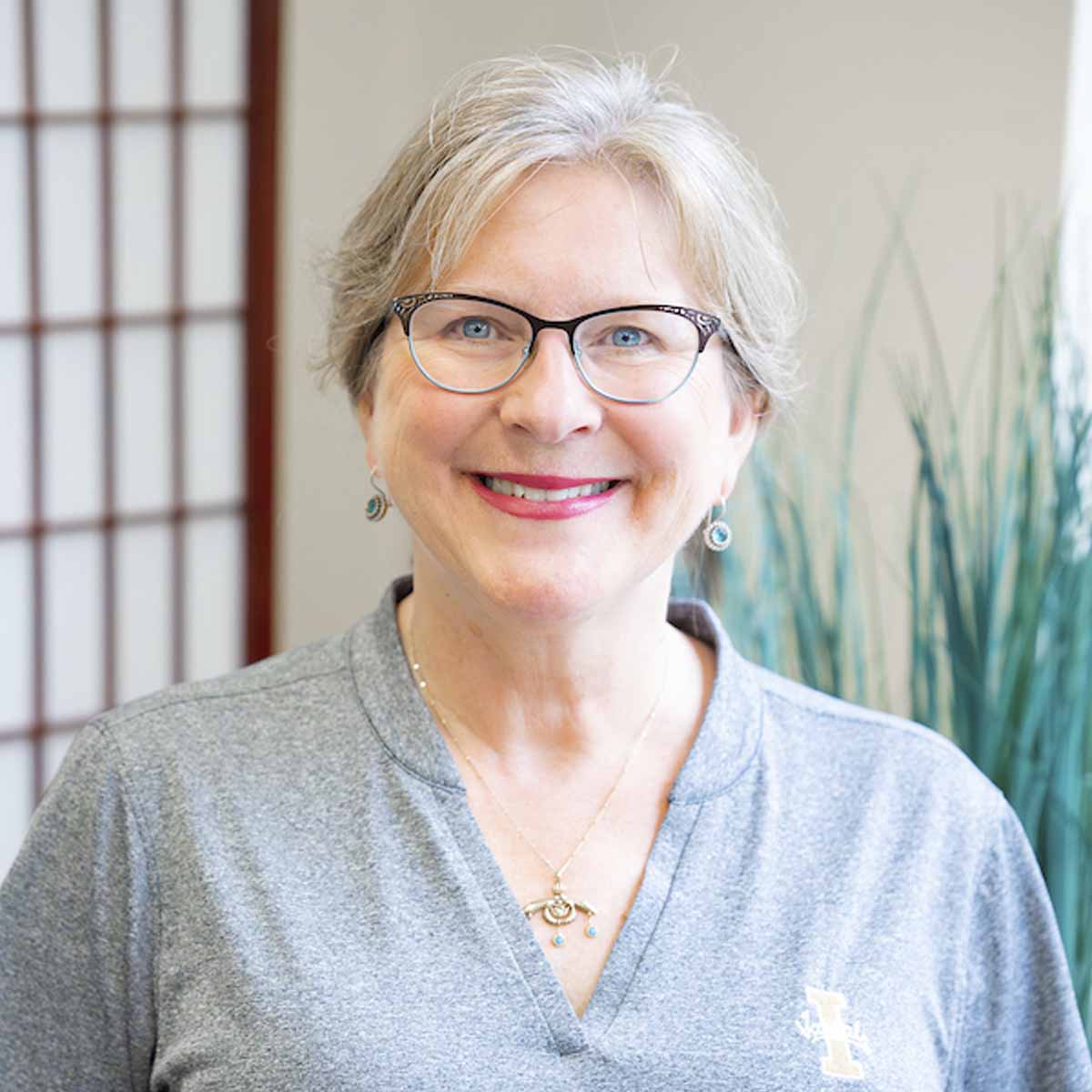 Past speakers
Randy Olson, a scientist-turned-filmmaker
Topic: ABT Framework: The Communications Tool Science Has Been Needing
Cathy Kling, Charles F. Curtis Distinguished Professor of Economics at Iowa State University
Topic: Improving Water Quality: Are Economics and the Environment Always at Odds?
Sonny Ramaswamy, Director, National Institute of Food and Agriculture
Topic: Innovations for 21st Century Food Systems
Cara L. Santa Maria, M.S., Science Communicator and Journalist
Fred Gould, Distinguished University Professor, North Carolina State University
Topic: What's for Dinner? A Guide to Understanding GMOs