Catching Up with CALS — Aug. 10, 2022
Dean's Message — Pesticides Key to Food Production
Pesticides are important to maintain yields across the diversity of crops and the value of ornamental landscapes that are grown in Idaho, the U.S. and the world. According to Cision PR Newswire, the size of the global pesticide market reached a value of nearly $84.5 billion in 2019, having grown at a compound annual growth rate (CAGR) of 4.2% since 2015, and is expected to grow at 11.5% to nearly $130.7 billion by 2023. Clearly there is considerable value underlying the global sales and use of pesticides.
The pesticide market is segmented into fungicides, herbicides and insecticides. The herbicide market is the largest segment, accounting for $43.8 billion or 51.9% of the total, in 2019, and this market is expected to be the fastest-growing segment going forward at a CAGR of 12.8%.
Even with the intense use of pesticides, Savary et al suggest that 137 pest species still cause losses of 10% to 40% in the staple crops — wheat, corn, soybeans, rice and potatoes — that provide about half of the caloric intake among the world's population. This breaks down to a 10% to 28% loss in wheat, 20% to 41% loss in corn, 11% to 32% loss in soybeans, 25% to 41% loss in rice and an 8% to 21% loss in potatoes. Moving beyond these staple crops, the Food and Agricultural Organization (FAO) estimates that 40% of global crop production is lost each year to pests.
It is difficult to get a handle on the impact of pests to Idaho crops or how much pesticide is used in the state each year to control them. A different reporting structure in California allows these data to be more readily available. Nearly 20% of all pesticides in the U.S. are applied in California; this amounts to approximately 200 million pounds of pesticide active ingredient applied each year.
At the College of Agricultural and Life Sciences within Idaho's land grant university we pride ourselves on how we promote a healthy economy in the state through our support of agriculture — including working with pesticides. However, pest control applicators are educated about pesticides within the tenets of Integrated Pest Management (IPM).
IPM can be broadly defined as an ecologically based strategy that focuses on long term prevention of pests or their damage through a combination of techniques such as biological control, habitat manipulation, modification of cultural practices, use of pesticides and the use of less favored plant varieties. Embracing a single tactic to control a specific organism does not in itself constitute IPM even if the tactic is an essential element of an IPM system. Pesticides may be used to eliminate or reduce the target organism, but only when monitoring (sampling) indicates that they are needed to prevent economic damage or aesthetic injury. Pest control tactics, including pesticides, are chosen and applied to minimize risks to human health, beneficial and non-target organisms and the environment.
CALS faculty on and off campus regularly work with pesticides from both a research and educational perspective. Pesticide education is done in partnership with pesticide programs at ISDA. Ronda Hirnyck, located in Boise, has been the UI Extension pesticide coordinator for many years. She was recently awarded the American Association of Pesticide Safety Educators Distinguished Achievement in Pesticide Safety Education for 2022.
This award encourages, recognizes and rewards outstanding contributions to pesticide safety education for achieving public good and the professionalism of pesticide safety education. The nominee must have demonstrated excellent performance through program innovation, productivity, efficiency, impact and delivery as well as regional and national contributions.
Pesticides will continue to be an important component of IPM programs across multiple crops in the state. It is good to know that with Ronda's career contributions to date, critical pesticide safety education is being delivered to stakeholders in Idaho.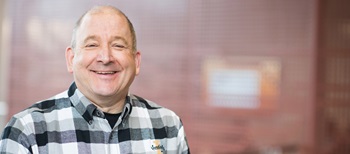 Michael P. Parrella
Dean
College of Agricultural and Life Sciences
---
By the Numbers
The global pesticides market for 2020 was estimated at $94.22 billion, and total revenue is expected to grow by 11.5% annually through 2027, when the value of the global pesticides market is expected to reach $201.87 billion, according to a Maximize Market Research report. In 2019, the report estimated world trade of pesticides at $36.4 billion. The top importers of pesticides were Brazil, $3.7 billion, France, $2.01 billion and the U.S., $1.58 billion. The top exporters were China, $5.25 billion, France, $4 billion and India, $2.63 billion, according to the report.
---
Our Stories — U of I Ag Economists Studying Feasibility of Products Made from Dairy Waste
University of Idaho researchers are pioneering technologies that have potential to turn a liability for dairymen — animal waste — into revenue-generating products.
What would setting up commercial operations to transform dairy manure and lagoon water into usable products entail logistically? Would consumers accept products made from cow excrement? Would it be cost-effective to produce them? How should supply chains be established?
A team of U of I agricultural economists is seeking to answer those key questions by building on technological discoveries made by other U of I researchers as part of a five-year, $10 million USDA Sustainable Agricultural Systems grant. More than 20 U of I faculty members and several graduate students are participating in different aspects of the research.
"We're trying to use resources already on a dairy in more ways to increase revenue and reduce costs for dairy farmers and improve the environment in the region," said U of I agricultural economist Patrick Hatzenbuehler.
Work under the grant started in September 2019, initially focused on manure application and its effects on soils and nutrient uptake by crops. Future research will expand into the economics of converting manure into renewable bioplastic, as well as separating it into valuable, concentrated crop nutrient components that can be substituted for commercial fertilizer. A third project involves studying the feasibility of commercializing technology using iron and ultraviolet light to sterilize dairy lagoon water and capture the nitrogen, potassium, phosphorus and biochar it contains for application on crops.
Demand for manure is currently on the rise due to record high fertilizer prices, and manure also can improve soil organic matter and microbial activity. Thus, increasing revenue or reducing costs from more efficiently obtaining nutrients from manure is a topic of great interest for many dairy industry stakeholders.
One economics study will evaluate the willingness of consumers to pay for bioplastics derived from dairy waste.
"We could come up with dairy manure-based bioplastic at competitive market values with the upside in it being from renewable sources," explained U of I agricultural economist Hernan Tejeda.
Pilot studies have been conducted elsewhere on the use of bioplastics as a substitute for mulch in agricultural production, which could be a primary use for the product.
Mark McGuire, associate dean of research with U of I's College of Agricultural and Life Sciences and director of the Idaho Agricultural Experiment Station, is the grant's principal investigator.
"The grant is really designed to try to develop business and marketing plans for these technologies, like the bioplastics, to demonstrate the economic social viability, meaning it does help the environment or can play a role in the dairy industry being sustainable," McGuire said.
McGuire anticipates that the research dairy component of the Idaho Center for Agriculture, Food and the Environment (CAFE), which will begin milking operations in 2024, will facilitate research during the final three years of the grant.
"I'm hoping CAFE really demonstrates to producers that there's a suite of new technologies that allow them to capture nutrients out of manure, and by doing so opening new markets and ways to generate revenue for their dairy," McGuire said.
Rick Naerebout, chair of the Idaho Dairymen's Association, also sees a need to develop emerging technologies to convert manure for other uses. His organization has invested about $250,000 dating back about eight years in U of I's bioplastics research.
"We are bringing all of these nutrients into the state. We definitely need to spread them further away from dairy facilities," Naerebout said. "That's why we're looking at novel ideas to generate revenue to make that more of a sustainable proposition for dairymen."
---
UI Extension Researchers Evaluating Teff, Hybrid Rye as Niche Forage Crops
University of Idaho Extension researchers see promise in hybrid rye and teff as potential forage crop options that could fill important niches for Idaho farmers.
Hybrid rye — a cross of two rye varieties, lending the crop hybrid vigor — can be planted in the fall and harvested early, either helping farmers conserve water or opening the door for them to follow with a second crop in the same season.
Teff — a warm-season grass originating from Ethiopia — is a great forage option for farmers who must plant late in the season.
UI Extension barley agronomist and Idaho Barley Commission endowed professor Jared Spackman planted his first experimental hybrid rye crops last fall. The hybrid rye was ready to cut for forage in early May in Kimberly and in mid-May in Aberdeen. Hybrid rye matured one to two weeks ahead of both wheat and triticale.
Fall-planted hybrid rye provides field cover during the winter, also trapping snow for extra soil moisture. It matures before the start of peak irrigation demand, which is beneficial to growers who must cut back on water either due to terms of a water call settlement or insufficient storage amid a drought year.
"You get an early harvest and could maybe do a second crop of dry beans in the Magic Valley," Spackman added.
Paul Gregor is the rye product manager for KWS Cereals LLC, USA who provided seed for the project. Gregor reports increased demand for hybrid rye in western Idaho where he sees potential to raise the crop both for Magic Valley dairies and by livestock feeders in the Treasure Valley. Hybrid rye yields about double the biomass as wheat, and Gregor believes its early maturity is the crop's best attribute for Idaho.
"The hybrid rye has a place because it's usually a week to 10 days earlier than some of the other forages," Gregor said. "It's not that we're always outyielding everybody. The grower could get the forage off earlier and then get back in with corn silage or something to get more biomass."
Spackman is assisting UI Extension agronomist Joseph Sagers with additional trials involving teff. In Ethiopia, teff is used for making traditional breads and there's a small, niche market in Idaho of raising teff for grain. Primarily, it's grown in Idaho as forage for beef cattle and horses.
"The greatest thing about growing a forage is we already have the markets," Sagers said, adding many Idaho forage growers may already be raising teff and feeding it to their own livestock.
Sagers believes teff could be a great option for a grower seeking to get production from a field following a failed crop, as it likes heat and can be planted late in the season. Farmers in southern Idaho should expect to get two cuttings of teff, each yielding between 2.5 tons and 3.5 tons per acre.
In trials Sagers conducted in 2019 and 2020, he saw no statistically significant yield difference when teff was planted in mid-May versus on June 1. He also saw no significant yield difference for the crop year when he cut the first teff crop lower than normal.
Alfalfa doesn't grow well when planted immediately following a field that's been taken out of alfalfa. Sagers sees teff as a great option to break up an alfalfa rotation, noting teff can be raised and baled with the same equipment as alfalfa. Another benefit of following alfalfa with teff is that farmers would have time to take a first cutting of alfalfa before terminating it and planting teff.
Teff is highly susceptible to freezing temperatures, so there's no risk of escapes or volunteers after planting it.
"I think there is a niche for smaller operations that need an easy, fast-growing option," Sagers said of teff.
Sagers has also been researching new herbicide options for teff production in Idaho. When he started his work, 2,4-D was the lone herbicide available for weed control in teff. A local-needs label was subsequently approved to use the herbicide Open Sky in teff. In his ongoing trials, Sagers has found Husky FX, dicamba and Gold Sky show potential to control weeds in teff without damaging the crop, although they are not yet labeled to be applied to teff crops.
---
Unlocking High-Tech Skills
To Tana Rayburn, creating that first genetically modified crop as an undergraduate student at the University of Idaho was akin to working magic.
Students such as Rayburn who pursue U of I's biotechnology and plant genomics bachelor's degree have the opportunity to learn skills more commonly taught at much larger schools or in graduate programs. The U of I program covers general molecular techniques and gives students a broad background to help them pursue careers in an array of cutting-edge fields.
Prepared for the Future
In Rayburn's case, she was so well prepared by the undergraduate program, which she completed in December 2020, that she was allowed to move directly into a Washington State University Ph.D. program. In her doctoral program, she's researching metabolic pathways to better understand the regulation of flavin production in stress responses.
Rayburn admits she used to be an opponent of biotechnology before she learned details of the science and the possibilities that it offers to help society tackle some of the greatest challenges lying ahead.
Prior to enrolling at U of I, she earned an associate degree in botany at a community college. Her initial experience making genetic transformations came during her first semester at U of I, in her plant tissue culture class. Using agrobacterium, which can modify a plant's genome in the wild to make the environment more hospitable for themselves, she created tissue cultures from leaf cuttings, inserting a gene of interest. That gene causes plantlets soaked in a special chemical cocktail to turn blue.
---
UI Extension Pesticide Specialist Ronda Hirnyck was awarded the 2022 American Association of Pesticide Safety Educators (AAPSE) Distinguished Achievement in Pesticide Safety Education Award.
Sarah Hale, a University of Idaho undergraduate majoring in biotechnology and plant genomics, received an American Society of Plant Biologists Summer Undergraduate Research Fellowship award. The award provided Hale with a $4,000 stipend toward working in Joseph Kuhl's laboratory for 10 weeks throughout the summer, as well as $700 for reagents and equipment for the lab.
UI Extension Nutrient and Waste Management Specialist Linda Schott and Department of Soil and Water Systems Research Specialist Kendall Kahl presented research posters at the World Congress of Soil Science in Glasgow, Scotland. The WCSS is the leading international soil science conference, held every four years.
Paige Hickman, a University of Idaho Ph.D. student studying entomology, has been awarded the Potato LEAF (Leadership, Education and Advancement Foundation) Scholarship, a $10,000 award made annually to one student by the National Potato Council. The scholarship is awarded to a graduate student that will benefit the future of the U.S. potato industry. Hickman is investigating the potential of different trap crops and crop rotations for use in efforts to eradicate the pale cyst nematode, a quarantined pest of potato in Idaho.
Phil Bass, assistant professor of meat science, and James Nasados, manager for Vandal Brand Meats, hosted a workshop on Aug. 3 for FARE Idaho members as part of their "Learn the Art of Butchery" series. The meat-cutting workshop guided participants through a step-by-step process of breaking down a whole beef into subprimal and retail cuts.