Catching Up with CALS — June 15, 2022
Dean's Message —
4-H

, FFA Helping to Build a Brighter Future

Children who have a preschool background when they enter kindergarten are familiar with the rigors of a learning environment and are therefore better prepared to make the transition into school. Similarly, youth involved in 4-H and FFA programs enjoy an advantage as they enter college, and ultimately the workplace. In Idaho, a greater percentage of students involved in 4-H go straight to college after graduating from high school compared with the general population of graduating high school seniors, for example. State statistics also show 4-H youth are less likely to engage in risky behavior and more likely to lead a healthy lifestyle and to participate in efforts to better their communities. These 4-H and FFA members have been taught to accept responsibility for their actions, work in teams, express themselves effectively, think critically and speak in public. They carry themselves with confidence. Leadership is built into the ethos of 4-H and FFA.

From June 20-23, hundreds of 4-H youth in the eighth through 12th grades will come to the University of Idaho campus in Moscow for the annual Idaho State Teen Association Convention, where they'll experience college life and explore career opportunities. The event is run by University of Idaho Extension 4-H Youth Development. This year's theme is Pathway to Possibilities.

Idaho FFA members have already visited campus for their annual Idaho FFA State Career Development Events, held June 7-10 and run by U of I's Department of Agricultural Education, Leadership and Communications. Nearly 1,000 FFA youth filled the ICCU Arena, where they heard presentations from speakers including myself. Both the FFA and 4-H groups have an opportunity while they're on campus to engage with representatives from programs and clubs across campus and throughout the various colleges to learn more about what U of I has to offer.

For more than a century, the 4-H and FFA programs were associated with agriculture, which served both organizations wonderfully. Nowadays, however, the programs have moved into educating youth more broadly. FFA used to be an acronym for Future Farmers of America. It's now known simply as FFA, reflecting its broadened scope. Youth involved in 4-H still have the opportunity to raise an animal project for their county fair or to compete on a livestock judging team, but the program also invites them to learn about science, health and civic engagement. A core belief of 4-H is that youth learn best by doing. It used to be that these youth were drawn specifically to the College of Agricultural and Life Sciences when they came to Moscow to explore their college options. Nowadays, the entire campus benefits from these remarkable youth.

With its broadened scope, 4-H is thriving. Last year, the program brought in a record $7.5 million in extramural funding, including $6.8 million in federal American Rescue Plan Act dollars and $581,000 in AmeriCorps grants. The ARPA funding alone helped us add 65 people to deliver and manage 4-H programs statewide. UI Extension is adding new faculty to support 4-H, with an emphasis on Fremont, Bonneville, Ada, Washington and Kootenai counties.

Through 4-H and FFA, Idaho's youth are developing important soft skills that will serve them and their communities well. Youth aren't just being taught what to think; they're learning how to think.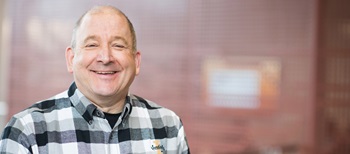 Michael P. Parrella
Dean
College of Agricultural and Life Sciences
---
By the Numbers
962 youth from 62 chapters registered to participate in the Idaho FFA State Career Development Events, held June 7-10 at the University of Idaho campus. 16 Idaho chapters brought one or more bonus teams to participate. 8 chapters from out of state participated. There were 1,063 total attendees, counting advisors. As of June 3, 136 youth had registered to come to campus June 20-23 for the annual Idaho State Teen Association Convention. The total includes 39 youth from the central district, 10 from the eastern district, 41 from the northern district, 25 from the southern district and 15 from Washington. Another 7 college staff, 10 chaperones, 5 Washington State University staff and chaperones, 5 adult steering committee members, 35 workshop presenters with 27 workshops and 15 tour leaders with 7 tours are also scheduled to participate. In all, at least 213 youth, adults and speakers will be on campus for the event.
---
U of I Developing Novel App to Identify Farm Pests
A University of Idaho research team is refining a first-of-its-kind app that will allow grain farmers to instantly identify common pests and beneficial insects inhabiting their fields.
Marek Borowiec, with U of I's Department of Entomology, Plant Pathology and Nematology, is the lead investigator on the project, funded with a four-year, $500,000 Food and Agriculture Cyberinformatics Tools grant, offered through USDA's National Institute of Food and Agriculture.
Alex McKeeken helped finetune the app for his master's thesis in bioinformatics and computational biology. The team also includes Sanford Eigenbrode, a professor in the Department of Entomology, Plant Pathology and Nematology; Arash Rashed, a UI Extension entomologist; Jennifer Hinds, with U of I Research Computing and Data Services; Luke Sheneman, program manager of U of I's Institute of Modeling Collaboration and Innovation; and postdoctoral researcher Subodh Adhikari. They hope their unique app will be finished and in use in farm fields throughout Idaho by next fall.
Once it goes live, the app will allow farmers to take photos of insects common in cereals and other Idaho rotation crops with a phone camera to be uploaded and identified. Borowiec believes the app will also be of interest to some home gardeners in the state.
Borowiec knows of only one other effort to use artificial intelligence to identify important pests of U.S. crops: an app is in the works to serve Florida citrus farmers. The iNaturalist app can identify many species of plants and animals, but Borowiec finds it's not accurate with most insects.
They plan to cover 26 categories of pests and beneficial insects with their app, which should name a species with 85% to 95% accuracy. Growers will be sent links to websites about both harmful and beneficial insects, writeups on the specific pest identified by the app and various Extension resources, such as integrated pest management handbooks for pest species. The app will also include a social portal to show growers where various pests have been confirmed.
"We have this problem in biology: It's really hard to identify things," Borowiec said. "It often takes a few people to identify something correctly."
Idaho is a major producer of several classes of wheat and is the nation's top barley producing state. Through promptly and accurately identifying pests, growers stand to prevent crop damage, avoid unnecessary insecticide treatments and understand the ramifications of their treatments on beneficial insects.
UI Extension currently offers the Idaho Insect Identification program as a free service to growers, who submit photos for Extension entomologists to identify.
"A human has to go through that and figure out what it is," Borowiec said. "The hope with this tool is to shortcut that process a little bit — let them know quickly whether they have something to worry about."
They need hundreds of photos of each insect covered by their app to improve the accuracy of its identifications and have been working with agronomists throughout the state, who submit photos from the field via a website to bolster their database. They also invite others to submit photos of Idaho crop pests. Some of the photos in their database were found on the internet.
As a preliminary test, they added hundreds of images to the database of three common aphid species affecting Idaho grains — bird cherry-oat aphid, cereal grass aphid and English grain aphid — which they took in a greenhouse and at some of the university's experimental farms. They trained their algorithm to differentiate between photos of the three species with up to 80% accuracy.
Borowiec estimates the database is about halfway complete. Larger pests, such as click beetles and wire worms, can be identified with greater accuracy by their program. The app will identify specimens to the species level if there are important considerations, such as diseases that an individual species may transmit or differences in pest management approaches. In many cases, the app will identify pests only by category.
---
U of I Researchers Aiding in Development of Solar-Powered Weeding Robot
A pair of researchers from University of Idaho's College of Agricultural and Life Sciences are partnering with a Washington company to develop a solar-powered robot that will rove autonomously through farm fields and eradicate weeds.
Jae Ryu, an associate professor in the Department of Soil and Water Systems, and Jerry Neufeld, Extension crops educator, Canyon County, are collecting data in Idaho farm fields to help the robot differentiate between weeds and two of the state's major crops — sugar beets and onions.
The company behind the project, Aigen, based in Kirkland, Washington, hopes to have a prototype of the robot finished by late this summer. It will be adapted for use in other crops later.
The robot will have wheels and will be roughly the size of a shopping cart, rolling between rows in farm fields before crop canopies close. A small arm will grasp and pull little weeds; the robot will emit an electric shock to fry the larger weeds.
"They're trying to make it as small as possible and light as possible so one person could lift it up and put it in the back of a pickup," Neufeld said.
Ryu said Amalgamated Sugar Co. has been interested in the project. He can envision several robots working sugar beet fields at once. Idaho farmers plant sugar beet seed that's genetically modified to resist glyphosate herbicide, but kochia weeds in the state have already started developing herbicide resistance.
Ryu said the robots could provide an answer to Idaho farmers who have been unable to find enough field workers for simple tasks such as weeding. He believes new technology will play an increasingly important role in addressing the farm labor shortage. In the near future, he expects drones will be spraying fields now treated by crop duster pilots.
"Maybe over the next few decades we're going to see a lot of this kind of autonomous vehicle everywhere," Ryu said. "Technology is improving so fast these days. We have to accept this technology to make our life easier."
Ryu said the robot could also fill a niche by providing weed control on organic farms.
"This is also very beneficial for environmental ecosystems," Ryu said. "Farmers are going to reduce their chemical applications."
Since April, Ryu and Neufeld have gone out into sugar beet and onion fields every five days, weather providing, to take photos of weeds. They manually push a cart fitted with an accelerometer to take two photographs of the ground per second while the cart is in motion. Aigen uploads the photos from their SD cards to build the database the robot will use to tell the difference between weeds and crops.
"I'm also thinking to develop an education and training module to help farmers operate the ground robot safely and wisely in the farm field," Ryu said.
The researchers are uncertain how much each robot unit will cost to build or how much ground an individual robot will be capable of covering in a set amount of time.
Ryu has applied for an Idaho Global Entrepreneurial Mission grant through the Idaho Department of Commerce to fund development of a similar autonomous robot that would take the field photographs in lieu of manually pushing a cart.
If the IGEM grant is funded, that robot could also be used to aid in ground truthing for some of his additional research involving drones. One of those projects, funded by the Idaho Wheat Commission, entails flying a drone with multispectral sensors to detect the presence of wireworms in wheat fields. Ryu has also researched using multispectral sensors to identify early symptoms of pink root disease in onions.
---
New Idaho Potato Evaluation CDE Debuts at State Event at University of Idaho
Idaho FFA launched a pilot program of a new career development event (CDE) this year paying homage to the Gem State's most famous crop.
In Washington, FFA youth compete in the special Apple Evaluation CDE. Alaska's FFA program has its Marine Technology CDE, recognizing the state's important fishing industry. In that spirit, Idaho FFA now has the Idaho Potato Evaluation CDE.
Potato evaluation debuted June 7 at the University of Idaho's new Seed Potato Germplasm Laboratory, with 46 youth from 12 teams participating, as part of the Idaho FFA State Career Development Events. The annual gathering, hosted June 7-10, includes roughly half of the state's competitive FFA events.
State winners of most CDEs get the chance to compete in the national competition, hosted in Indianapolis each October. Though some other state FFA programs have offered potato evaluation as a CDE, it's not currently available at the national level. Nonetheless, Clara-Leigh Evans, executive director of Idaho FFA, is confident potato evaluation will catch on in Idaho.
"We see it growing to become a long-term staple of FFA," Evans said. "The Potato Evaluation CDE gives FFA members hands-on, industry-driven experiences so they can explore the science of potato production and hopefully determine how their career can play a role in this commodity's impact in the U.S. and globally."
Competitors on four-member potato evaluation teams must be able to identify 10 different potato blemishes from a list of 13 possibilities. They grade 50 potatoes by quality in their written exam and give oral reasons for the grading of 10 potatoes in the presence of a judge. They must also be able to categorize potato seed by class.
The new potato evaluation CDE and a new agricultural education CDE set to launch to 2023 were both proposed by the six youth from throughout the state serving as state FFA officers and approved by the Idaho FFA Board of Directors in the spring. Teams have been preparing for the new CDEs for several weeks. Rules for the pilot program were based on rules for potato evaluation CDEs in other states. Idaho FFA will refine its rules with industry input.
Staff at the Seed Potato Germplasm Laboratory and potato researchers in CALS helped run the first Idaho Potato Evaluation CDE.
---
Recent U of I Department of Plant Sciences graduate Holly Barrus was one of two winners of the prestigious Paul Thomas Floriculture Production Intern of the Year Award. Students who receive the American Floral Endowment's Vic & Margaret Ball Intern Scholarship and then finish a three- to six-month internship are eligible for the award. The award provides recipients with paid hotel, airfare and registration to attend Cultivate Conference, which is the premier event for the greenhouse and nursery industry. It also provides $500 in spending cash for the event week. This spring, Barrus earned a horticulture and urban agriculture degree with a minor in crop science at U of I. Barrus worked a six-month internship from January through July of 2021 with Heartland Growers, which is a greenhouse in Westfield, Indiana. Her eventual goal is to start her own greenhouse.
Alumni Nic Usabel ('07, agricultural education) and Noemi Juarez ('19, child development and family relations) and UI Extension food processing specialist Catherine Cantley were selected as Idaho Business Review Accomplished Under 40 award winners for 2022. The award is given to 40 dynamic people in Idaho industry, government and the nonprofit sector who will be the decision-makers of tomorrow.
The U.S. Fish and Wildlife Service has awarded a $55,210 grant to a U of I research team to study how wildlife species may be indirectly affected by the use of indaziflam herbicide to control annual grasses. Greater sage-grouse inhabit the study area, and the study will also evaluate small mammal populations. The principal investigators are Timothy Prather, a professor with the Department of Plant Sciences who serves as senior associate director of the U of I Rangeland Center, and Tracey Johnson, assistant professor in the Department of Fish and Wildlife Sciences and director of research at Rinker Rock Creek Ranch.
CALS faculty Phil Bass, Erin Brooks, Mike Thornton and Matt Powell, and Director of International Programs Bob Haggerty, recently spent time in Spain, making connections with current and past research partners in academia and industry, including the University of Pamplona, Public University of Navarre and INTIA.
Meat science graduate students Jessie Van Buren and Brooklyn Epperson conducted the Tough or Tender workshop at the recent Young Cattle Producer Conference held by UI Extension.
Five Japanese delegates, ages 13 to 17, need families to host them from July 23 through Aug. 14 for the upcoming 2022 International States' 4-H Exchange program. Contact Tami Crowley at 801-391-8764 or tcrowley@uidaho.edu to be a host family, or register directly on the program's website. Idaho youth ages 9 to 17 and their families are also needed to help us show these foreign delegates the best of Idaho. After two years of COVID cancellations, we are working hard to resume the summer program. Over 50 years ago, Idaho and Washington state joined together to create this program, which has extended to over 30 states nationwide. The program provides cultural engagements inside of families' homes.