Catching Up with CALS — July 11, 2018
Dean's Message — Interesting Visitor
U.S. Secretary of Agriculture Sonny Perdue's July 2 visit to the University of Idaho offered us the chance to learn from him as much as him from us.
Animal welfare, food safety and gene editing were among the topics he discussed as he met with Gov. C.L. "Butch" Otter, Lt. Gov. Brad Little, U of I President Chuck Staben and others.
President Staben led a briefing about the Center for Agriculture, Food and the Environment (CAFE) during the secretary's visit. We at U of I have long viewed CAFE as an opportunity to transform our overall capacity to address the many facets of the large dairy and associated agricultural operations typical in southern Idaho.
Hearing Sonny Perdue say that animal welfare was an issue prominent on his radar was of note here in CALS. It is important to note that animal welfare is distinct from animal rights. It is also important to note that agriculture has long recognized that treating animals humanely and attending to their basic needs such as food and clean water are part of the job.
Gene editing, using technology most commonly known as CRISPR Cas9, is an emerging science that is receiving well-deserved attention. It has been described as the genetics equivalent of cutting and pasting in computer word processing programs.
Gene editing potentially could edit out genetic sequences that create debilitating diseases or amplify disease resistance. It could be used to enhance the nutritional qualities of foods.
Our CALS Speaker Series will feature a showing of the documentary "Food Evolution" followed by presentation by its star, Alison Van Eenennaam, a faculty member in animal science from the University of California Davis. The film and presentation will be in early September (more on that later).
Twice-elected as Georgia's governor, a veterinarian by training and a state legislator, agribusinessman and farmer before that, Secretary Perdue offered an interesting and informed perspective that is in line with CALS' priorities moving forward.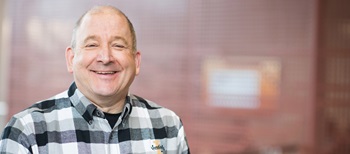 Michael P. Parrella
Dean
College of Agricultural and Life Sciences
---

By the Numbers
315,000 acres of fall potatoes, 5,000 acres more than in 2017, were planted by Idaho farmers this spring, according to U.S. Department of Agriculture National Agricultural Statistics Service estimates. That is 34.5 percent of the U.S. acreage this year. In 2017, Idaho growers produced 131,325,000 hundredweight or 13,132,500,000 pounds of potatoes, 32.8 percent of the nation's potato crop.
---
Our Stories — Twilight Tour Offers Public a Taste of Science
The annual University of Idaho Twilight Tour will bring together fun, practical science and food at the Kimberly Research and Extension Center July 18.
The Twilight Tour will run from 5-8 p.m. at the agricultural research farm located at 3806 North 3600 East, a mile northeast of Kimberly along Idaho Highway 50.
Tour goers will learn about the seldom-seen life of crops under the soil and the potato's life story from field to table. U of I College of Agricultural and Life Sciences Dean Michael Parrella will attend.
In addition, weed scientist and center superintendent Don Morishita will present "Silence of the Lambsquarters," a savory presentation of a weed often cursed for its abundance and praised for its fine taste.
Other programs will include eating your own food science experiments, an insect petting zoo, 4-H activities for children and agricultural lessons for fun and profit.
The Twilight Tour began and maintains its focus on providing important research-based information to farmers and others in southern Idaho's agriculture industry. The event alternates annually between the Kimberly and Aberdeen research and extension centers.
Research showcased during the event includes new growing practices for sugarbeets, dry beans, wheat, barley, potatoes and the bounty of other crops produced in Idaho.
The Twilight Tour has also grown into a community celebration featuring a free, catered dinner, hay rides and other opportunities for children and adults to learn more about agriculture.
More information is available by calling the Kimberly Research and Extension Center, 208-423-4691.
---
Potato Association of America to Meet in Boise July 22-26
The Potato Association of America will hold its 102nd annual meeting July 22-26 in Idaho's capital and the nation's top potato production state.
The group is meeting in Boise to highlight the potato industry's importance in southwestern Idaho and is expected to draw more than 300 association members. "We especially hope that Idaho potato growers will turn out for the industry day," said U of I researcher Pamela Hutchinson.
The association's membership mostly represents North America and Latin's potato industry from farmers to processors and scientists. It also draws members from 30 nations worldwide.
Hutchinson, a weed scientist, serves on the organizing committee for the meeting with fellow CALS researcher Nora Olsen, who co-chairs the local arrangements committee with Bret Nedrow of the J.R. Simplot Co.
"Monday, July 23, is Industry Day featuring presentations on topics including zebra chip, fry processing quality and cropping systems diversity," Hutchinson said. "That afternoon will offer a symposium about the impact of quarantined pests on the potato industry."
Other sessions during the meeting will focus on diseases that threaten potato quality during storage, potato handling issues that affect quality and research to make the industry's practices more sustainable.
The group will meet at the Boise Center with other events planned at the J.R. Simplot Co.'s JUMP in downtown Boise. Participants will also enjoy whitewater rafting and celebrate on Boise's Basque Block during their visit. The meeting will offer a tour focused on Treasure Valley agriculture, including the hops and wine industry.
The Idaho Potato Commission's Big Idaho Potato Truck will be present for the event, sporting a spiffy new giant potato, Hutchinson said.
Registration information, including a one-day special for Industry Day, and more details about the meeting are available at www.uidaho.edu/PAA2018.
---
Faces and Places
Essie Fallahi, professor and director of the pomology and viticulture program at the Parma Research and Extension Center, will serve as vice chair of the International Society for Horticultural Science Division of Physiology and Plant-Environment Interactions of Horticultural Crops in Field Systems.
Ken Blakeman, general manager of Lewiston-based CHS Primeland, visited the Summer of Science booth at the Moscow Farmers Market June 30 to present a check from the CHS Foundation and CHS Primeland through their Seeds of Stewardship Program. With him were CALS Dean Michael Parrella, left, and Jim Miller, CALS development officer, right.
---
Events
July 18 — Kimberly Research and Extension Center Twilight Tour, 3806 N 3600 E, Kimberly, 5-8 p.m.
July 22-26 — The Potato Association of America Annual Meeting, Boise
Feedback or suggestions? Please pass them along through calsnews@uidaho.edu