FCS Connections, December 2019
Director's Message — Welcome!
Greetings from Moscow and welcome to the first installment of our new bi-annual e-newsletter, FCS Connections. Some of you may recall a more traditional printed version of Connections. We're thrilled to breathe new life into this communication and hope it helps you stay better connected to all the great work we do.
Since I began at the University of Idaho in August 2018, I have been impressed by the level of energy and importance of the scholarly effort that takes place in the Margaret Ritchie School of Family and Consumer Sciences. What we do here is timeless, and in fact more important than ever.
In putting together this first edition of the modern Connections, we needed to choose just a couple projects to highlight — a difficult task given all the amazing working being done. Nonetheless, we chose to focus on two new projects — our involvement at the 2019 Moscow Farmer's Market and our efforts to support the Vandal Marching Band with an interesting apparel challenge. These two projects beautifully illustrate the effort we have made over the past year to build new partnerships on and off campus.
In addition, there have been many more reasons to celebrate the school's successes over the last year. Our Expert-in-Residence program allowed us to offer sold-out cookie decorating classes to our campus and local community. We also opened up the Carmelita Spencer Foods Laboratory to allow more use by partners, including the Cascadia Grains Conference and steak tasting panels overseen by faculty in the Department of Animal and Veterinary Science. Our exceptional Leila Old Historic Costume Collection was also a huge success at the 2019 Wine and Cheese event during U of I's Moms' Weekend; stay tuned for the 2020 edition.
We are also doing important research in FCS, and in this issue you'll learn more about current projects focused on trout consumption and cognition and a project exploring the cause of mastitis in women and cows (funded by National Institutes of Health/U.S. Department of Agriculture).
I hope you enjoy this edition of FCS Connections.
Sincerely,
Shelley McGuire
Director and Professor of Nutrition
Belts for the Band
FCS produces unique belt for U of I Marching Band.
The University of Idaho Marching Band has a long history of innovation. For the past several years, the band has collaborated with faculty and staff in the U of I College of Engineering on such projects as a robotic grand piano, water drums and LED sunglasses.
Bringing FCS to Market
Former cook finds her place teaching.
Attendees at the 2019 Moscow Farmers Market dabbled in tie-dye, sampled muffins in taste tests, designed bookmarks and more as the result of an idea brought to life by University of Idaho graduate student Beth Ropski.
---
Faculty and Student Success
Faculty in apparel, textiles and design hosted 14 students for High School Design Days in October. Students participated in mood board and ready to tear workshops.
Paula Aubrey, a student majoring in food and nutrition, participated in a Native American Summer Research Internship at the University of Utah School of Medicine Department of Pediatrics during summer 2019.
Students Morgan Morrisroe and Maggie Zee tied for third place in the Idaho Pitch Competition during Boise Startup Week for the "Ember Glove," thin gloves that are heated without compromising dexterity and designed to eliminate bulk. Both students are majoring in apparel, textiles and design.
FCS Director and Professor Shelley McGuire has been selected to serve on a National Academy of Sciences committee (Scanning for new evidence on the nutrient content of human milk: a model for the derivation of age-specific nutrient requirements) that will evaluate the state of the science regarding human milk composition in preparation for re-evaluating dietary recommendations for infants.
Kandyss Hanset, a senior at Paradise Creek Regional High School in Moscow, is working with Professor Sonya Meyer on her senior project — "Phoenix Gear" that may eventually be available for purchase by students and families.
Instructor Chelsey Byrd Lewallen worked with NRS this past summer, helping them setup the Repairs Center at their new Moscow facility.
Assistant Professor Shiyi Chen co-authored a paper in the September 2019 Journal of Asia-Pacific Science Education entitled "Exploring the roles of students' home resources and attitudes towards science in science achievement using TIMSS 2015 data."
Instructor Lori Wahl and University of Idaho Extension Educator Melissa Hamilton were selected as 2019 national award winners by the National Association of Community Development Extension Professionals for their Know the Land, Save the Land scarves and bandanas.
Kawthar Alibrahim, a student majoring in apparel, textiles and design, had her 3-D printed dress accepted to the International Textiles and Apparel Association's annual conference design exhibit.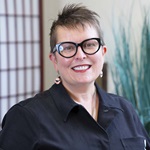 Instructor Lori Wahl and Idaho Career and Technical Education program quality manager Theresa Golis hosted the first Idaho Apparel and Textiles Industry Summit in Boise in August. Representatives from the U.S. Department of Trade for Textiles and the Idaho Commerce Department presented. This event is the first step in understanding more about Idaho's apparel and textile industry and developing this as an annual event.
Associate Professor Ling-Ling Tsao presented on "Early literacy for preschool children with disabilities: explicit instruction" at the Idaho Special Education Support and Technical Assistance summer conference in June.
Assistant Professor Shiyi Chen was designated as a panel reviewer for the National Science Foundation (NSF) Division of Research on Learning in October. She will review and select research proposals aiming to enhance children's science learning to be funded by NSF.
Kaylee Flodin, a sophomore majoring in apparel, textiles and design, won the senior division of the Idaho Make it With Wool contest and Debra Siemens, a senior majoring in apparel, textiles and design, won the adult division.
---
Research Corner
Graduate student Alex Gogel presented her research entitled "Milk microbiome methods: does fraction matter?" at The Origins and Benefits of Biologically Active Components in Human Milk Conference.
Postdoc Ryan Pace presented his research on understanding variation in the human milk and infant gastrointestinal microbiomes and how they are related to health and disease at the Multi-omics for Microbiome Conference.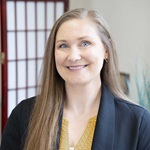 Assistant Professor Annie Roe is principal investigator on a new research project titled "Nutrition education strategies to increase trout consumption in parent-child dyads for inflammatory and cognitive benefit."
Despite evidence of health benefits, consumption of whole fish in the U.S. and Idaho remains below recommendations, particularly in young children. Few studies have examined repeated exposure with fish to support consumption and liking, and health benefits of fish in this population.
The purpose of the study is to examine the effectiveness of whole fish consumption to improve inflammatory markers and cognition through repeated exposure. Fourteen families with a child between 2-5 years old with minimal exposure to fish consumption were recruited from the Moscow-Pullman area. Participants were randomly assigned to control (no intervention) and treatment (four nutrition education classes, two servings of fish per week for 12 weeks). Child food preferences and consumption, a cognitive assessment and a parent blood draw to assess lipids, iron, omega 3 fatty acids and inflammatory markers were gathered. Final assessments were completed in early November and analysis is currently underway.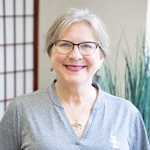 FCS Director and Professor Shelley McGuire is currently working with her team and research partner Mark McGuire (Associate Dean of Research in the U of I College of Agricultural and Life Sciences) on a variety of projects funded by the National Science Foundation, National Institutes of Health, the U.S. Department of Agriculture and the Bill and Melinda Gates Foundation.
Most of her research focuses on understanding factors that impact variation in the human milk microbiome (bacteria) around the world, and how this variation might impact maternal and infant health. For instance, the McGuire lab's "INSPIRE Study" has characterized the microbiome and a multitude of other components in human milk samples collected from women living in the U.S., Peru, Spain, Sweden, The Gambia, Ethiopia, Ghana and Kenya. Another large clinical study is also currently being conducted on the Palouse to better understand the relationship between milk microbiome and risk for mastitis during the first six weeks postpartum. This study is particularly interesting because the McGuire research group is studying both women and cows.
---
Featured Events
Parent & Family Weekend | April 16-18, 2020
Pieces from the Leila Old Historic Costume Collection will once again be on display during Parent & Family Weekend April 16-18 (formerly known as Moms' Weekend). Last spring FCS faculty and students displayed several pieces during a fashion show at the Wine and Cheese Gala.
Textiles Base Camp | June 17-19, 2020
Faculty in apparel, textiles and design hosted 13 junior high and high school FCS teachers from Idaho and Montana for Textiles Base Camp in June 2019. This program provides two credits of professional development. Registration will open January 2020.
Feedback or suggestions? Please pass them along through calsnews@uidaho.edu.
Sign up to receive FCS Connections as a biannual e-newsletter.