The Hoot, Spring 2022
Change is in the Air
It has been said that "there is nothing permanent except change." These past two years we've seen a lot of changes here at the university and in the department. This semester we started teaching without masks for the first time in two academic years. We've also announced a new department name, minors and courses.
This year brings additional changes here in the department. Sarah Bush has accepted a position at the University of Florida and will be leaving the department this summer. We thank her for her four years of service to the University of Idaho and wish her well in the Southeastern Conference. At the end of this year, I will be stepping out of the department head position and stepping back into a faculty position full-time. I have served as the department head for 14 years. It has been a pleasure to lead the department and work with exceptional faculty, staff and students. The dean will be announcing a new department head sometime before July.
The Idaho FFA Career Development Events will be back on campus from June 7-10, 2022. The events will include a total of 16 events. This year we are inviting FFA chapters and 4-H clubs from Idaho, Washington, Oregon and Montana to participate in the University of Idaho CDE Invitational event in conjunction with the Idaho FFA CDEs.
This semester, I began teaching the new Ag Ed 263 History of U.S. and World Agriculture course to over 90 students. Next year, Kasee Smith will begin teaching the new Ag Ed 101 Verbal Communications in Agriculture and Natural Resources course. These are just some of the changes that continue to make the Department of Agricultural Education, Leadership and Communications a vibrant and exciting place to work and study. Yes, there is change in the air here at the University of Idaho. Go Vandals!
Jim Connors, Department Head
Department of Agricultural Education, Leadership and Communications
By the numbers

Undergraduate students — 90
Graduate students — 8
Agricultural education — 53
Agricultural science, communication and leadership — 39
M.S. agricultural education — 8
Total students — 98
Alumni check-in — Michael Heistuman
Growing up with a rich legacy and passion for agricultural education, Michael Heistuman knew at a young age what he wanted to do as a future career. "As a child, I remember my grandfather taking me to SAE visits throughout the summer. He taught in Quincy, Washington for over 30 years, which created a passion for agriculture."
With a strong agricultural passion, Heistuman became an active member in Quincy's FFA chapter. Heistuman grew up showing sheep at many fairs and shows throughout the region. He also competed in various FFA events throughout high school. After high school, he served as the 2013-2014 Washington FFA Association state vice president.
After his state officer year, he decided to become a Vandal and majored in agricultural education, just like so many of his family members did before him. "Both of my parents have agriculture education degrees, along with my grandfather. That led me to many agricultural experiences throughout my childhood." Heistuman's fondest memories took place while taking shop classes, "Many memories were made in the welding shop as I thoroughly enjoyed shop courses and instruction from Marvin Heimgartner."
Once Heistuman finished his degree in the spring of 2016, he became the agricultural educator at Pasco High School and then at Colfax High School, where he has continued this role for the past five years. Heistuman says the most rewarding part of his job is "I believe an effective way to lead youth is through inspiration. As an instructor, you can assist with shaping young minds. These young individuals are the future of our next generation."
As an instructor, you can assist with shaping young minds.
An average day for Heistuman is teaching six courses a day. He incorporates a hands-on learning approach to education in the classroom, shop and greenhouse environment. He also prepares students for various CDE/LDE competitions. Heistuman takes pride in his successful sales teams, "One of my fondest memories as an ag teacher was watching Colfax FFA's 2019 Ag Sales team grow and succeed. The four individuals on the team worked extremely hard and flourished as they won the event at the state level, placed top eight nationally and one member was even a top three individual nationally." Heistuman has also had success with his students serving as Washington State FFA and national officers. Cole Baerlocher is currently serving as the 2021-2022 National FFA president, and he was born and raised in Colfax, Washington.
For current or prospective students, Heistuman advises students to "Branch out of your comfort zone! The University of Idaho and AELC department does a great job introducing new opportunities to students. I would encourage current or prospective students to try new things and find what they're passionate about." — Written by Abigail Zurcher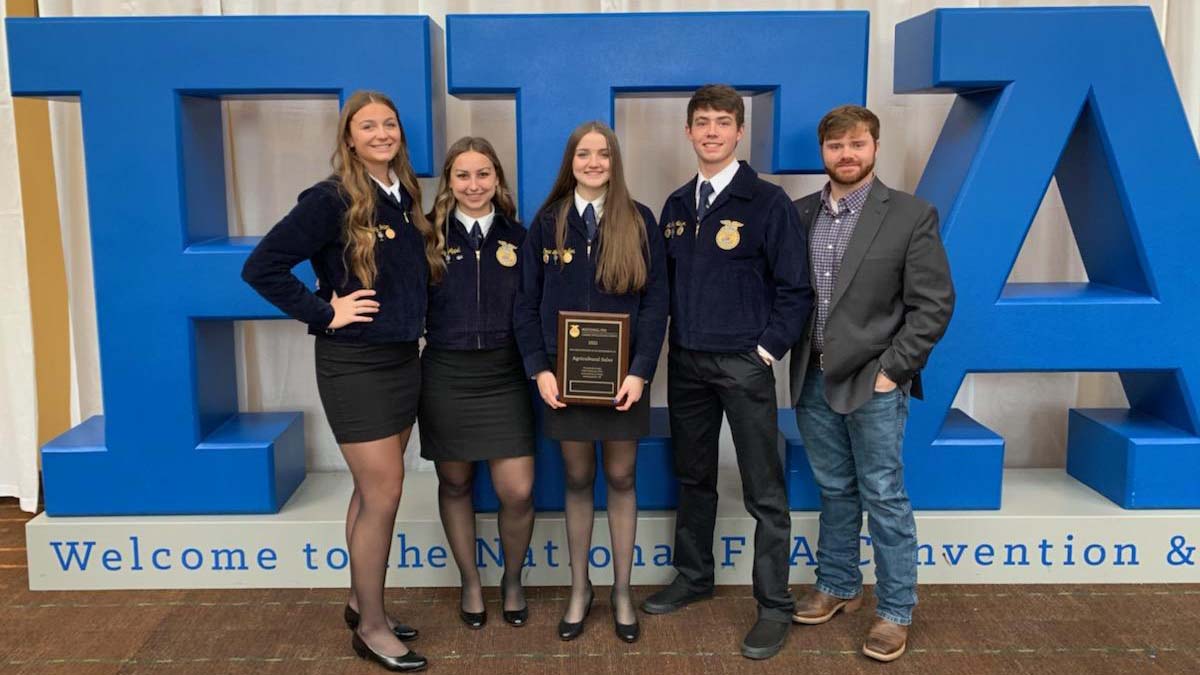 Alumni check-in — Matt Stokes
One year ago, Matt Stokes was a masters student himself, preparing to shape the minds and leave impacts on the future faces of agriculture. Today, Stokes is an agricultural educator at Kuna High School, where he is fulfilling these dreams and continuing to grow. Stokes explained how the mindset that all students are teachers and all teachers are students has truly impacted him early in his career.
The third-generation agricultural educator shares the same love and excitement for agriculture as his students. As the upcoming Idaho FFA State Convention quickly approaches, Stokes and his student's anticipation is rapidly growing. Upon reflecting over the past two years, Stokes explained that this will be the first fully in-person event for many of his students and himself, as an educator. The anticipation and excitement for this event and the many FFA events to come is truly energizing the Kuna classroom.
Stokes credits his time at the University of Idaho and the many educators who left a lasting impact for shaping him into the educator he is today. Amin Ahmadzadeh, Ph.D., particularly left a lasting impact, as Stokes explained, "He was ultimately responsible for the addition of a dairy science degree to my undergraduate studies. Being a former advisor of the Alpha Gamma Rho Fraternity, Amin held me to a higher standard than other students in class and kept after me to stay on top of my classes." Through the COVID-19 pandemic, many things have changed, however the support from the Vandal family will forever be unwavering and unchanged.
Stokes aims to continue to grow as an educator and share his love for agriculture with his students. The University of Idaho's Department of Agricultural Education, Leadership and Communications looks forward to seeing where the future will take this life-long Vandal and leader in agricultural education. — Written by Julia Dondero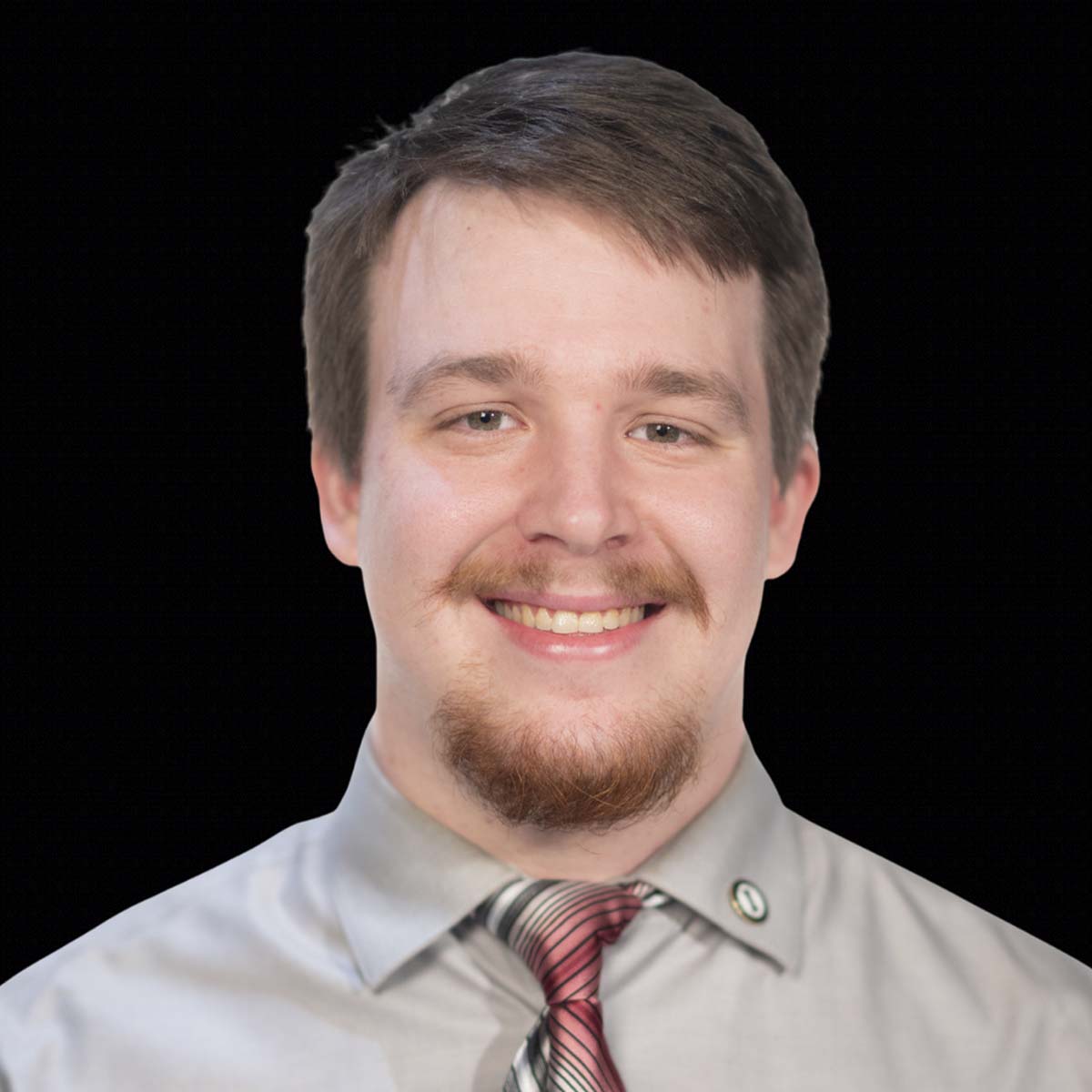 Congratulations graduates!

B.S. Agricultural Science, Communication and Leadership

Emmalee Christensen
Emiliano McLane
Virginia M. Monk
Rebecca L. Rogers
Cash Calhoun
James Uhlenkott

B.S. Agricultural Education

Sophie Cowgill
Ashton Davis
Loren Eells
Jade Etelu
Tanner Ferry
Emma Hille
Nathan Andrew Kieffer
Bethany Newtson
Shaylee Dane Perry
Kendyl R. Puller
Brittany Ann Spangler
Savannah R. Stroebel
Elliette Simone Wolcik
Department awards

Clara-Leigh Evans — Friend of Agriculture Award, Spring 2022
Virginia Monk — Alumni Award for Excellence, Fall 2021
Katie Sheer — Excellence in Afterschool Programs and Communicator Award, Fall 2021
Bishal Thapa — Alumni Award for Excellence, Fall 2021
ASCL spotlight — Cheyanna Wing
Cheyanna Wing is a third year student from Davenport, Washington studying agricultural science, communication and leadership with advertising and animal science minors. Wing grew up working with different animals, and found her love for agriculture in high school. When her family started raising cattle, she realized that she wanted to do the same one day and spend her life advocating for agriculture.
This passion for agriculture and advocating led her to the ASCL major. Wing's favorite things in the major are the flexibility to gain a wide range of experiences and have diverse career opportunities. She says, "I love how as an ASCL student, we can choose the direction that best fits us which has allowed me to take multiple animal science classes among other subjects." Wing has been very involved in the department's Idaho FFA State Convention class. She was a communications specialist in 2021 and is now the 2022 communications manager. "I have been able to give back to the organization that got me to where I am, and it also gave me the confidence to step out of my shell and pursue other opportunities," Wing said reflecting on her time in FFA and in the class. She was also recently hired as a coordinator for the CDE invitational that will be held in conjunction with June Idaho FFA State CDEs in Moscow.
One of Wing's biggest lessons has been to keep her mind open to different possibilities. "While I still struggle with finding my path, I love learning how many different options are out there for me as well as taking classes that I wouldn't have thought to take before," Wing said. This summer she will be taking advantage of new opportunities by interning in a position where she will be traveling to rodeos, auctions, livestock sales and much more to learn how to be in various roles for each event. — Written by Kiera Packer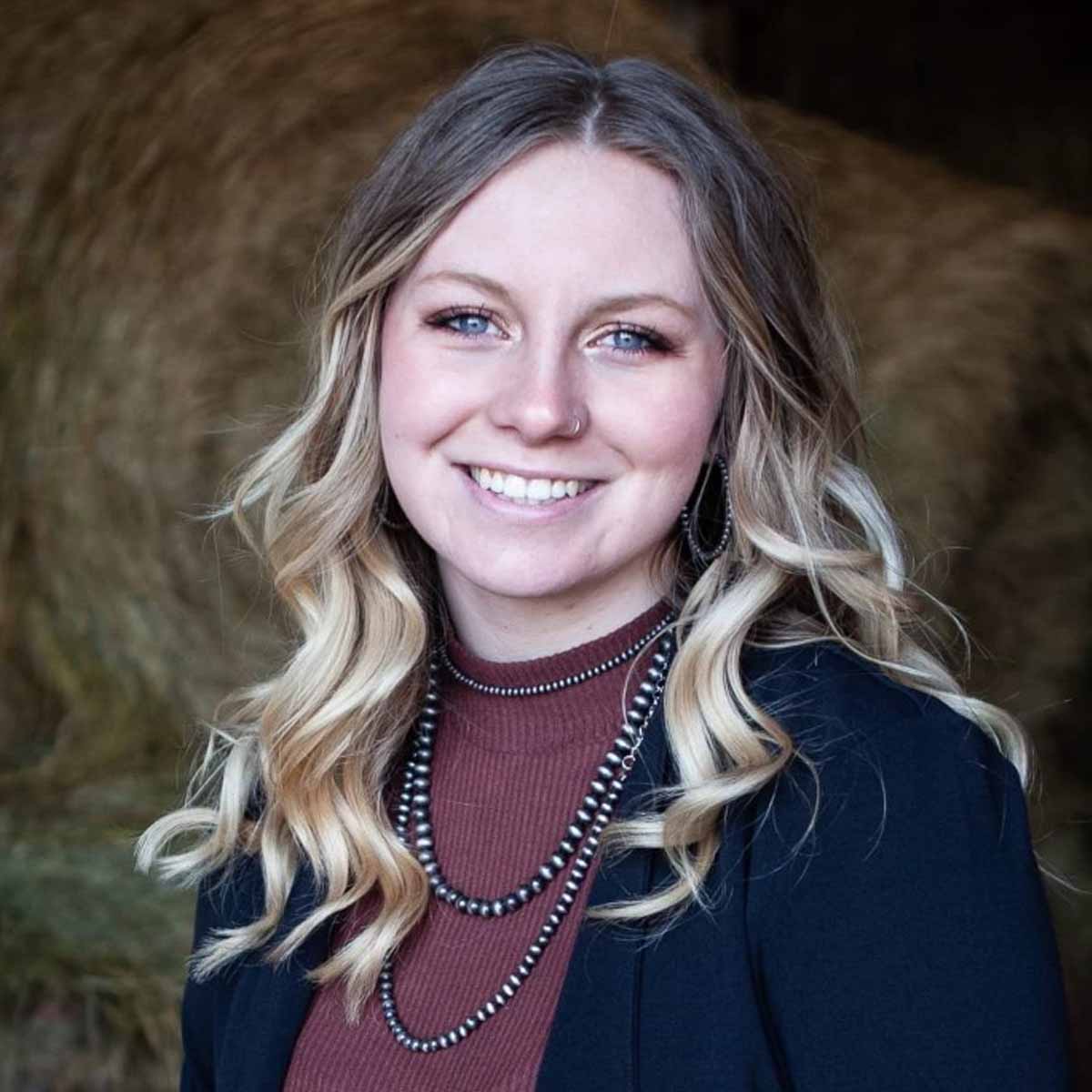 Global orientation to agricultural learning trip
Kaelie Brown: Miami, Florida — "We had the opportunity to explore five different ag programs in Miami, meet the CTE directors, as well as attend and assist with the Miami-Dade County Fair. I learned a lot from this experience and the students. I will be taking what I learned from this opportunity and applying it in my future endeavors. I highly encourage others to take part in this opportunity."
Morgan Schulz: Miami, Florida — "I learned so much about students and myself as a teacher. I was also able to gain great new perspective on the many different types of agriculture around the country. I will be forever grateful for this experience and I highly encourage those in AgEd to apply for next year!"
Jordyn Bettencourt: Bardstown, Kentucky — "It was so rewarding to get to know these students and to watch their knowledge of global agriculture grow throughout the week. I learned so much about education and teaching from the students as well as the teachers I got to work with."
Anthony Jefferies: Miami, Florida — "I would have never guessed that agriculture could have such a strong presence in such an urban area."
Alec Vineyard: Bardstown, Kentucky — "This experience empowered me to drive for success."
— Written by Kiera Packer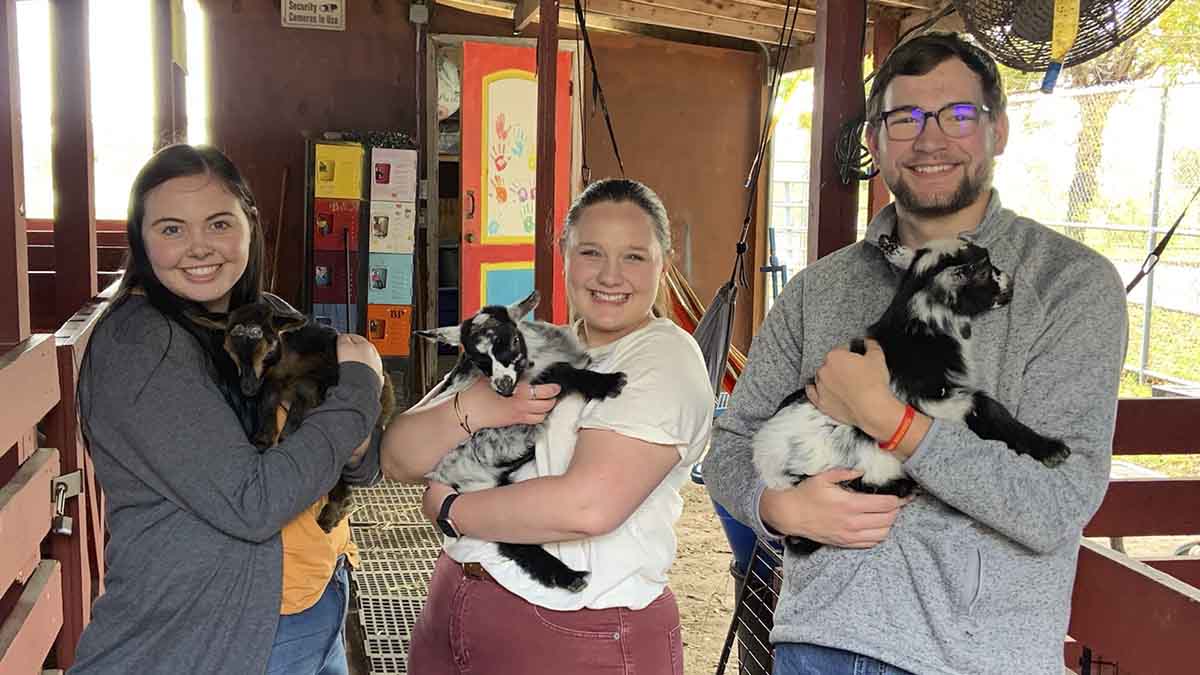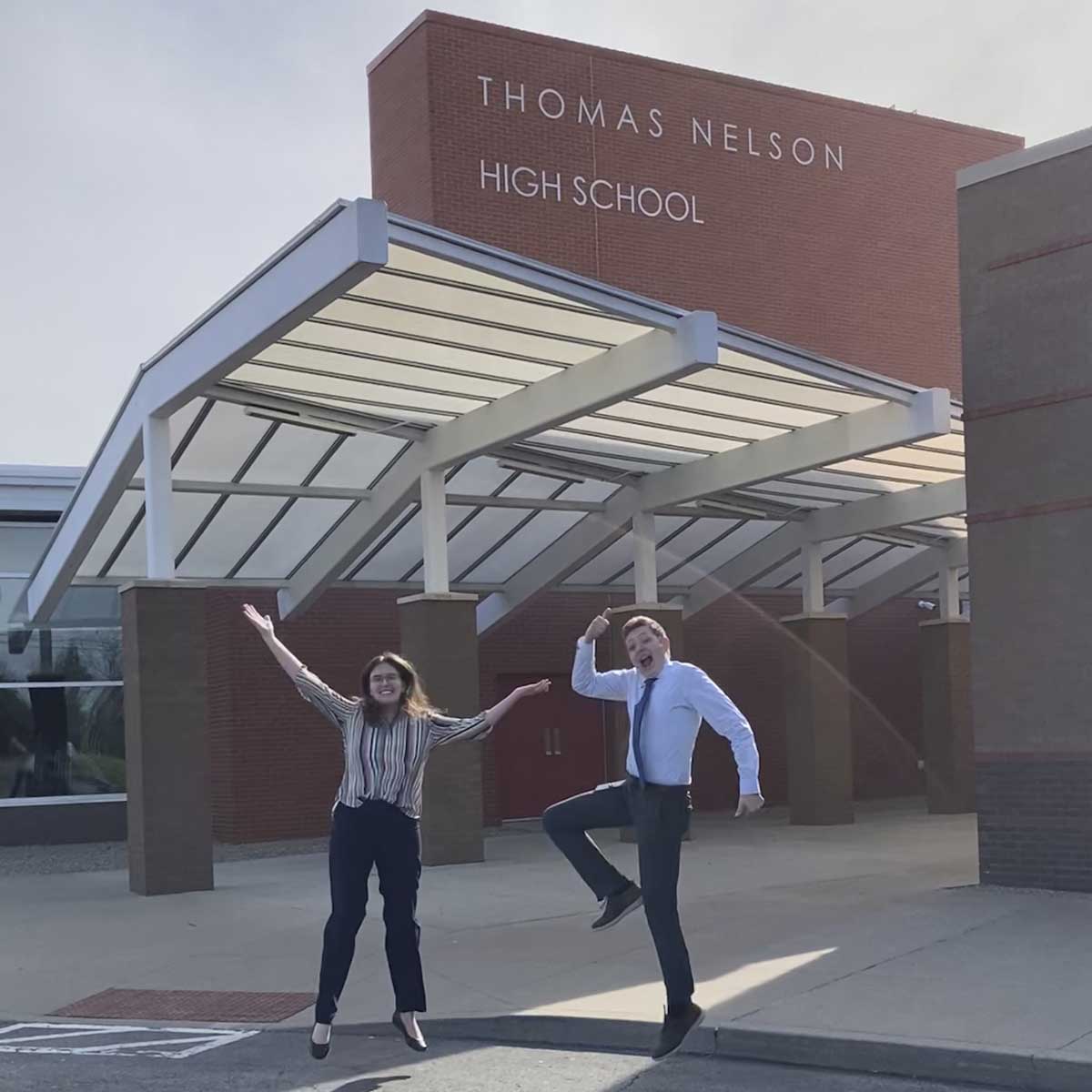 CDE invitational
The Idaho FFA State CDEs held in Moscow will be expanding this year to include an invitational event. FFA and 4-H members from Montana, Idaho, Oregon and Washington will be invited to participate in the invitational. We have been welcoming youth to campus for participation in agricultural judging contests since the early 1900's. Flashing forward to now, we have the FFA Career Development Events in Moscow each June that have been open to Idaho FFA members. Last year in June of 2021, marked a record of our largest members in attendance.
The expansion this year to other state FFA chapters and 4-H members will allow more students to compete and gain valuable educational experiences, and increase visitation and awareness of the university. The department was awarded an exciting grant through the Vandal Ideas Projects grants to assist with putting on this event for 4-H and FFA members. Within the grant, they were able to expand recruitment by hiring two interns to work throughout the spring and carry out the weeklong event itself. The two interns for the June 2022 event are Cheyanna Wing and Elizabeth (Liz) Bearden. "I am excited for my internship for the Idaho FFA State CDEs because it gives me the opportunity to work with industry and educational professionals in my future career field and helps me create a positive environment for FFA members across the state," Bearden said.
There are a lot of new ideas going into this event to create an enriching experience for participants. This year, events and activities like campus tours, workshops and a social event called "CDE's on the Green" will be added and expanded for further educational experiences for participants. — Written by Kiera Packer
Research corner

This spring, Kasee Smith, Ph.D., continues to work with students in the AgEd 301 Undergraduate Research course. This semester, Bobbie Sharp and Melinda Cross are enrolled in AgEd 301, the undergraduate research class.

Through this time of transition, the team is looking forward to expanding their research through many techniques and various areas of study. Through numerous tools, Smith explained, "We are continually examining the role of noncognitive factors in school-based agricultural education, the role of learning about agriculture and the importance of sharing consumer information with others." As the team looks into the future, they look to continue to grow their research and expand their knowledge of agricultural education, communication and leadership. — Written by Kiera Packer
A note from the editors
We are so grateful to have been able to share these stories and amazing opportunities that our students and faculty are doing. As the semester comes to an end, we are excited to see more amazing experiences happening within the AELC department. All the editors are agricultural science, communication and leadership majors. This newsletter is supervised by Sarah Bush, Ph.D.