AERS News, April 2020
Message from the Department Head
This spring semester is certainly one that we will remember. It almost doesn't feel real with so few students on campus and only online classes. Despite the way it feels though, the semester is winding to a close and graduation is fast approaching. Please note that commencement will be held Saturday, Aug. 1 at the ASUI-Kibbie Activity Center. We hope that many of our graduates will return for that ceremony. In this edition of the newsletter you will read about the shift to online classes. Note that this story was written by our new communication intern Maria Mosman. You will also read about research and outreach efforts that continue regardless of campus closures. Some of these address the impacts of COVID-19. Enjoy.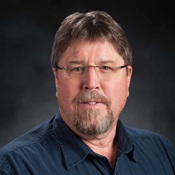 Chris McIntosh, Department Head
Department of Agricultural Economics and Rural Sociology
Congratulations to our 2020 Spring Graduates!
Eric Ball
Matthew Delbar
Kirsten Forster
Lindsey Goeckner
Alexandra Hall
Andrew Hikkila
Mitchell Jamison
Clayton King
Elizabeth Klinker
Talyss Lustig
Elias Magana
Jaime Mojarra
Malia Morales
Hattie Murdock
Derek Pfost
Morgan Root
Daniel Schleh
Cade Smith
Rebecca Wickard
Stephanie Yonko
Academic certificate in agricultural commodity risk management
Andrew Heikkila
Alexander Howard
Talyss Lustig
Elias Magana
Quinten Myers
Jaime Mojarra
Chad Robertson
Koroles Awad
Susan Hackett
Kelton Hunter
Evelyn Lemgo
Ching Hsuan Lu
Nabittun Nahar
Guang Tian
William Winkle
Our Stories
A Graphic Look at COVID-19
By Bill Loftus
With little more than 1% of Idaho's population, rural Blaine County suffers more than a quarter of the state's confirmed COVID-19 cases.
The Rural Studies Program operated by AERS and University of Idaho Extension developed a website with infographics to illustrate the disease's impact on each of Idaho's counties.
Paul Lewin, an applied economist at U of I, directs the program. The COVID-19 site began through conversations with researchers across the U.S. about how researchers could help state and local leaders respond most carefully to the disease.
"The main problem in this crisis is that the COVID-19 collapses the health system. To avoid the health system collapse, governments are imposing quarantines to reduce the flow of patients. This is creating an economic crisis," Lewin said.
The infographics serve as snapshots to help state and local policy makers, and the general public, better understand each county and the pandemic's potential impact.
Information about the number of hospital beds available, number of residents 65 and older and other community characteristics can help local officials create quarantine rules that best fit their communities, Lewin said.
Information about internet availability, he said, can help officials decide the feasibility of employers asking workers to go online, or schools asking students to attend classes online. Data about the number of households in poverty or receiving federal food aid can help plan for those most in need.
Another vital statistic on the infographic tracks how many people have health insurance by age groups, and those who lack insurance. Successful efforts to reduce the number of cases to protect people's health would reduce the economic burden on uninsured patients and on hospitals, Lewin said.
The county-focused snapshots are part of the Idaho Observatory website through the department's Rural Studies Program.
In Blaine County nearly 1 in 6 residents are 65 or older, the group at most serious risk from the virus. Another slice through the statistics shows more than 1 in 7 residents across all ages lack health insurance.
The U of I program is affiliated with the Oregon State University Rural Studies Program established nearly 20 years ago to use multiple science-based approaches to understand and help communities.
The site compiled American Community Survey information gathered by the U.S. Census to create the infographics.
The Shift to Online Classes
By Maria Mosman
Due to the ongoing national pandemic relating to COVID-19, the University of Idaho elected to move all classroom meetings to online classes. Due to the urgency of the situation, there was little time for the adaptation to be made. As a result, instructors and students alike had to get creative to find ways to stay connected and continue with their courses.
As social distancing is encouraged and face-to-face meetings are no longer possible, instructors and students have switched to video conferencing. Things which have usually taken place in-person in the past, such as office hours, group meetings and lectures are now done virtually. U of I's video communication platform of choice is Zoom, an app which allows multiple people to video chat at once along with enabling screen sharing, a Q&A message box and calendar integration.
Some professors have utilized Zoom to opt for a business-as-usual teaching method, holding live online lectures during the times which the classroom meetings originally took place. This helps to maintain a schedule for both instructors and students to make courses feel as normal as possible.
Other professors have chosen to record lectures at the beginning of the week to allow students to work at their own pace. Madison Jones, a senior at U of I studying agricultural science, communication and leadership, regards this as the superior option, as it allows for more flexibility in a time of difficult transition.
"Honestly, it's a lot more work, especially with figuring out all the technology," Jones said. "I have a couple of group projects this semester and it gets exhausting spending time doing things online that would take 15 minutes to do in person. It helps that you can do classes on your own time."
Many professors have used additional resources to supplement lessons, including YouTube, online simulations and interactive discussion boards. During this uncertain time, all we can do is make the best of a bad situation and continue to work diligently to uphold the education standards of the University of Idaho.
AERS in the News