Fall 2016 Alumni and Friends Newsletter
Dear Friends,
It is an honor for me to have been appointed interim dean of the College of Art and Architecture (CAA). This is an exciting time for the college as we envision a new future for our collective disciplines!
I'm looking forward to establishing more connection with you, our alumni, advisory council and community and industry partners. This newsletter is the first of a series of increased communications from the college. I'd also like to share the Fall 2016 Advisory Council Report, which will provide a "state of the college" overview with program highlights and a business update from the Dean's Office.
Together, our efforts educate the next generation of students who will shape the built, natural, cultural and virtual environments of Idaho and beyond. As always, thank you for supporting CAA. I'm interested in your vision for the college and welcome your input at any time.
Sincerely,
Dr. Shauna Corry
Interim Dean
College of Art and Architecture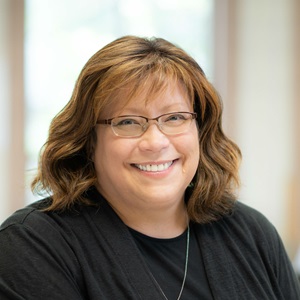 Shogo Oto (BFA '07) Designs Starbucks Cup
Symbolic of unity and goodwill towards all, Oto's limited-edition holiday cup for Starbucks is available through November. Learn More
Sandpoint Warming Hut Design/Build Project
Architecture students worked with the U.S. Forest Service and regional partners to design and build a warming hut in the Moose Creek area north of Sandpoint. View Article
(Bonner County Daily Bee)
Italy Studio: Eco-Tourism Master Plan
Landscape Architecture students lived and worked on-site to develop conceptual master plans that merge two villas into an ecotourism destination in Italy's Piedmont Region. View Plans
---
RESEARCH + OUTREACH
Center for Resilient Communities
Professor Lil Alessa and colleagues were awarded $2.7 M from the National Science Foundation for their project Social-Ecological-Technological Solutions to Waste Reuse in Food, Energy, and Water Systems. The award highlights interdisciplinary research with faculty engagement from CAA and colleges of Agriculture & Life Sciences, Engineering, Natural Resources, and Sciences and stakeholder engagement from a range of industry, government and community representatives.
Integrated Design Lab
Amir Nezamdoost was awarded the prestigious International VELUX Award for students of architecture in the Americas Region for his work on daylighting and blind control. View Video discussing his award.
8 continuing or new grants and contracts awarded totaling nearly $600,000
Nearly 30 professional education and outreach events presented
Urban Design Center
The City of Garden City adopted "River Center" as the development concept for an area along the Boise River. The plans were developed by landscape architecture students Tyler Chambers, Kate Shrosbree and Lyle Lopez, and architecture student Nick Hansen in Associate Professor Beth Scott's graduate studio.
---
Faculty
National Recognition for Teaching Excellence
Recipients of IDEC's 2016 Teaching Excellence Award, Associate Professor Miranda Anderson and Technical Design Director Jay Pengilly, have brought Architecture and Interior Design students together to design and build award-winning furniture since 2008. Read More
Idaho's 100 Most Significant Buildings
Architecture faculty Anne Marshall, Wendy McClure, Phillip Mead and Nels Reese identified and documented Idaho's 100 most-significant buildings for Archipedia, the Society of Architectural Historians' online encyclopedia of U.S. architecture. View Article (Idaho Statesman)
Sally Machlis Receives Governor's Award in the Arts
Professor Sally Machlis was honored with a Governor's Award in the Arts for Support of Arts Education from the Idaho Commission on the Arts. The award was presented by Governor C. L. "Butch" Otter and First Lady Lori Otter in a ceremony at the state capitol on November 9th.
Jean-Marc Gauthier
Associate Professor
Virtual Technology & Design
View Profile
Dave Gottwald
Assistant Professor
Art & Design
View Profile
Kyle Harrington
Assistant Professor
Virtual Technology & Design
View Profile
Raffaella Sini
Assistant Professor
Landscape Architecture
View Profile
Real & Implied Nov. 4, 2016 - Jan. 28, 2017
ELEVENPLAY x Rhizomatiks Research, Rosemarie Fiore, Jonathan Moore & Suzanne Opton
A timely exhibit, "Real & Implied" calls to mind the tendency of political campaigns to appeal to exaggerated notions. In this context, what is real and implied in the exhibit is a sense of danger and violence. The work of the four exhibiting artists does not directly address electoral politics or violence, but suggests a distance between rhetoric, technology and impacted lives.