February 2020 Alumni and Friends Newsletter
Dear Friends,
Time is moving fast; here we are already in the second month of a new year and new semester. I'm writing to share some inspirational stories about our students, faculty, staff and alumni, and to introduce you to what will be a year of change here in the College of Art and Architecture.
The University of Idaho is facing a significant budget reduction across all units. CAA is addressing this shortfall in a number of ways, including not filling vacant positions, streamlining administrative processes and more. Other changes within the college build on our successes. We are implementing a shared services model. Now, instead of having an administrative coordinator assigned to each program, we have a college academic coordinator, Sandi Klingler, who supports all student and faculty academic needs, and Amanda Myron, who serves as our fiscal coordinator. Their positive attitudes and the care in which they do their jobs is inspirational and I greatly appreciate their willingness to support this change.
Additionally, we are now partnering with University Communications and Marketing, and welcome Kassandra Tuten as our communications coordinator, Cindy Barnhart as our marketing coordinator and Holli Sampson as our social media lead. We are a prototype for this new shared communications structure within the university and look forward to forging a successful path.
CAA is also conducting a national search for a permanent dean. This is great news, a goal we have been working toward for three years, and we are proud to have been given the opportunity and support for this change. We will keep you updated as the search progresses and anticipate an announcement later in March.
Please know that student success and faculty and staff satisfaction is a priority as we continue to address changes in the coming months. Although this is a difficult time, I have been impressed and heartened by the way we are all moving forward with a strong willingness to serve our students, community and stakeholders in making positive, sustainable and lasting change.
This month, I am happy to highlight some of our incredible students in CAA. I'm impressed every day by the astonishing work they're doing, with the support of our dedicated faculty and staff.
Take for example Elizabeth McDonald, a senior in our Interior Architecture and Design program, who was recently awarded a $1,000 scholarship from Mortarr, a virtual design platform that allows users to explore, engage and connect to make design dreams a reality.
This was the inaugural year for the Mortarr in the Classroom Initiative scholarship. The project tasked students with enhancing a current commercial class project by using the site. The project allowed students to display their designs and inspiration in a virtual Design Room and gain valuable feedback from peers and professors.
Elizabeth was one of eight finalists selected from across the country. Her submission for a Digestive Health Center in Scottsdale, Arizona, impressed the judges with its thoughtfulness, sophistication and clear attention to detail. Congratulations, Elizabeth!
Speaking of students excelling in their studies, I'd like to congratulate Kendyl Smith, Alexandra (Allie) Manis and Esmeralda DeLoera for receiving Alumni Awards for Excellence in December. I'd also like to congratulate the mentors these students selected to share the awards with them: Rula Awwad-Rafferty, Miranda Anderson and Bruce Haglund. The students identified these faculty members as individuals who have been pivotal in their experiences and successes here at the University of Idaho. Congratulations everyone!
And, congratulations to our winter 2019 graduates. We look forward to seeing all the great things these students will go on to accomplish in their professional careers.
Sincerely,

Shauna Corry, Ph.D.
Dean
College of Art and Architecture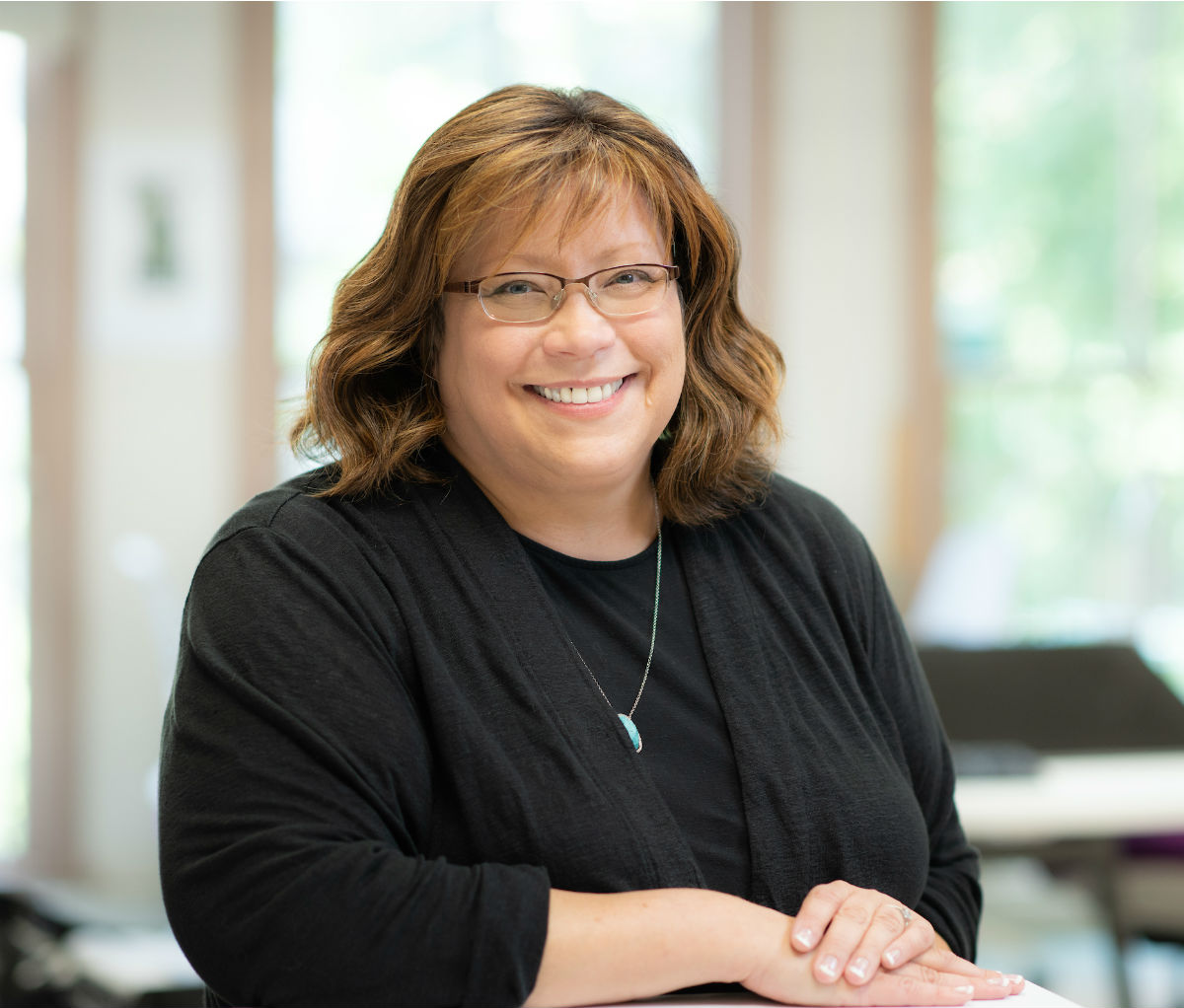 ---
Prichard Art Gallery Features Local Artists
The University of Idaho's Prichard Art Gallery celebrates the work of four Palouse regional artists with the exhibit "Four Old Guys Walk Into a Gallery." The "Four Old Guys" are Jim Gale, Jim Loney, Scott Plummer and Peter Vincent, all local artists. This eclectic exhibit will display work in painting, photography, sculpture and visual text. The exhibit run through Saturday, April 11.
---
---
Donor Spotlight
A gift from Eric Roberts, the president and CEO of Knit (formerly SH Architecture), recently established the Knit College of Art and Architecture Speaker Series Endowment. The endowment will support a speaker series that will introduce CAA students and the university community to a diverse range of ideas and global perspectives in the fields of art and architecture. Eric is a graduate of the University of Idaho. After his graduation in 2005, he worked in Las Vegas, Nevada, alongside fellow Idaho alumnus Ron Hall at SH Architecture. Thank you to Eric and the entire Knit team for this generous donation.
---
Early Bird Registration for Summer Design Days is Now Open
During Summer Design Days, June 24–27, students will explore a wide range of art and design disciplines through hands-on projects and informal lectures. This is a great opportunity to experience studio life on the U of I campus and get to know faculty, explore Moscow and learn more about our programs. View workshops and sign up today! Early Bird Registration ends Wednesday, April 15.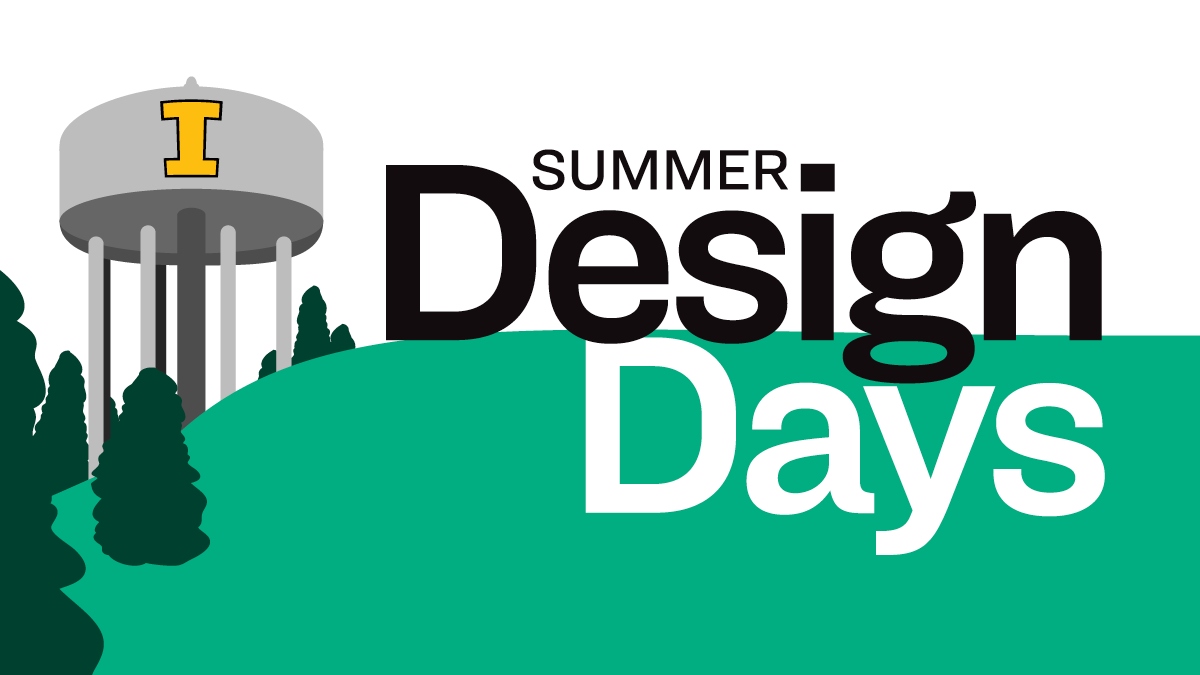 ---
Check it out!
Jon Waterhouse, a research scientist at the University of Idaho and a National Geographic Explorer, has spent much of his time at National Geographic traveling with indigenous peoples from around the world, including the Amazon and Alaska. His goal is to provide a way for indigenous people to gather, record and communicate their place-based science with the wider world. At U of I, Jon continues that work through a project called LINK, which combines virtual technology, Western environmental science and indigenous science. Hear Jon talk about connecting Western and indigenous science using virtual reality on The Vandal Theory Podcast.