May 2019 Alumni and Friends Newsletter
Dear Friends,
This academic year was one of firsts with regard to excellence among our faculty and students. Bruce Haglund became a distinguished professor — the highest university honor bestowed upon a faculty member — while Miranda Anderson and Stacy Isenbarger became the first women in the college to receive Mid-Career Awards. Ryker Belnap, who graduated this month from our Master of Architecture Program in Boise, became the first student from our college to win the university's Outstanding Master's Student Research and Creative Activity Award.
Bruce joined our Architecture Program in 1982 and became a leader in sustainable design before the movement popularized. He has continually helped produce ecologically minded designers and in 2010, he led students in a five-year project to build the world's only daylighted artificial sky — a large cone-like structure that helps students design more energy-efficient buildings.
On the table inside the structure, which was built to simulate a perfectly cloudy day, students can place an architectural model, use a illuminance meter to measure incoming daylight, record the effects with a digital camera, and then modify their designs to more effectively distribute natural light and optimize energy efficiency. Bruce and students have traveled internationally to present the structure to professional audiences.
Miranda, a clinical associate professor in our Interior Architecture and Design Program (we changed our name — more news on this to come), spent eight years in private practice before coming to U of I. When she joined our college, she brought with her strong industry connections, professional experience and a knowledge base in material evaluation and interior environments designed for sustainability and well-being. Miranda also specializes in furniture design, and for years has co-taught a furniture design and construction class that results in students winning numerous awards. Two students even had their furniture manufactured by the international furnishings company GroovyStuff — a testament to Miranda's mentorship in partnership with Jay Pengilly.
Stacy, an associate professor in our Art + Design Program, is a prominent contemporary artist with several accomplishments under her belt — five solo and two-person exhibitions, 47 juried exhibitions and a 2012 international artist residency. Most recently, Stacy collaborated with Professor Penny Morgan from the College of Natural Resources to create a regional traveling art exhibit, "Conversations through the Smoke," that connects artists and fire practitioners with communities affected by wildfires. Stacy is an invaluable contributor to the cultural climate of the campus and the national arts community.
Ryker was a research assistant at our Integrated Design Lab in Boise and just landed a job with Lombard/Conrad Architects. During his time at U of I, Ryker was involved in The Ability Experience's Build America Program, providing construction and design services at summer camps across the country for people with disabilities.
Lastly, I want to say how proud I am of our recent graduates, including art + design grad Chelsey Flores, who the university featured through an engaging video about her U of I experience. Chelsey worked on the nationwide For Freedoms initiative during her time with us, using art to mobilize voters in advance of the 2018 midterm elections.
I'm excited to see what our students, faculty and staff will accomplish in the academic year to come. Thank you, as always, for your support!
Sincerely,
Shauna Corry, Ph.D.
Dean
College of Art and Architecture
Please continue to help us spread the word We're offering the first two years of undergraduate coursework in architecture and interior architecture and design — and the first year of coursework in landscape architecture — at our Urban Design Center in Boise. We're excited to grow our statewide presence and offer students an incredible design education!
---
Upcoming Events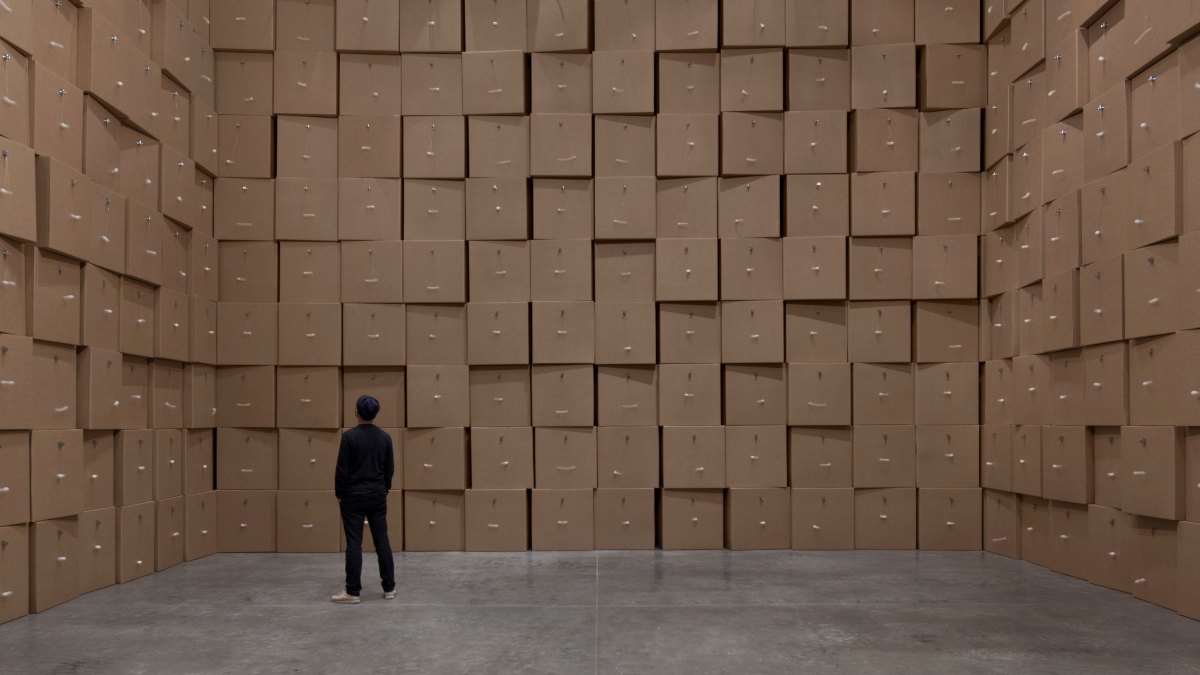 In the Prichard Art Gallery's most ambitious exhibit to date, internationally-acclaimed Swiss-based artist Zimoun has created site-specific sound installations from commonplace industrial objects that reference the chaos of the modern day. The exhibit opens with a reception, 4-9 p.m. Friday, June 21 during Moscow Artwalk and runs through Sept. 22. Please join us in celebrating this important artwork.
---
Feature Stories
Lyndsey Vincent's favorite Disney film is "Beauty and the Beast" — the classic tale of Belle, an independent young woman who leaves her small town in search of adventure and develops her own emboldened identity along the way.
The resonance of this storyline is part of what motivated the 2011 University of Idaho graduate, homeschooled in Eagle, to accept an offer halfway across the globe to help design Shanghai Disney Resort, Disney's first theme park resort in mainland China. Read More
---
Donor Spotlight
Thanks to all who have given to the U & I Give crowdfunding campaign to send 11 architecture students, under the helm of Professor Anne Marshall, to Togo, Africa in September. Girls in this western African nation receive three years of education, on average, over the course of their lifetimes, and architecture students want to create design concepts for a sustainable girls' school. First they'll meet with community members to assess their needs, then they'll complete a site inventory and analysis. The school will be part of the non-profit organization S H E I Style Her Empowered, founded by recent U of I marketing grad, Payton McGriff. There's still time to donate, so please give what you can!
---
We're in the News!
Don't Be a Blockhead, Learn about Lead
It certainly isn't a new concept to get students more engaged through the use of video games in the classroom. What '90s baby doesn't remember playing "The Oregon Trail" in elementary school and learning about which one of your friends would last the longest in a trek across the heartland of 1848 America (in hindsight, probably not the lesson our teachers were going for, but still)?
As technology has increased considerably since then, so have the methods in which teachers engage their students. It only makes sense to incorporate education into what kids find fun, so where do you start?
For Panhandle Health District environmental health specialist Val Wade and some ambitious University of Idaho Art and Architecture students, the answer is that you build on something that kids are already familiar with. Read More
Palouse Ice Rink Reimagined in Conceptual Architecture Competition
The new and improved Palouse Ice Rink would feature soaring wood beams supporting vaulted ceilings and plenty of natural light — if a group of University of Idaho architecture students have their say.
As part of an annual competition focused on the creative and sustainable use of wood products in modern structure design, the UI architecture students were challenged with producing conceptual plans for a new Palouse Ice Rink. Read More