Spring 2017 Alumni and Friends Newsletter
Dear Friends,
I hope your summer has proved pleasant so far. With a quiet campus, I've welcomed the opportunity to step back and reflect on the past year of visioning as well as the continued success of our faculty, staff, students and alumni. Please enjoy reading about some of our semester highlights in this latest installment of our Alumni & Friends newsletter.
A heartfelt thank you to all of you for your continued support of our college.
Sincerely,

Shauna Corry, Ph.D.
Interim Dean
College of Art and Architecture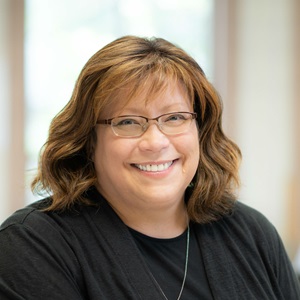 ---
Students
Interdisciplinary Team Wins People's Choice for Best Presentation at National Conference
After a 3-year evidence-based research and design process, an interdisciplinary team of U of I Business and Interior Design students completed a new community center for business students in the Albertson building. The new space will support student recruitment and retention. Students presented the award-winning project at the Interior Design Educators Council (IDEC) conference in Chicago. The team presentation was recognized for the student's demonstration of increased confidence as the real-world design project evolved over time.
Commencement Profile: Nicole Moeckli (B.S. VTD, Summa Cum Laude)
Supported by impressive scholarships and faculty mentors, Nicole's experience in the Virtual Technology and Design program includes: the study of environmental impact on cultural narrative in Nottingham England, political cartoons and co-founding UI's Virtual Design Society. Read More
M.Arch Grads Win LCA Architects $1k Prize
Spring' 17 graduates Jesse Hart and Alyssa Andersen received LCA Architects $1k Prize for the best Graduate Project (as judged by review critics).
Francene Ray Wins National Scholarship
The NEWH Sustainable Design Competition showcases the best in student design in the hospitality using sustainable products. Ray received a $5,000 scholarship as winner in the undergraduate category. She was honored at the HD Expo in Las Vegas in May 2017. View Work
2017-18 Fulbright Award Recipient, Amaya Amigo Pursues MPA in Italy
Amigo is one of more than 1,900 U.S. citizens to receive this award. "I aim to make appropriate decisions in the management of cities and communities not only striving for safety and security but also those facilitating the peaceful integration of refugees and migrants." -Amaya Amigo (B.S. Arch. '16)
---
Alumni News
Lyndsey Vincent (B.ID '11) was named one of retail design's "40 Under 40" at the May 22 2017 design:retail Honors event in NYC. As Retail Development Manager with the Walt Disney Co., Vincent was a key contributor to the design and implementation of the retail locations at the Shanghai Disney Resort—the most advanced park in Disney's portfolio.
Dave Huotari (ARCH, '83) was elected to serve as Director for the American Institute of Architects Northwest and Pacific Region (AIA NWPR). In addition to his role as Region Director, Huotari will also serve as the Region Representative to the AIA Strategic Council. Huotari is principal at ALSC Architects in Spokane, WA and Coeur d'Alene, ID.
---
Research + Outreach
Landscape Architecture Program Participates in Hagerman Valley Pathways Community Design Charette
Landscape Architecture student Lyle Lopez, Kate Shrosbree (MLA '16), and Associate Professor and Interim Program Head, Beth Scott, as Resource Specialist, collaborated with the National Park Service, Idaho-Montana ASLA chapter and the Hagerman Valley Chamber of Commerce to establish a vision for the Hagerman Valley Pathways concept, a "trail system connecting communities with natural, historical scenic wonders including businesses and schools". Results will be used to spark community dialogue and generate products for the Pathways Concept Plan.
IDL Explores Energy Retrofit of College of Natural Resources Building
Working closely with the UI campus facilities team, Integrated Design Lab (IDL) Research Support, Damon Woods, PhD Candidate; Dylan Agnes, Research Assistant; and IDL Director, Elizabeth Cooper coordinated an in-depth simulation study for the College of Natural Resources building in Moscow, Idaho. The three-story project is the highest energy user per square foot of any building on campus. The IDL team analyzed and simulated a series of upgrade pathways for the project to estimate energy and utility cost savings. These values and information should assist the facilities team when making decisions regarding the feasibility of upgrading the building which could reduce the building's consumption by 20% or more.
CRC Hosts Government Workshop in D.C. Exploring Community-Based Observation
This winter, the Center for Resilient Communities hosted a high profile national workshop in Washington, D.C., exploring community-based observation as an approach for supporting homeland security and northern border protection. Close to 80 people from across federal security and law enforcement agencies attended. Professor Lilian Alessa led the facilitation team which included postdoctoral fellow David Griffith and program coordinator Sarah Dengler.
Citizen Planning Academy for Treasure Valley Residents
In collaboration with Idaho Smart Growth, Bioregional Planning and the College of Law we have started the Citizen Planning Academy (CPA). The CPA helps Idahoans understand the relevance of planning for the future of their communities. Learn More
Economic Development in Idaho City
This semester, Bioregional Planning students worked with the Idaho City Chamber of Commerce and the Boise County & Garden Valley Job Creation/Retention Council to evaluate economic development opportunities and propose redevelopment scenarios while focusing on existing threats and a larger regional perspective. After reviewing student recommendations, the community is interested in continuing work with UI to establish a comprehensive plan. Learn More
Anne Marshall Receives the 2017 Paul G. Windley Faculty Excellence and Development Award
The Paul G. Windley Faculty Excellence and Development Award recognizes three consecutive years of excellence in faculty scholarship and provides support for continuing scholarly activities in written research and dissemination. The $1k award is donated by Charla Windley and her children in memory of her late husband and former CAA Dean, Paul Windley.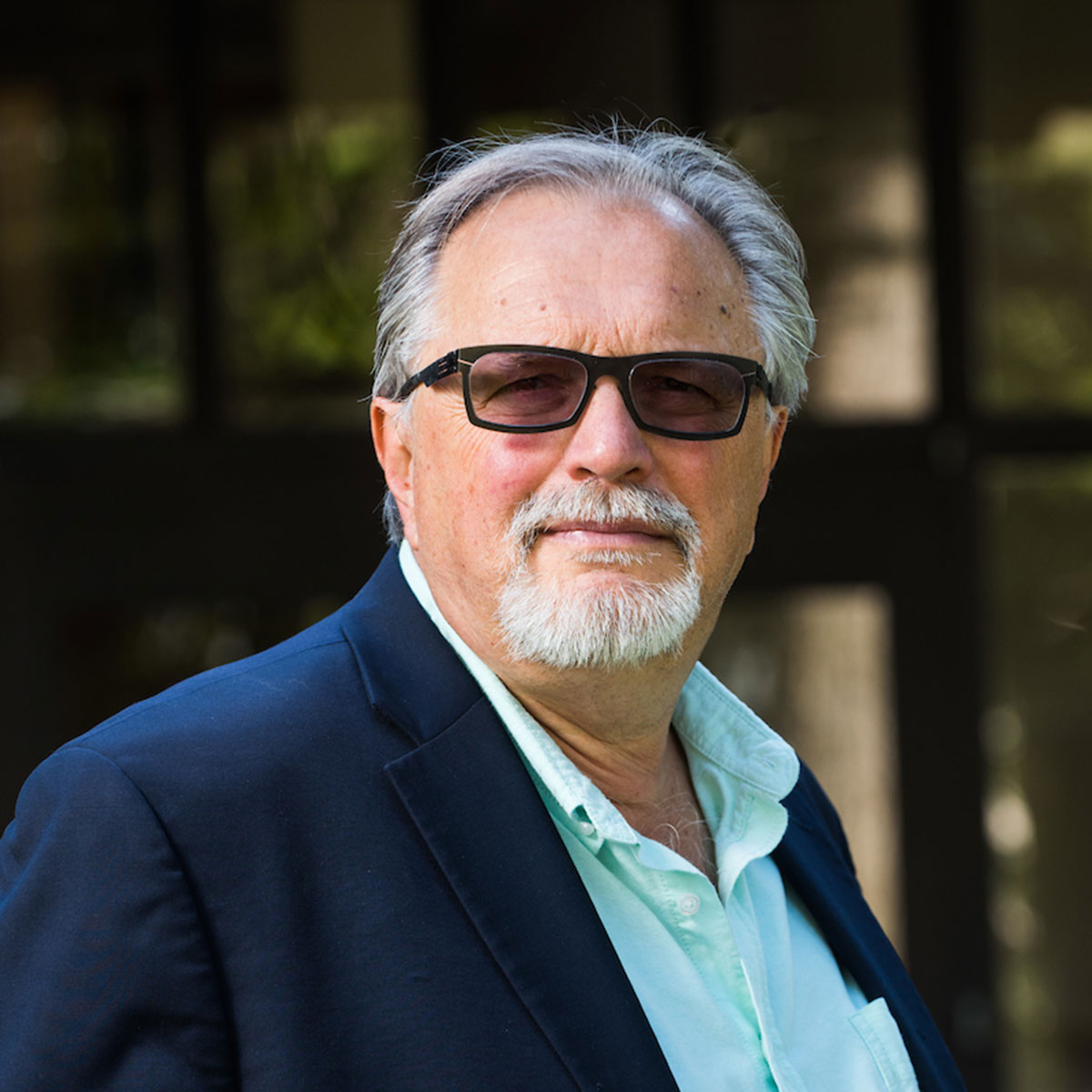 Steve Drown Retires After 23 Years
Professor and Program Head, Landscape Architecture, Stephen R. Drown retired at the end of this semester. Boise-based Associate Professor, Beth Scott will serve as interim program head.
Jaap Vos Appointed Director of UDC
Vos is head of the Bioregional Planning program and will work with architecture and landscape architecture programs to further academic and outreach initiatives in southwest Idaho. Read Announcement
---
More News...
Visualizing Science: In Their Own Words
With the support of a V.I.P grant, seven teams of UI artists, designers and scientists brought scientific research to life in art form–and discovered a deep kinship between their seemingly disparate disciplines. Hear about their experience in their own words.
The Art and Design program hosted a successful NASAD accreditation visit
Rula Awwad-Rafferty received a 2017 Virginia Wolf Distinguished Service Award
Nishiki Sugawara-Beda received a UI Seed Grant for Calligraphy: Visual Expression of the Spirit
New Program Head Appointments

Art and Design - Greg Turner Rahman (Sabbatical Fall '17); Casey Doyle will serve as Interim
Landscape Architecture - Beth Scott
Virtual Technology and Design - John Anderson
Interior Design, Interim - Rula Awwad-Rafferty
Thank You
A sincere thanks to the following for their generous support:
Andy Erstad for a $25k Interior Design scholarship
Basalite for sponsoring a yearlong materials teaching/research assistant
Amy Ash Pohl (L. Arch '84) for an estate gift of $1.5 million
LCA Architects for two $1k graduate student project awards