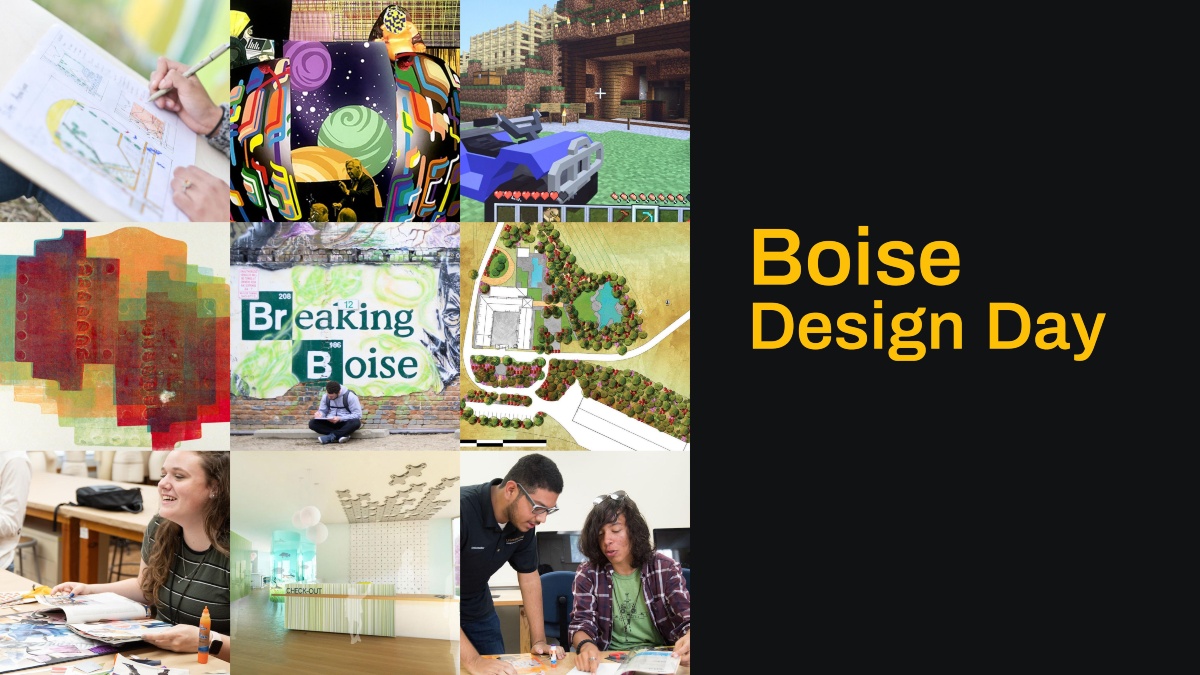 Boise Design Day
Registration for Boise Design Day is now full. If you did not have an opportunity to register, we would love to see you at Summer Design Days.
Wednesday, Dec. 4, 2019, 4-6 p.m.
Boise High School, Room 331
1010 W. Washington St., Boise, Idaho.
Get a taste of life as an emerging designer during a hands-on workshop taught by an expert faculty member. Boise Design Day is FREE and open to students in grades 9-12 with an interest in exploring our majors:
Workshop
Students will explore basic design principles by creating a mood board — a collage that incorporates images, color and textures — in response to a prompt. Design professionals use these boards when meeting with real-world clients about proposed projects.
Go Farther
Three students who create the most developed and evocative mood boards will each receive a full scholarship to U of I's Summer Design Days and the opportunity for a shadow experience at a local Boise-area design firm.
Important Reminder: We must have signed copies of the Risk Waiver and Code of Conduct on file for you to participate in Boise Design Day. Completed forms may be scanned and emailed to melissaa@uidaho.edu or brought to the event.