Presentations
U of I offers branded PowerPoint templates with the official logos for the university; the Boise, Coeur d'Alene and Idaho Falls centers; and each college (departments should use the college template). Units outside a college should use the main university or center template.
For PowerPoint presentations, the brand font is Franklin Gothic. For Keynote presentations, only a central university template is offered.
The templates offer multiple layouts and are available in 16:9 and 4:3 aspect ratios.
Caution: PowerPoint 2013 and 2016 users may experience a bug that causes images to disappear. To avoid or correct this error, please ensure that you are using the latest version of PowerPoint before using the template. More information is available from Microsoft Support online.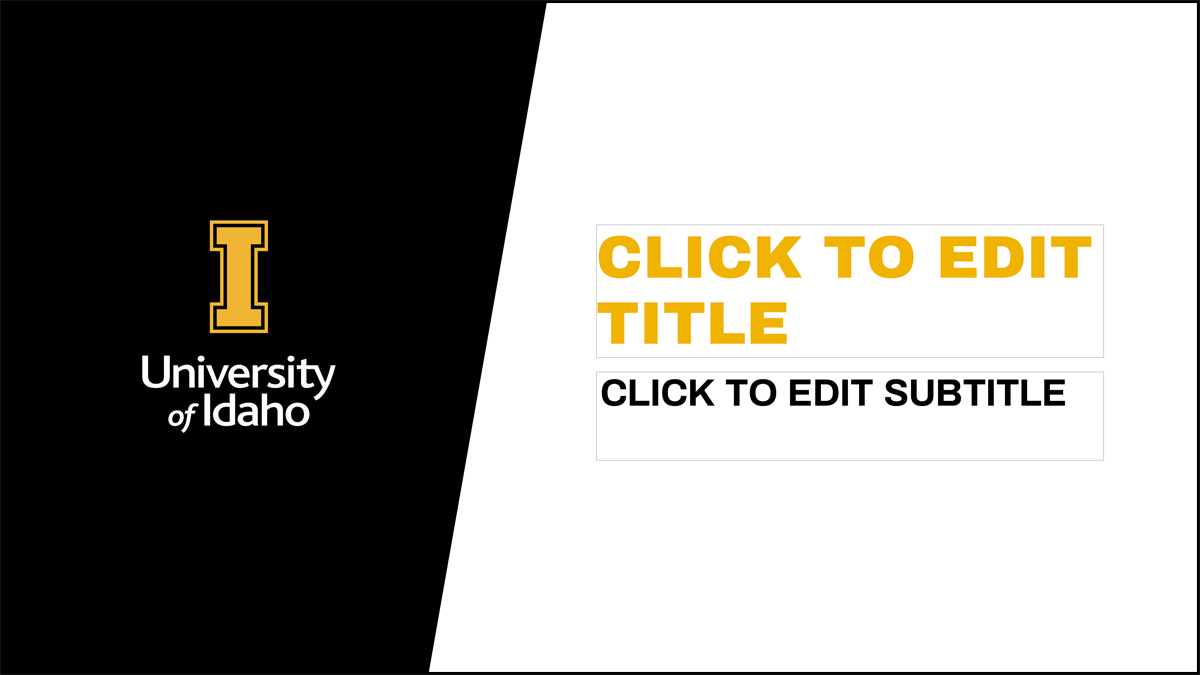 University of Idaho Template
---
How to Use PowerPoint Templates
Save the templates to your computer.
Open Microsoft PowerPoint.
Open the template, and "Save as" to avoid overwriting the file.
Rename the file for your presentation.
To add a new slide, click the drop-down arrow to access the different templates. You can also find them under "Layout" on the Home tab.