Promotional Posters
University of Idaho employees and students can download a suite of templates to help you create professional documents that support the university's brand. Word files are created in full color with no bleed and use Franklin Gothic fonts. The InDesign documents are full color with a bleed, and the download includes the Archivo font package. Four designs are available for most products, and the themes are carried throughout printed products to give your unit a cohesive look.
Templates within this toolkit adhere to U of I's brand standards and should not be modified. Modifying fonts or colors is not permitted. If you have questions about creating templates specific to your area, please contact Creative Services.
Posters print at 11x17 paper.
Event Posters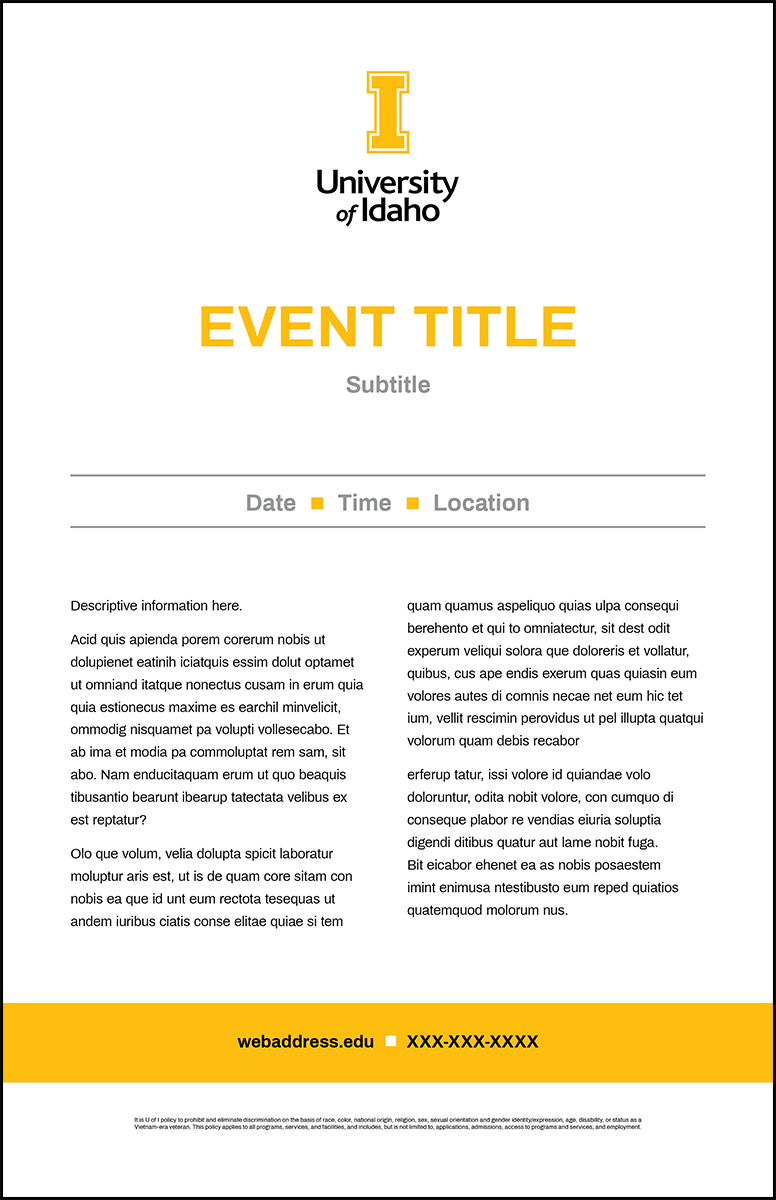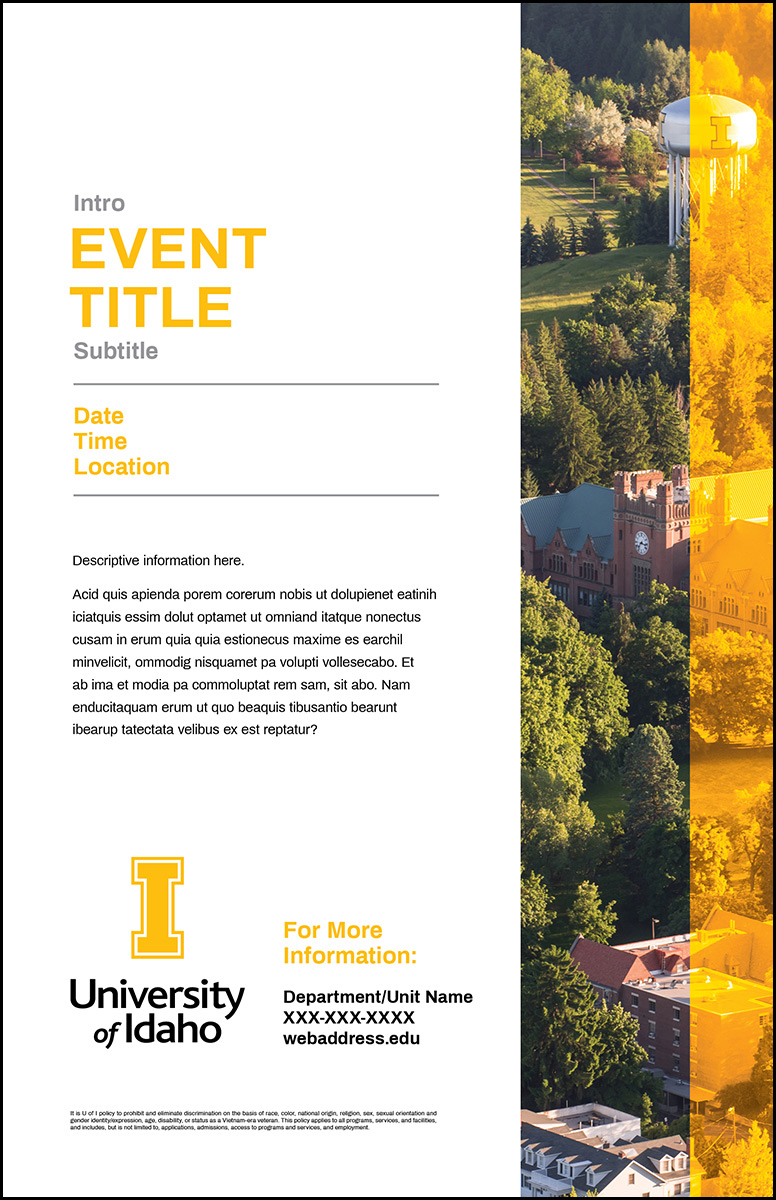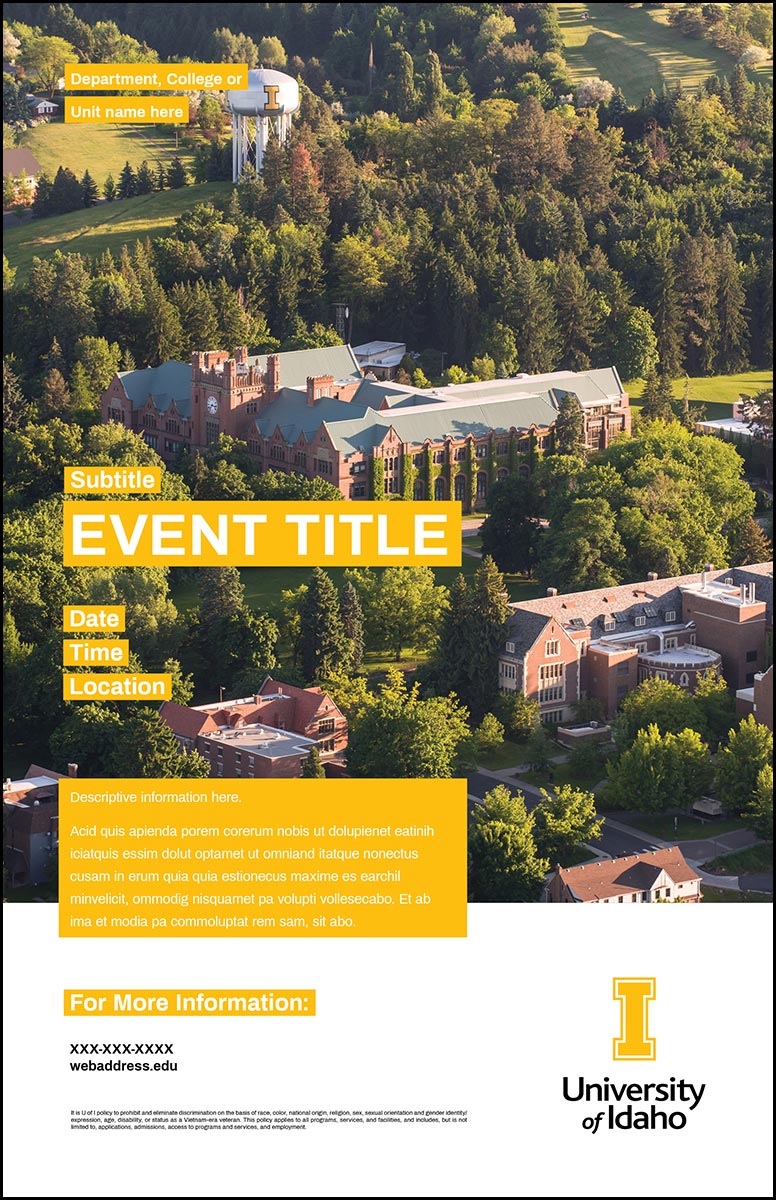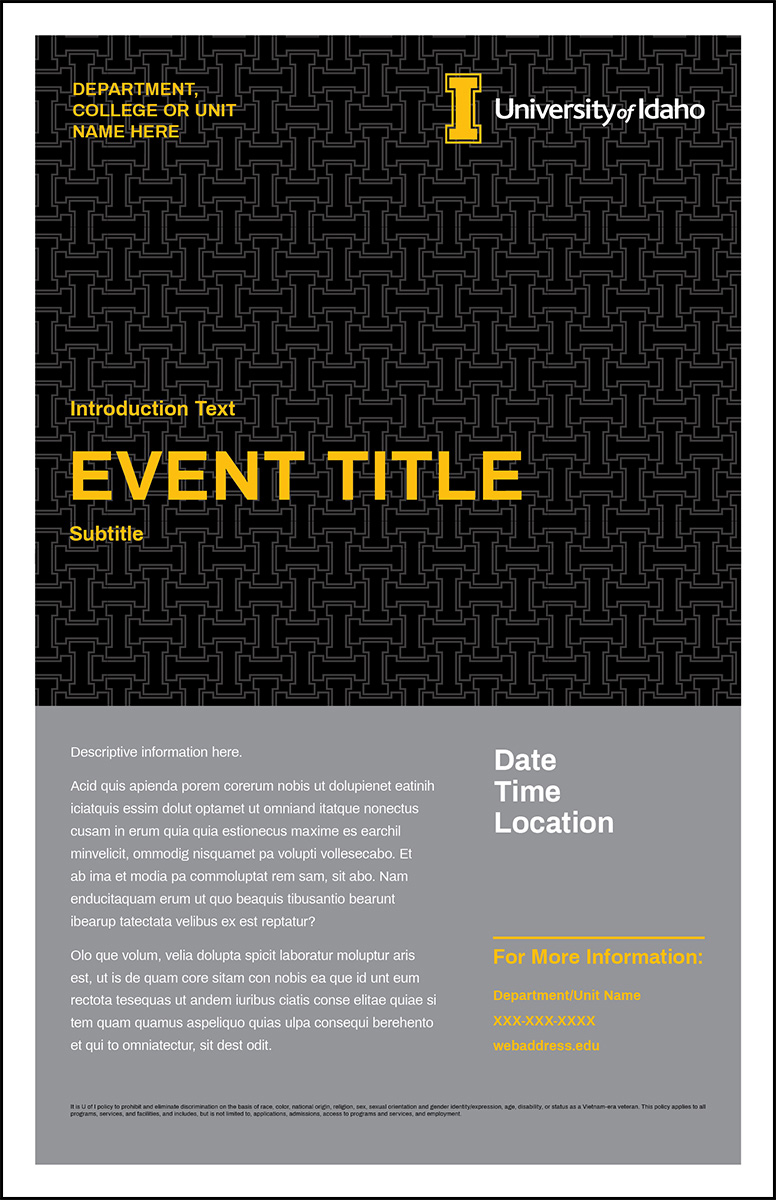 Simple Design
Photography Design
Overlay Design
Pattern Design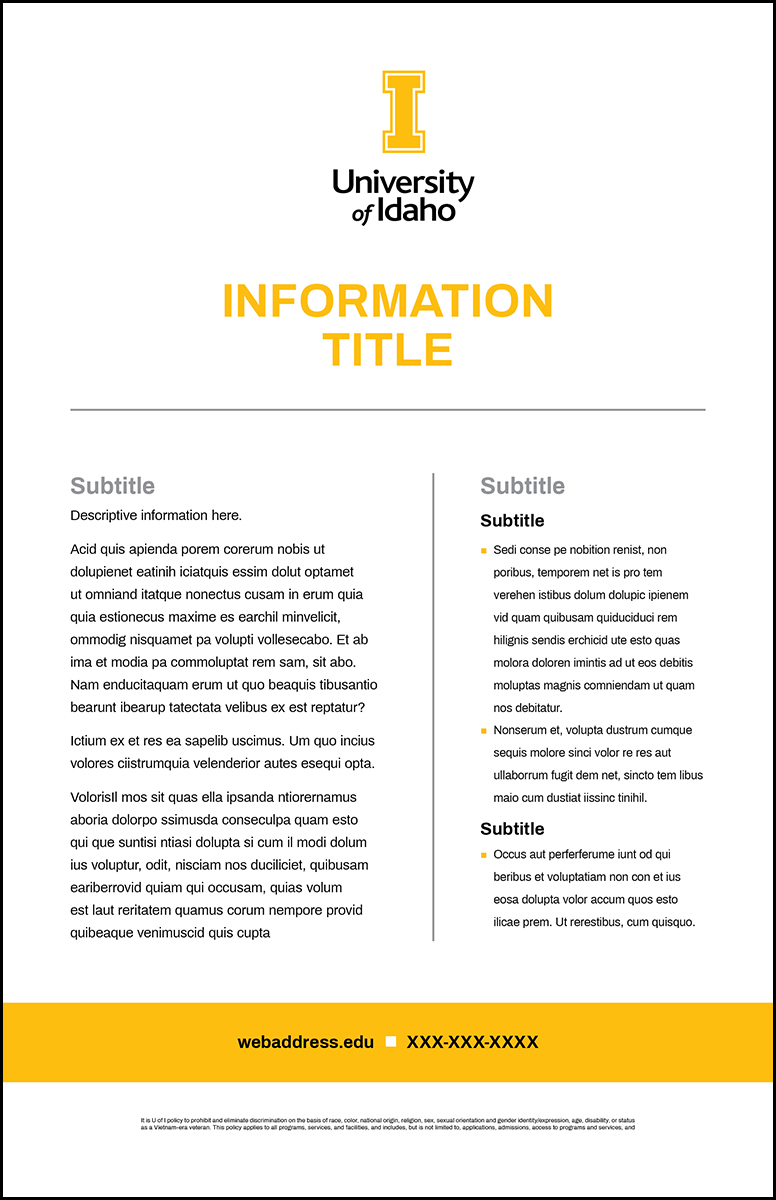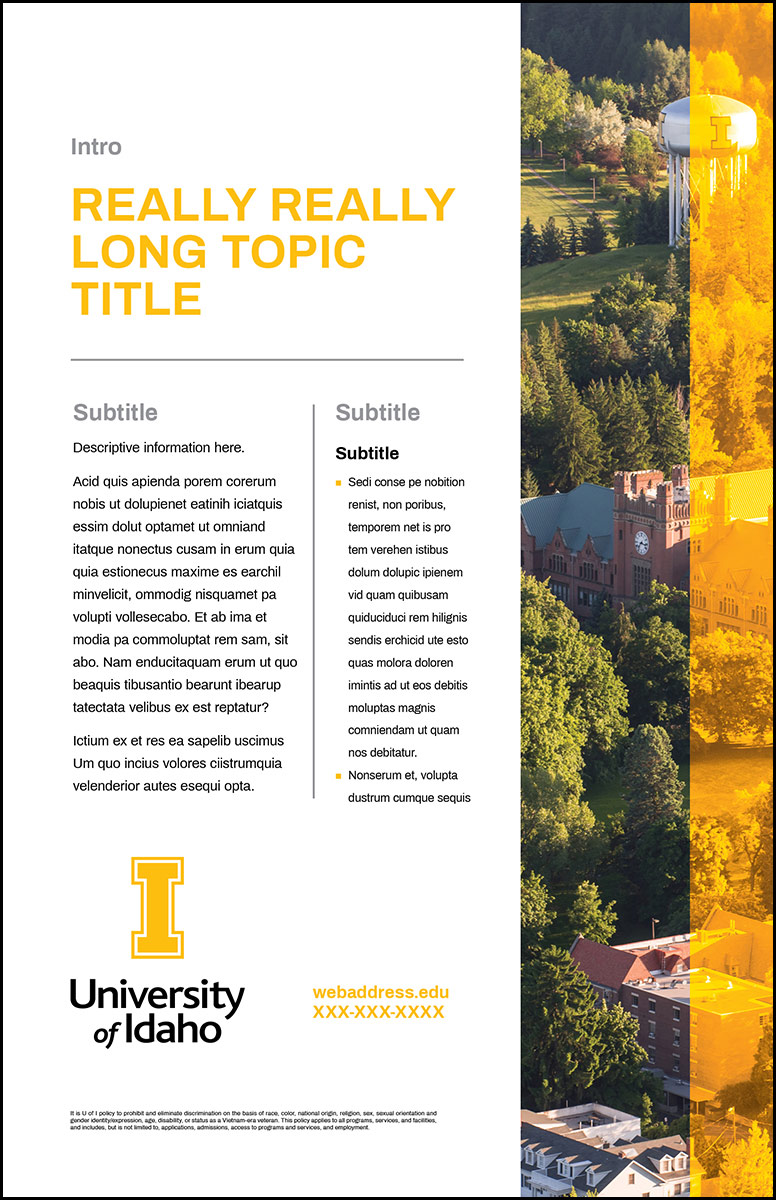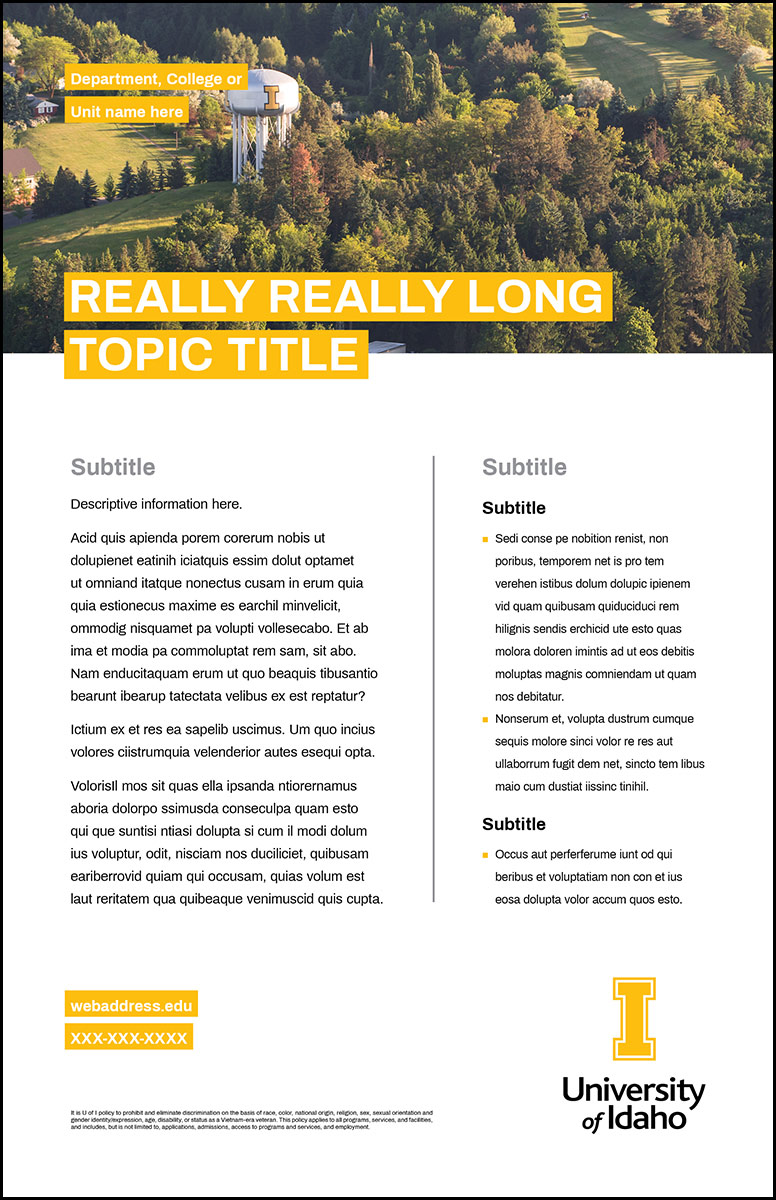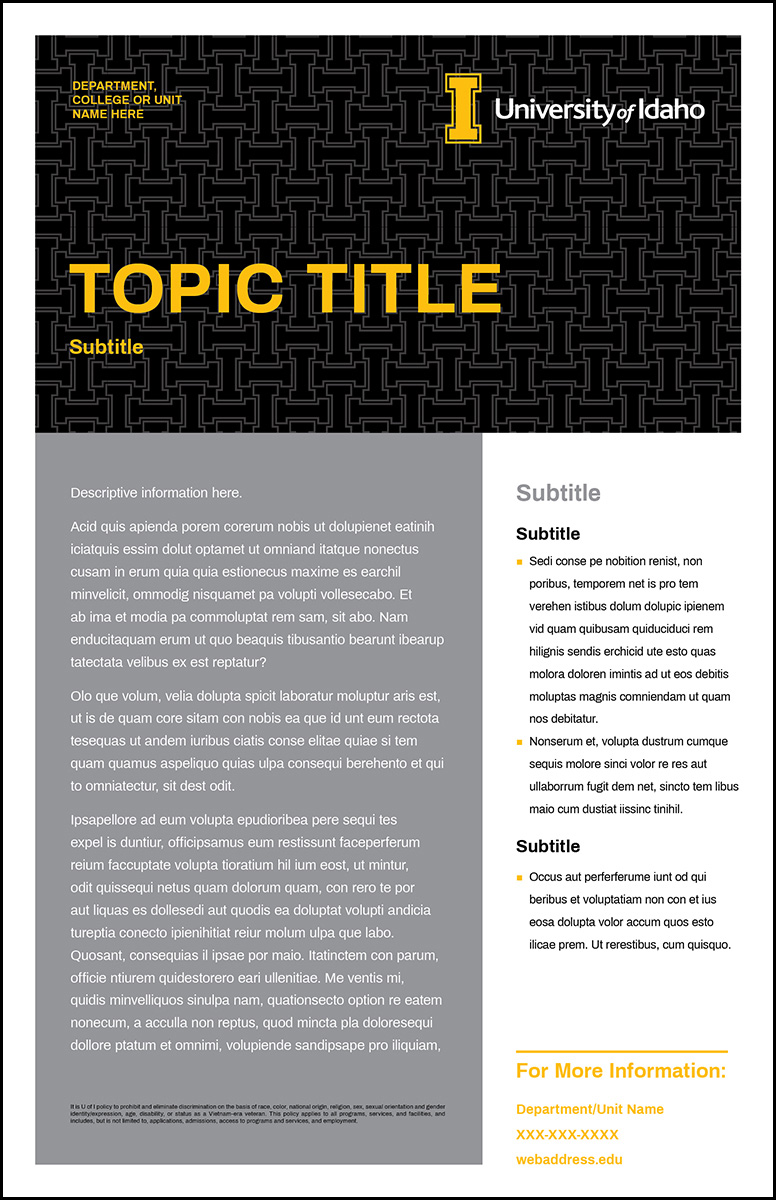 Simple Design
Photography Design
Overlay Design
Pattern Design