Break Through. | Advertising Campaign
What's next? That's the question on everyone's mind at University of Idaho. So, we decided to design an advertising campaign around it. The creative not only showcased real students' breakthrough moments, it also challenged the audience to think about how they might push themselves and the boundaries of knowledge at U of I.
What will be the next great breakthrough moment? Let's find out.
Print Ads — Idaho Statesman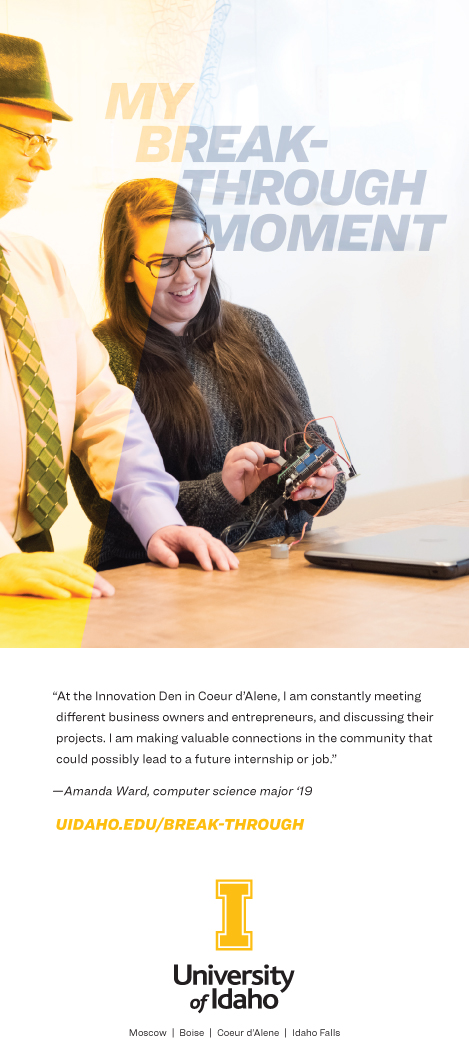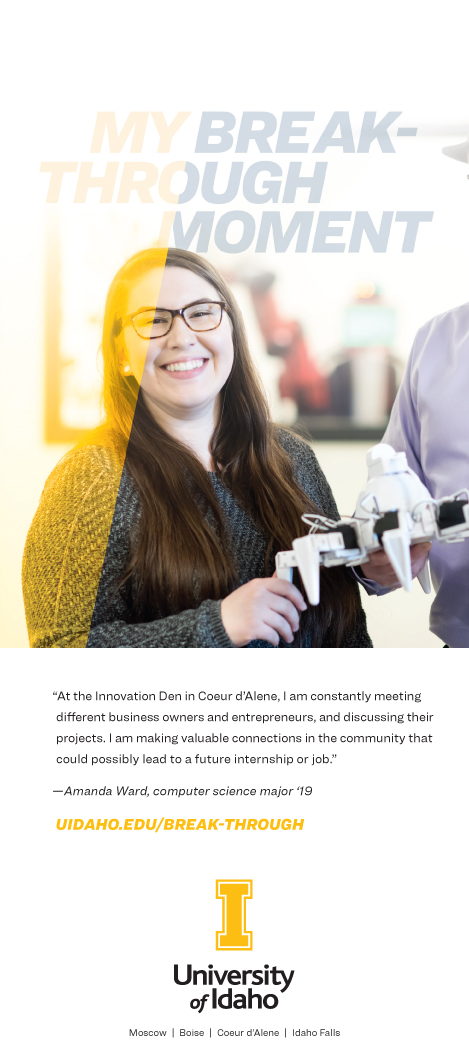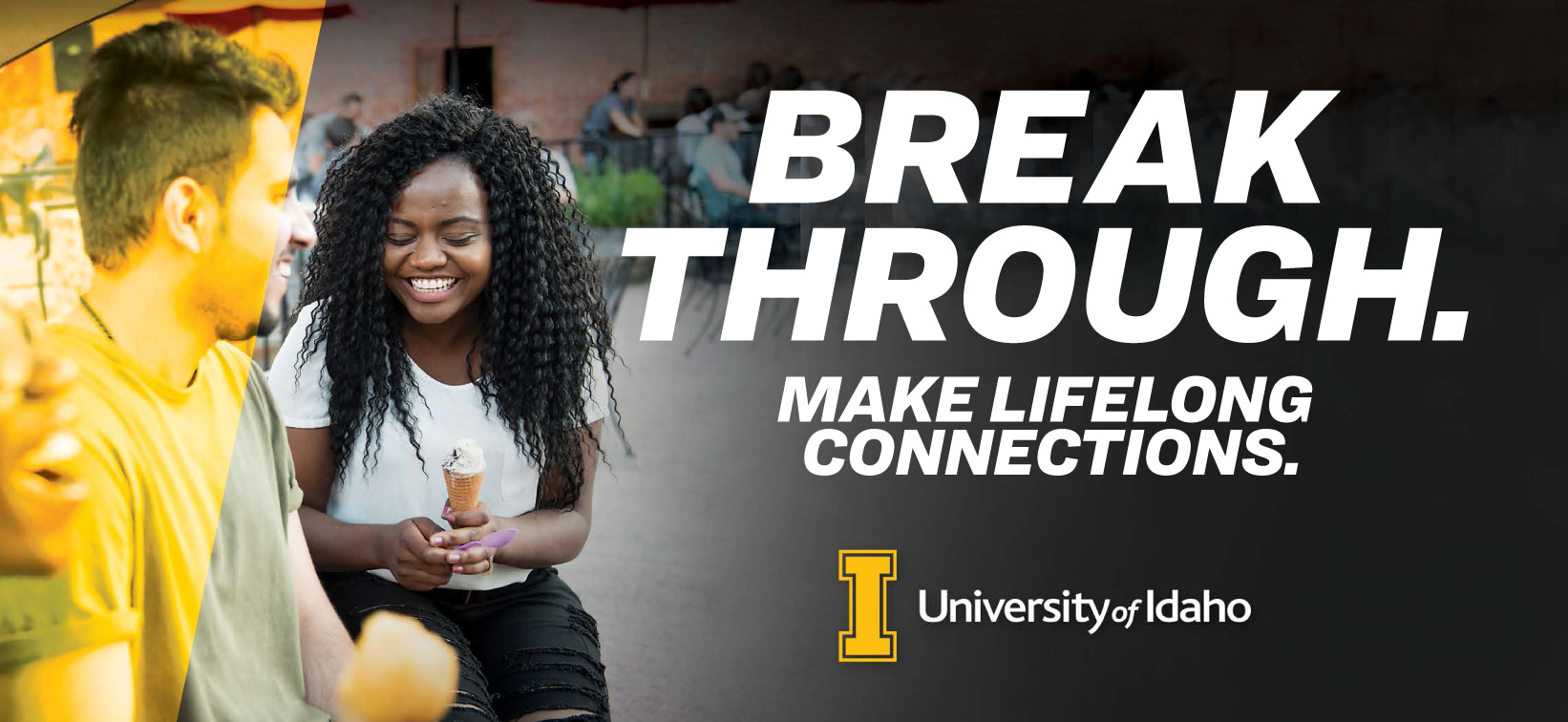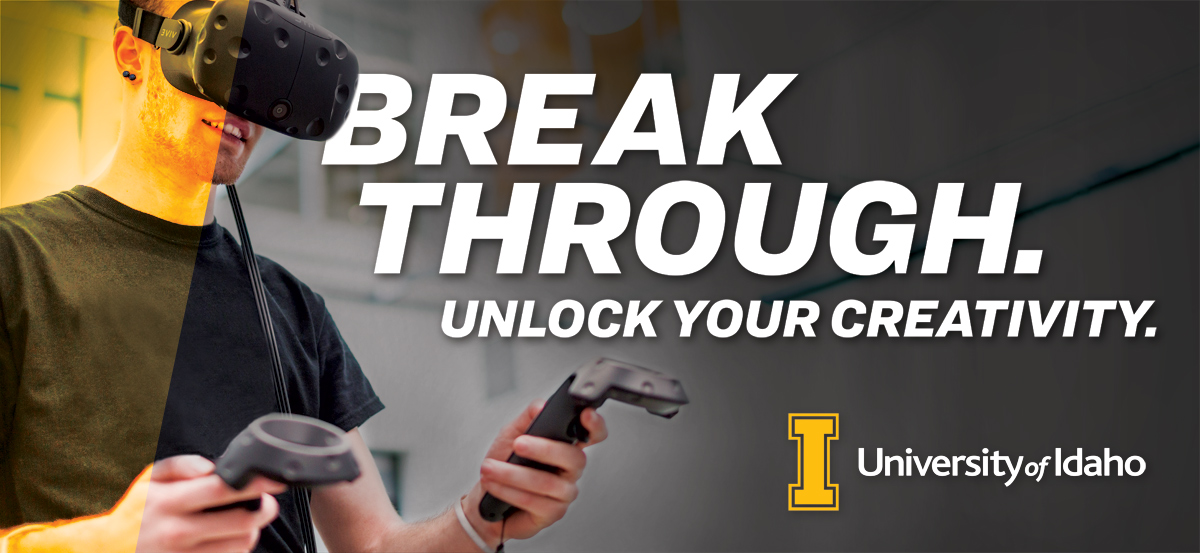 Digital and Print Ads — Seattle Times

Ads in Idaho High Schools