September-October 2021 Boise Newsletter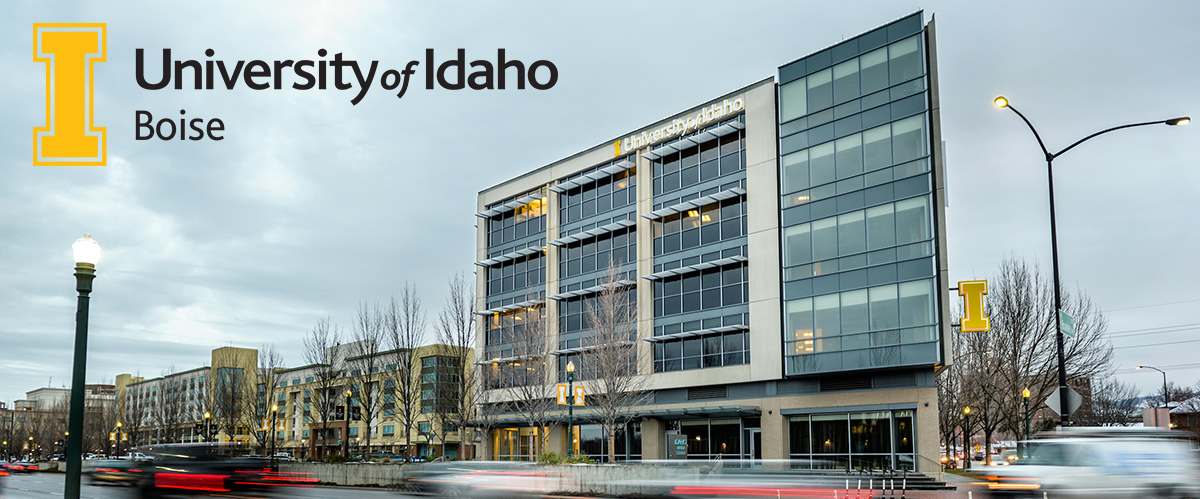 Welcome to the launch of Fall semester 2021. It was a pleasure to see those who joined us for the kick-off picnic last month and special thanks to the College of Art and Architecture, College of Engineering, College of Agriculture and Life Sciences, and College of Law for co-sponsoring the picnic this year.
Unfortunately, mask protocols and COVID-19 are still a part of our world. Health districts are reporting this current surge is expected to peak in October. Because of this, we can expect the indoor mask requirement to be in place until the situation changes. We continue to encourage all to get vaccinated. Vaccinations are safe, free and widely available: https://covidvaccine.idaho.gov/
You can read the most recent university COVID-19 updates here and find specific Boise updates online.
The College of Law is busy preparing to move into 501 Front St. (the former Concordia Law School), and we look forward to an even bigger presence in downtown Boise and better serving our law students. This facility was built to be an educational space, and we are fortunate the new owner entered into the real estate purchase with a U of I partnership in mind. This exciting development all came together at the same time Johanna Kalb was named the new dean of the College of Law. For the first time, the law school dean will live in Boise. We are excited for this opportunity to work together, increase our impact and be of service to our students and our stakeholders. Welcome Dean Kalb!
I also want to personally thank my team for all the work to help and support the law school's transition. You can see we have some new faces and promotions to acknowledge in this newsletter. A special shout out to Eric LaBombarda for accepting an expanded role in operations on top of his IT role. Stephanie Fox has agreed to continue her part-time contract to support our operations and lend her institutional knowledge. Plus, we have filled the front desk position with Vandal alumna Kaitlyn Rhea. Kaitlyn will support operations and be a resource for our students. Meanwhile, Teresa Amos was promoted to a central IT position and will continue to work from Boise. Welcome Kaitlyn and congratulations everyone!
Please take a moment to read some highlights sharing the accomplishments of our students in the Architecture, Law and Engineering plus the news of a grant awarded to the CER faculty team. IDL will begin a partnership with the Idaho National Guard, and ECHO continues to expand its role of providing service to all of Idaho. Exciting stuff and congratulations to all! Go Vandals!
Chandra
---
News and Announcements
Art and Architecture Student Wins Ann Morrison Park Design Competition
Kelsey Ramsey, who is finishing her Art and Architecture master's degree in U of I Boise, won third place and $500 in a statewide competition to design a new entryway for the Ann Morrison Park in Boise. Learn more here.
---
Art and Architecture Student Awarded Two Medals
Samantha Jesser, M.Arch 2021, was awarded two top medals given to graduating students in architecture, the ARCC King Medal for Excellence in Architectural + Environmental Research and the AIA Henry Adams Medal.
The ARCC King Medal award acknowledges innovation, integrity and scholarship in architectural and/or environmental design research, while the AIA Henry Adams Medal goes to the top graduating students in National Architectural Accrediting Board (NAAB) or Canadian Architectural Certification Board (CACB) accredited degrees, Bachelor of Architecture, Master of Architecture or Doctor of Architecture.
---
Lyndsay Watkins Receives Internship, Graduate Prize
Lyndsay Watkins, M.Arch 2021, was awarded the LCA Best Graduate Design Project, winning $1,000. LCA established the prize program in 2018 in support of the U of I CAA. She was also awarded one of the four internships offered competitively by GGLO. Two architecture positions, one landscape and one interior design positions were selected from more than 400 portfolio applications.
---
CER Student Publishes in Advancing Earth and Space Science
Center for Ecohydraulics Research graduate student Brandon Hilliard, Mechanical Engineering Ph.D., published "A Biologically Friendly, Low-Cost and Scalable Method to Map Permeable Media Architecture and Interstitial Flow" in the top tier Advancing Earth and Space Science journal.
---
College of Law Student Wins Business & Corporate Law Paper Competition
Marcus Waterman, a third-year law student in Boise, won first place in the 2021 paper competition sponsored by the Idaho State Bar's Business & Corporate Law Section.
The Idaho State Bar's Business & Corporate Law Section has sponsored an annual law student paper competition with the goal of supporting the next generation of Idaho's business and corporate law attorneys. A panel of judges, composed of College of Law faculty and members of the Section, selects the winning papers. Waterman's paper, "Idaho's LLC Act: Oral Operating Agreements and the Statute of Frauds," was honored with the first-place prize. The Section awarded Marcus a $1,250 scholarship and invited him to present his paper at the Section's annual meeting at JUMP in Boise. Marcus is pursuing a JD degree, with an emphasis in business law and entrepreneurship.
---
Career Services and GPSA Available to Boise Students
Students and alumni can access the U of I Boise Career Services Resource Center in Suite 190. Students can see thousands of postings in Handshake. In addition, graduate and law students are encouraged to join the Graduate and Professional Student Association (GPSA), which provides funding to graduate students to help support needs such as travel and fees for conferences or competitions related to their education. This applies to in-person and virtual events. Contact Donna Stolaroff at dstolaroff@uidaho.edu or Elana Salzman at esalzman@uidaho.edu for more information or to apply.
---
Research
CER Receives NSF Grant to Purchase Cutting-Edge Measurement System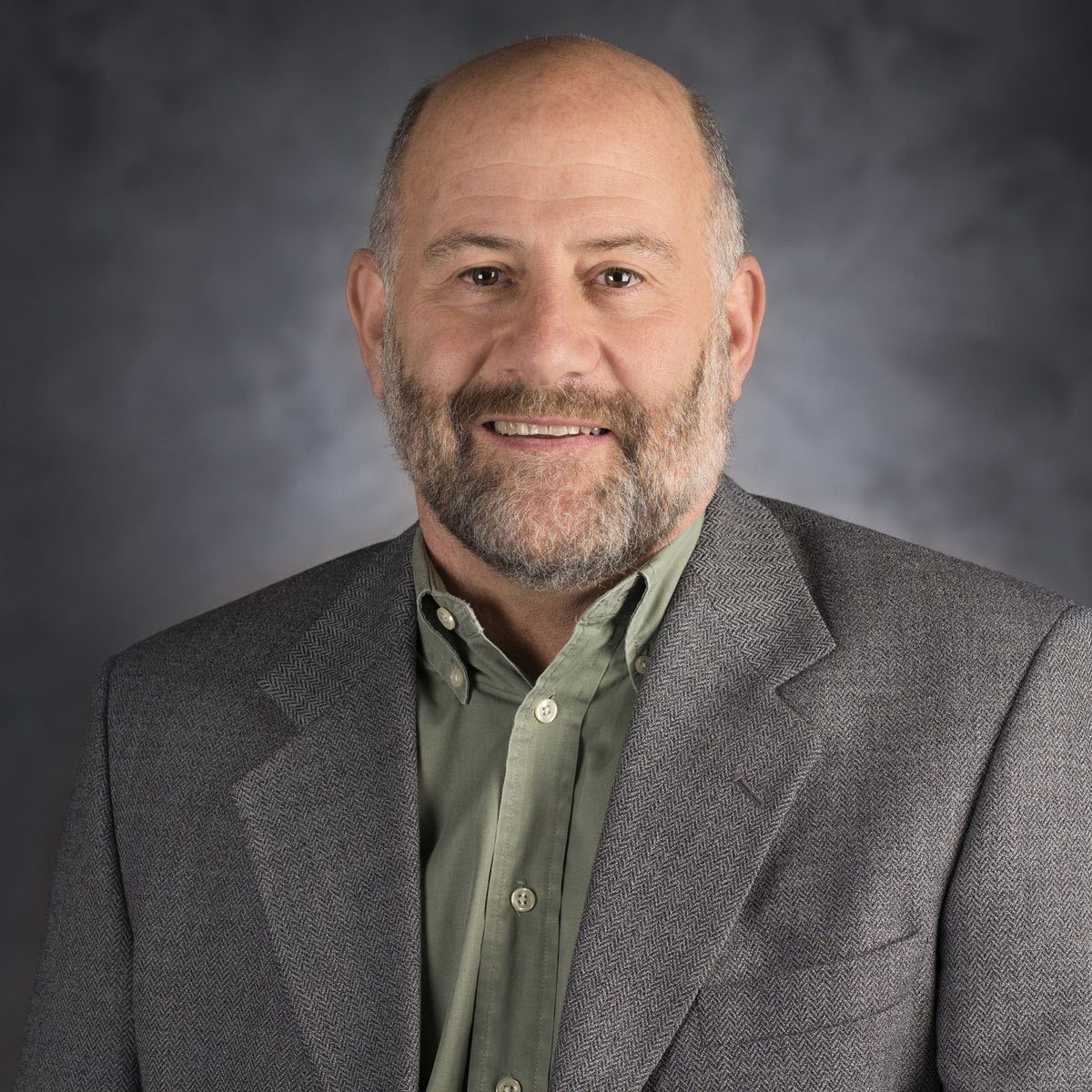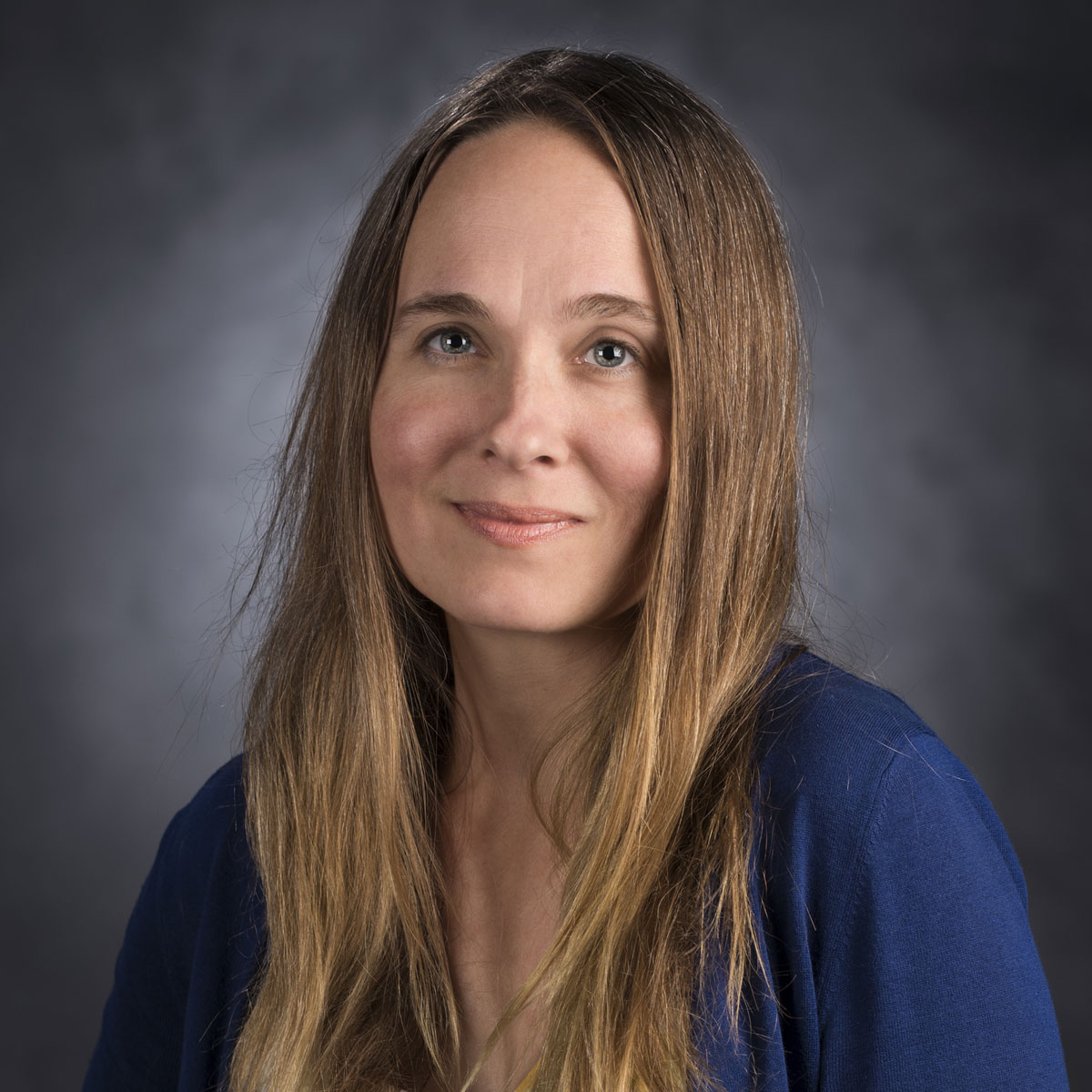 U of I Boise Center for Ecohydraulics faculty Ralph Budwig, Elowyn Yager and Daniele Tonina (pictures above), along with U of I Moscow faculty Eric Mittelstaedt and Erika Rader were awarded $241,902 grant from the National Science Foundation to purchase a Volumetric Velocimetry System, a cutting-edge measurement system that will help better understand natural phenomena at the surface of and within sediment beds in bodies of water.
The system can take thousands of velocity measurements in a volume of moving fluid, including air, water and other clear fluids, in an instant of time. Measurements are made optically, without the need of a probe that can disturb the flow being measured.
The device, installed in the Aquatic Imaging Flume on in the IWC, will be used to aid current research projects, including understanding the flow around sediment grains such as those in salmon egg nests.
---
IDL to Work with Idaho Army National Guard at Gowen Field National Guard Base
U of I Boise Integrated Design Lab was awarded a $12,000 contract to work with the Idaho Army National Guard (IDARNG) to increase the efficiency and resiliency of their facilities at the Gowen Field National Guard Base.
The IDL will work with the energy team for IDARNG to build upon their existing institutional knowledge in best-practices for energy-efficiency retrofits. The energy team is also looking to participate in the 50001 Ready Program, which will provide trainings on energy benchmarking and establishing a lasting strategic energy management plan. The IDL can serve as a supplemental in-person resource to assist the energy team to perform their own energy audits and monitoring. This project includes funding from Idaho Power, which is providing a 75% cost-share on this project. The IDL will train the IDARNG energy team on performing energy audits, processing building data and calculating efficiency improvements.
---
Study: ECHO Idaho Reaching Providers Across Diverse Geographic Regions
The Journal of Opioid Management accepted "Project ECHO Idaho: Evaluation of a Telehealth Program for Opioid and Addition Treatment in a Rural and Frontier State" submitted by the Project ECHO team. The goal of the study was to develop and evaluate a relevant and readily accessible post-professional opioid use disorder education program for a rural and frontier state. The study found that ECHO Idaho is successful at reaching providers across diverse geographic regions, overcoming barriers associated with attending advanced trainings or developing peer networks to improve patient care. Furthermore, the model can be used to develop educational content and delivery that participants believe is satisfactory, valuable and applicable to their profession and practice.
---
Telling Our Story
Governor Attends Parma Research and Extension Center Groundbreaking Ceremony
U of I Boise CEO Chandra Zenner Ford and CALS leadership welcomed Idaho Gov. Brad Little to the Parma Research and Extension Center to celebrate the success of efforts to create the Idaho Center for Plant and Soil Health.
The governor signed into law a funding bill passed overwhelmingly by the Idaho Legislature in mid-March to provide $3 million in state funding for renovations at the Parma R&E Center. That appropriation is matched with $3 million from agricultural industry contributions and $1 million from CALS to fund the work.
The new center will expand the sizeable impact CALS and U of I Extension efforts have in the region, said Chandra Zenner, who represented U of I President Scott Green at the event.
The college plans to complete design work and begin construction next year and complete the Parma renovations in 2023. Read more.
---
Eric LaBombarda Promoted to IT, Facilities Manager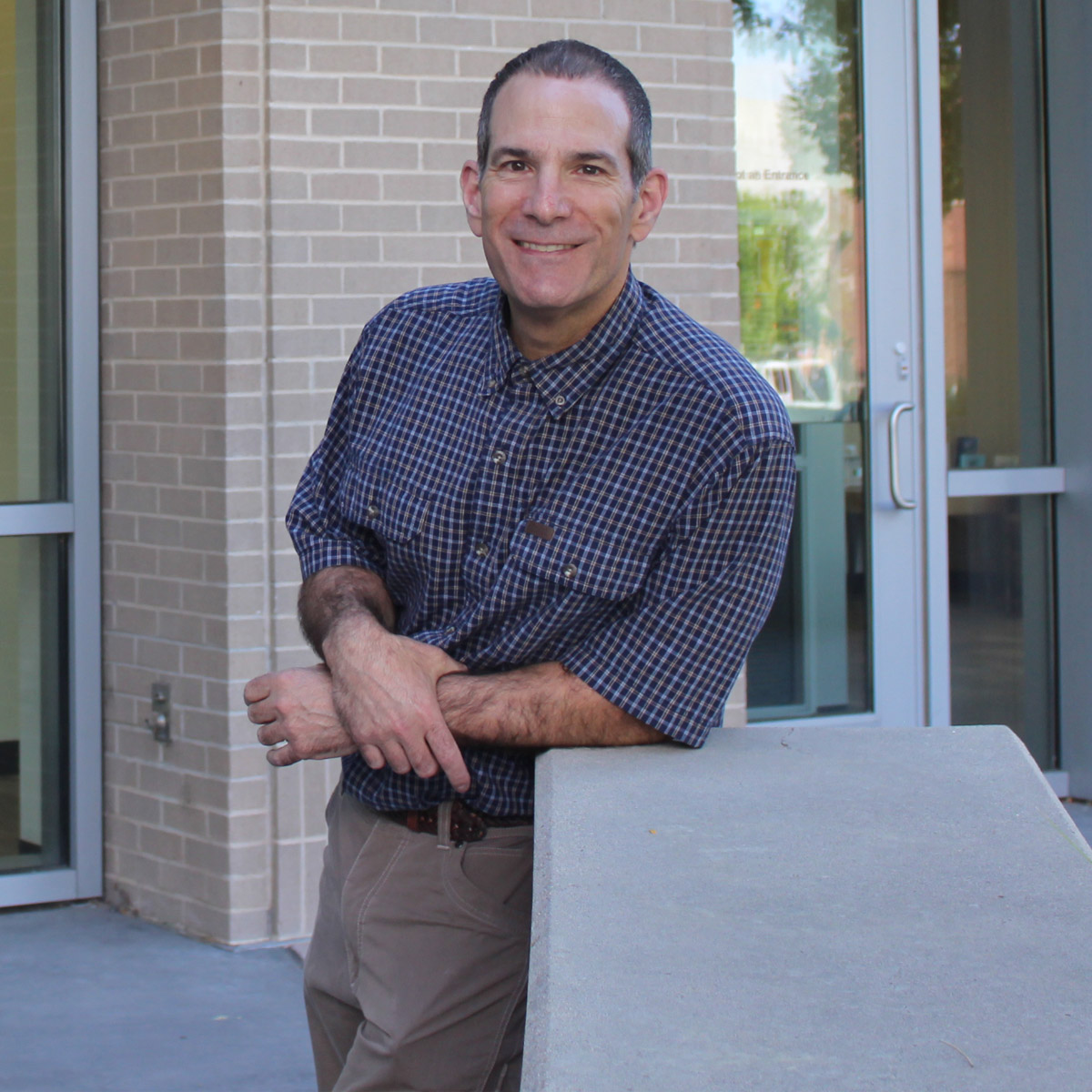 Eric LaBombarda manages IT and Facilities for U of I Boise at the Idaho Water Center and surrounding University of Idaho facilities. As Teresa Amos transitioned to a position with central IT, Eric now serves as the primary ITS liaison, technology service representative and provides facility operations support for the Idaho Water Center.
U of I Boise extended Stephanie Fox's part-time contract to address operations needs until December 2021. She will work closely with Eric to continue to hand off some of her duties.
If you have an IT related question or request, email boisehelp@uidaho.edu. For facilities questions or requests, email uibops@uidaho.edu.
---
TRIO Secures Five Years of Funding
The TRIO Educational Opportunity Center (EOC) has been serving Ada and Canyon counties for 20 years and has secured an additional five years of funding from the U.S Department of Education. EOC of Ada and Canyon County is funded to serve 1,000 participants annually at $273,793 per year and is sponsored by the University of Idaho.
EOC helps adult learners find their path to a college or career training program through services such as academic advising, career exploration, information on postsecondary education opportunities, student financial assistance and help in completing applications for college admissions. EOC offer services to a broad range of adult learners, including those who are limited English proficient, from groups that are traditionally underrepresented in postsecondary education, individuals with disabilities, homeless individuals, youth aging out of the foster care system and other disconnected students.
---
Three U of I Boise Staff Join U of I 2021 $1 Million Club
Samantha Perez Parrot, Clark Hyvonen and Mahmood Sheikh joined U of I 2021 $1 Million Club. The award was started by the university in 2020 to recognize development officers who raise at least $1M individually in a fiscal year. Sam and Clark were also 2020 awardees.
---
Maria Ortega Wins First-Place PR Award with U of I Story
Maria Ortega, U of I Boise marketing and communications manager, received the Idaho Press Club Award first place in the PR Category for her story "Whodunnit? Finding the Source of E. coli in Pocatello's Mink Creek" about the Rangeland Center's work. The Idaho Press Club is a statewide association of journalists from all media, journalism students and teachers, public relations professionals and retired journalists, which sponsors an annual contest to recognize the best work in Idaho. Read the award-wining story.
---
U of I Boise in the News
See our faculty, staff and programs mentioned and quoted in the Treasure Valley media this summer and learn about their new projects and research:
May-August 2021
*Some publications require subscription. We have PDF copies available upon request.
**If we missed your story, send a link to mortega@uidaho.edu.