September-October 2020 Boise Newsletter
From the Desk of Chandra Zenner Ford
Welcome home Vandals, and welcome to Fall 2020. No doubt we will always remember this time and hopefully some good memories are being made while we navigate this COVID-19 world. While the University of Idaho community has made many adjustments and pivots to accommodate the current environment amid the pandemic, it is my hope that the beginning of classes and a fall routine is a return to some semblance of normal. I have only been your CEO since July 1, but that already seems like a long time ago. I love being back and I am proud to work on behalf of President Scott Green as we work to ensure our post-pandemic world is one of optimism and prosperity for the university and our students.
On Monday, we announced the decision to start in-person and HyFlex classes at all of our U of I Boise facilities on Sept. 28. The Boise School District and Boise State University are offering some in-person classes, and we decided to be consistent with our community efforts. Please watch your email for updates and remain flexible and supportive of all our students, faculty and staff. This is our first time navigating COVID-19, and I hope it is our last.
The faculty and staff in the College of Law have done amazing work over the summer to accommodate the transfer of more than 100 students from Concordia to our law school, the largest-ever transfer for a Western law school. In addition, we have added College of Law faculty and staff to support the addition of sections and classes in support of this expanded capacity. More details are shared below in notes from the law school, but I want to especially thank Teresa Amos, Eric LaBombarda, Jenny Burdin and Donna Stolaroff for the amazing work they have done to support the law school expansion. Wendy Couture, Katie Ball and the entire College of Law team pulled off quite an impressive feat in such a short period of time.
In addition to the work on the fourth floor preparing for the law school, WWAMI has officially relocated to their newly remodeled space in Suite 462. You will still see some moving of furniture and hear construction, but it is all close to being wrapped up.
I want to thank Maria Ortega for the time she spends pulling all of the highlights and news together for us to share. It helps us connect as a community in this time of social distance. And, there is a lot of good news to share from every corner of U of I Boise and SW Idaho.
Finally, I thought I would share a reminder of the tremendous footprint University of Idaho has on this state and instill some Vandal pride. I invite you to watch A Year in Vandal Country and this short clip of the U of I Alma Mater. It will make your day.
Chandra
---
News and Announcements
Virtual Coffee Break with Boise CEO
The Coffee with Culture and Climate Committee will host a virtual coffee break with Chandra Zenner Ford, CEO of U of I Boise, 10-10:30 a.m. Thursday, Sept. 17, via Zoom.
Retirees Farewell
In June, we had the opportunity to share our farewells and best wishes — while socially distancing — with Stefanie Fox, MiChele Stefanic and Michelle Weitz, pictured from left to right. They had almost 100 years U of I experience among the three of them. We will certainly miss them, but wish them all the best.
Weekly Mail Pick up
Please remember to coordinate with your department and coworkers for weekly mail pick up at the Idaho Water Center. We have noticed some busy mailboxes on the first floor, so please make sure you are checking and distributing your department's mail at least once a week to allow for more incoming mail.
Facilities Cleaning Procedures
American Cleaning Services, which cleans the IWC building, has helped draft response plans, enhanced disinfection protocols and shared with us how to be prepared for students returning to classes. Based on their research, they are now including the use of a biostatic agent called PreventX for their "disinfect and protect" program. The product allows for surfaces to remain safe in between routine cleaning.
College of Education, Health and Human Sciences News
U of I Boise Faculty Leads Research on COVID-19's Impact on Learning
Researchers from across the country led by the University of Idaho are conducting research on the impact of the COVID-19 pandemic on hands-on, contextual learning and instruction, which is an important part of Career and Technical Education (CTE). An online survey was developed, and CTE educators from throughout the country, including Idaho, have been invited to participate. Over 4,100 responses have been received from CTE secondary and post-secondary teachers, with at least one response from each state. U of I Boise's John Cannon and Carol Billing are leading the research group, and Allen Kitchel is also part of the team. U of I is leading the group, which includes CTE researchers from Oklahoma State University, Illinois State University, Pittsburg State University (Kansas), The Ohio State University, North Carolina State University, North Dakota State University and Bloomsburg University of Pennsylvania.
Rangeland Center News
Virtual fall Forum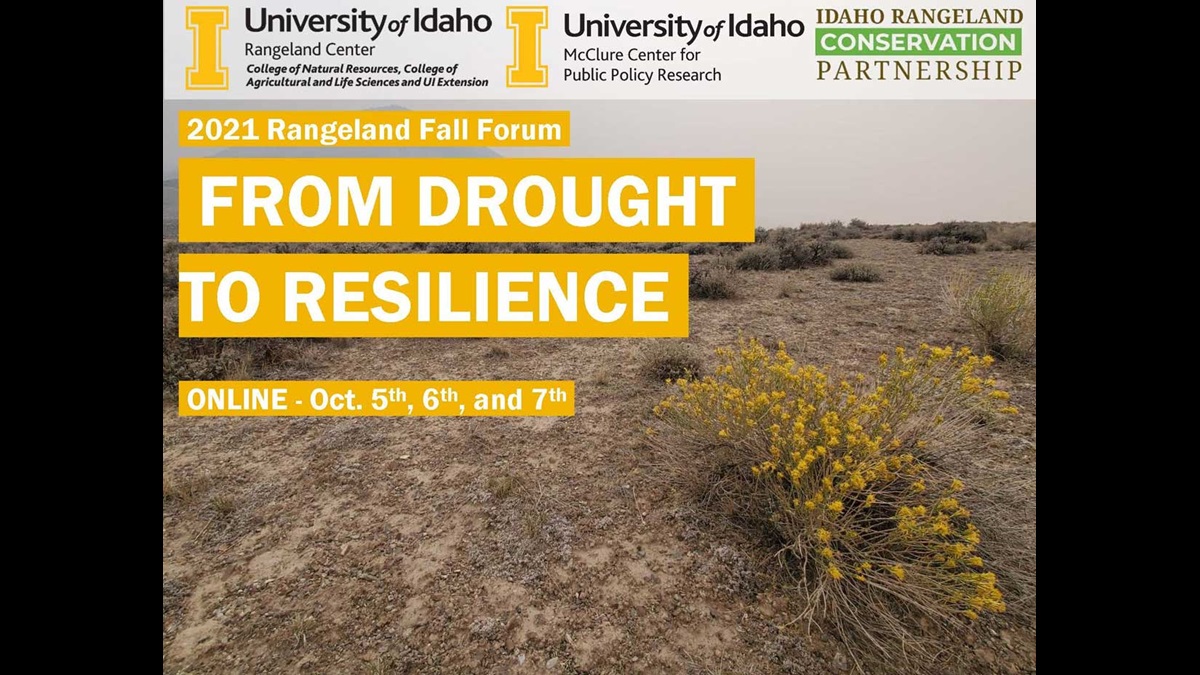 "Review — Reimagine — Reposition" is the theme of the VIRTUAL 2020 Rangeland Fall Forum on Oct. 1-2. The U of I Rangeland Center will collaborate with the U of I McClure Center for Public Policy Research and the Society for Range Management (SRM) Idaho Chapter to foster reflection, discussion, and innovation. This event will bring together researchers, land managers, and producers to consider how to conserve and restore rangelands. Learn more and register online.
College of Agricultural and Life Sciences News
IDrone Class offered Via Zoom this Fall
Jae Ryu will offer his popular iDrone class to 6-12 grade students via Zoom on Saturday, Oct. 10. Through the virtual meeting platform, students will learn to build and fly drones, program with code and practice the basics of flying a drone.
College of Law News
Increasing the Size of the Family
In late June — as we were busy figuring out how to run a law school in a pandemic — we received the news that Concordia Law School in Boise would be closing. With the support of all of the faculty, as well as the president and provost, U of I's College of Law immediately offered to accept as many Concordia students as wanted to join. Ultimately, 105 transfer students joined the Vandal Family.
Associate Deans Katie Ball and Kristi Running worked overtime to review applications and determine which classes and credits would be needed to meet graduation requirements — there was also an incredible amount of work from staff, including Renee Harrison, Diana DeJesus, Rebekah Cude, Haley Myers and Sande Schlueter.
Associate Deans Wendy Couture and David Pimentel contributed their personal time and expertise to hire and welcome eight new faculty and 21 adjunct faculty. The faculty, whose bios you can find on the college's Faculty webpage, include Brenda Bauges, Eric Boos, McKay Cunningham, Jason Dominguez, Jason Dykstra, Shasta Kilminster-Hadley, Jodi Nafzger and Tenielle Fordyce-Ruff — many of them joined us from Concordia. We also welcome a larger than normal cohort of adjunct faculty, including Cathy Mabbutt, Colleen Harrington, Judge David Manweiler, David Metcalf, Edith Pacillo, Erin Tomlin, Ford Elsaesser, Judge Jonathan Medema, Judge Joseph Meier, Josh Hurwit, Marci Smith, Marie Kellner, Mark Manweiler, Mark Monson, Mike Gilmore, Mike Pattison, Judge Nancy Baskin, Justice Robyn Brody, Susan Wilson, Judge Terry Myers, Judge Theodore Tollefson and Alex Hodson.
Associate Dean Couture also worked out in just a month how we could nearly double the size of our Boise student population. She received significant assistance from U of I Boise staff at the Idaho Water Center and added a third location, complete with classrooms, student study space and faculty offices.
McClure Center News
McClure Legislative Scholars Program
The McClure Center continues its partnership with the University of Idaho Department of Politics and Philosophy — launching year three of the McClure Legislative Research Scholars program. This year, U of I Faculty Advisor Markie McBrayer and the McClure Center are guiding four U of I undergraduate students in conducting nonpartisan research for Idaho legislators, which will culminate in a presentation to Idaho lawmakers. Students Jacey Bacon (Lewiston – senior, political science and public relations), Hailee Gabbard (Kent, Washington – junior, political science and English), Niklas Kleinworth (Coeur d'Alene – senior, political science and pre-health professions studies) and Elizabeth Marshall (Sandpoint – senior, political science) will take on the topics of criminal justice reform, investing in education, rural healthcare adaptations to COVID-19 and access to education.
Martin-McClure Ambassador Program
Rising seniors from the University of Idaho Martin Institute International Studies program, Nicholas Schofield and Danielle Coleman, spent this summer researching and creating two distinct applied learning projects. Coleman partnered with the Wassmuth Center to research an ongoing project focused on furthering the education of young women in Gorongosa National Park in Mozambique. Schofield spent the summer researching to update the 2016 "Idaho at a Glance: Refugees in Idaho" report. His update on that publication is scheduled to become available late fall or early winter.
Idaho Science and Technology Policy Fellowship (ISTPF)
The ISTPF, a collaboration among Boise State University, Idaho State University and the University of Idaho, with the McClure Center serving as the lead partner, is a nonpartisan program that connects science with policy by fostering a network of science, social science and engineering leaders who understand government and policymaking and are prepared to develop and implement solutions to address societal challenges. ISTPF orientation, open to faculty, postdoctoral fellows and advanced graduate and professional students at the three universities, as well as CAES affiliates, was held Aug. 31-Sept. 3. Monthly professional development seminars and the call for the second class of fellows will be announced on the ISTPF website.
Governor's Salmon Workgroup
The McClure Center continues to serve as facilitator for the Governor's Salmon Workgroup. This diverse set of stakeholders is collaboratively developing policy recommendations for Governor Brad Little to assist him as he shapes Idaho's policy on salmon and steelhead recovery. Workgroup meetings, which are open to the public, will be held Wednesday, Sept. 30, Tuesday, Oct. 27, Thursday, Nov. 12, and Wednesday, Dec. 2. Learn more on the Governor's Office of Species Conservation website.
Idaho WWAMI News
The Idaho WWAMI office began moving and relocating to the fourth floor, suite 462, on Sept. 1. Everyone is welcome to visit the new space and say — a socially distanced — hello anytime.
Idaho WWAMI is a partnership with the University of Washington School of Medicine and the states of Washington, Wyoming, Alaska, Montana and Idaho, allowing 40 Idaho medical students to complete their first and second year of medical training at the University of Idaho. Medical students may complete their Clinical Phase of medical education in Idaho, Seattle, Washington, or across the five-state WWAMI region. Over 50% of WWAMI graduates return to Idaho to practice medicine in communities around the state.
TechHelp News
The TechHelp food processing team has been helping essential Idaho manufacturers throughout the COVID-19 pandemic. Catherine Cantley and Janna Hamlett of TechHelp and the University of Idaho kicked off a series of important courses with a free webinar on Lockout Tagout procedures. Some of the offerings include free webinars. CARES Act Funding is available to offset the cost of paid courses for Idaho manufacturers. Other courses this semester include: Applied Pathogen Environmental Monitoring Program; Applied Quality Management Fundamentals; Practical Sensory Programs for Factories and Quality Managers; Meet Your Idaho Food Regulators; and Hazard Analysis Critical Control Points.
---
Kudos
Kudos to Denise Engebrecht, who is the new Boise Staff Council representative.
---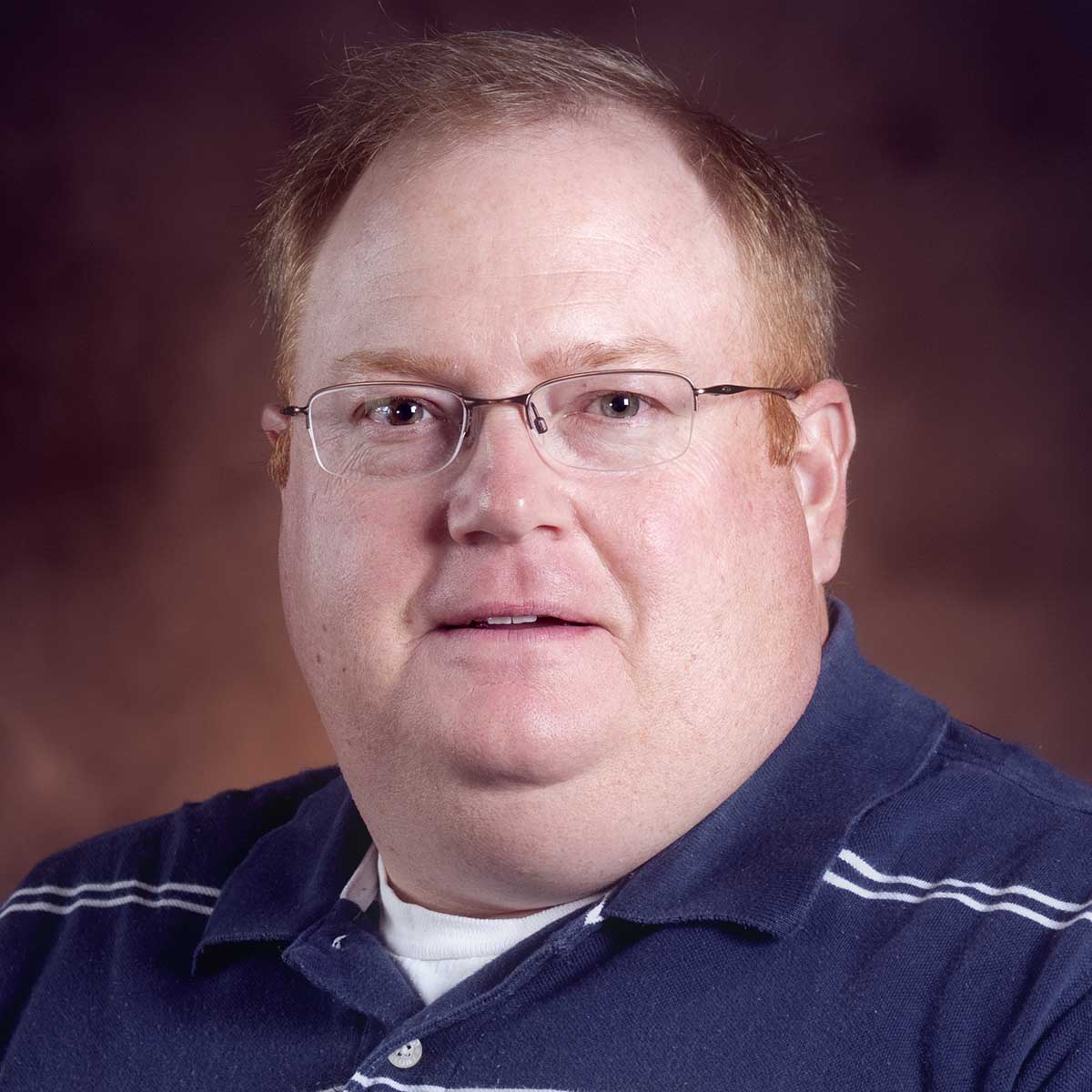 Congratulations to John Cannon, associate professor in Education and CTE program coordinator, who was awarded the CTE Teacher Educator of the Year Award from the Career and Technical Educators of Idaho. John was nominated by Idaho's secondary and post-secondary Career and Technical educators from throughout the state.
---
University of Idaho Boise College of Law student Allison Olson spent her summer as a legal extern for the McClure Center and Governor's Office of Species Conservation. This fall, she will continue in a pro bono capacity. Her main area of focus is supporting the Governor's Salmon Workgroup.
---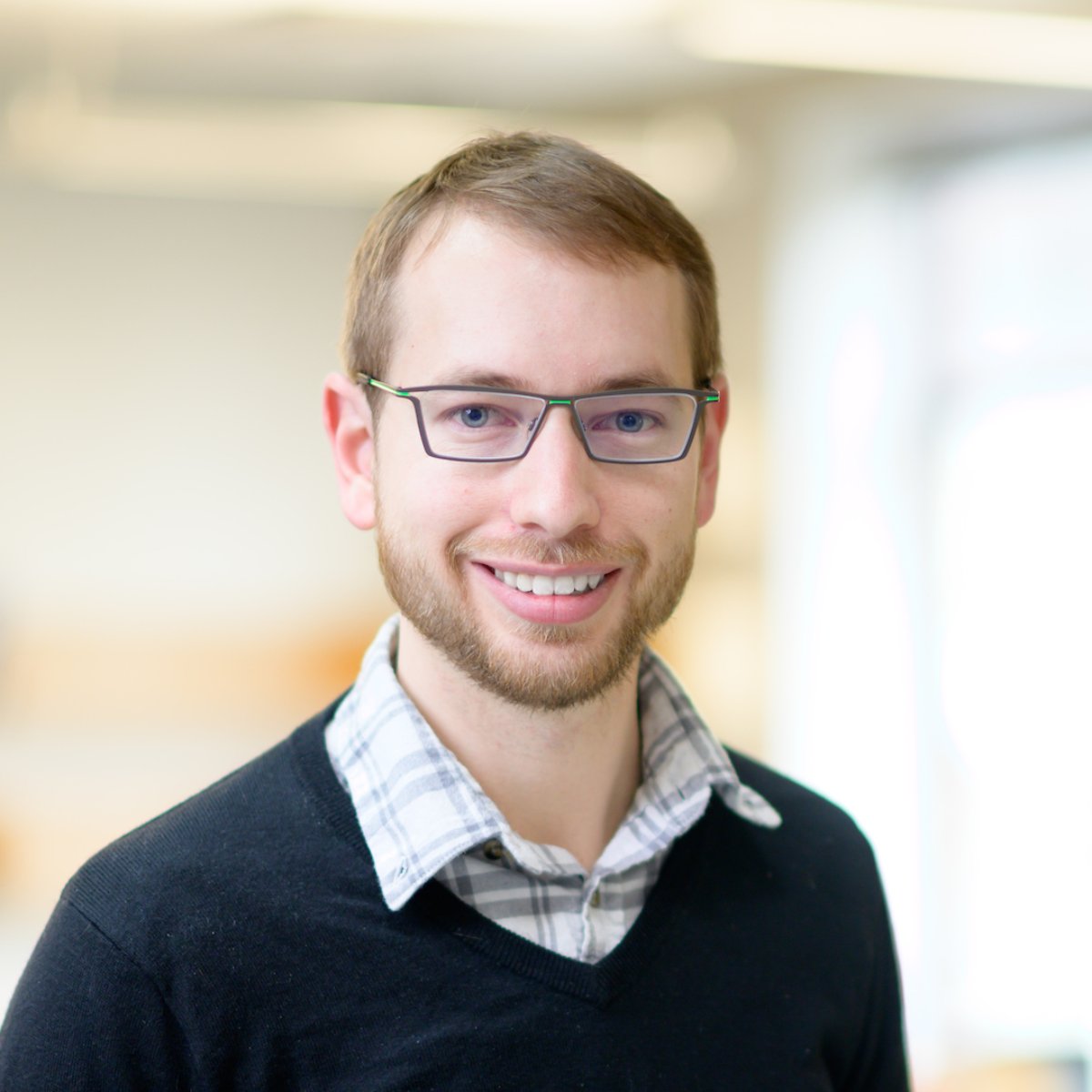 Kudos to Damon Woods, at the IDL, for receiving a $31,115 M.J. Murdoch Charitable Trust grant for his project, "A Holistic Climate Control System Using Infrared Cameras." People know intuitively that they will feel chilly sitting next to a cold window and will feel warm at a sunny desk, but traditional thermostats do not account for these variations in surface temperature — they only measure air temperature. The grant will help support the design of a new type of thermostat that can incorporate surface temperatures into a building's climate control system by using a miniature infrared camera. This infrared thermostat predicts occupant comfort levels and combines several sensors into one package for improved building controls. Congratulations!
---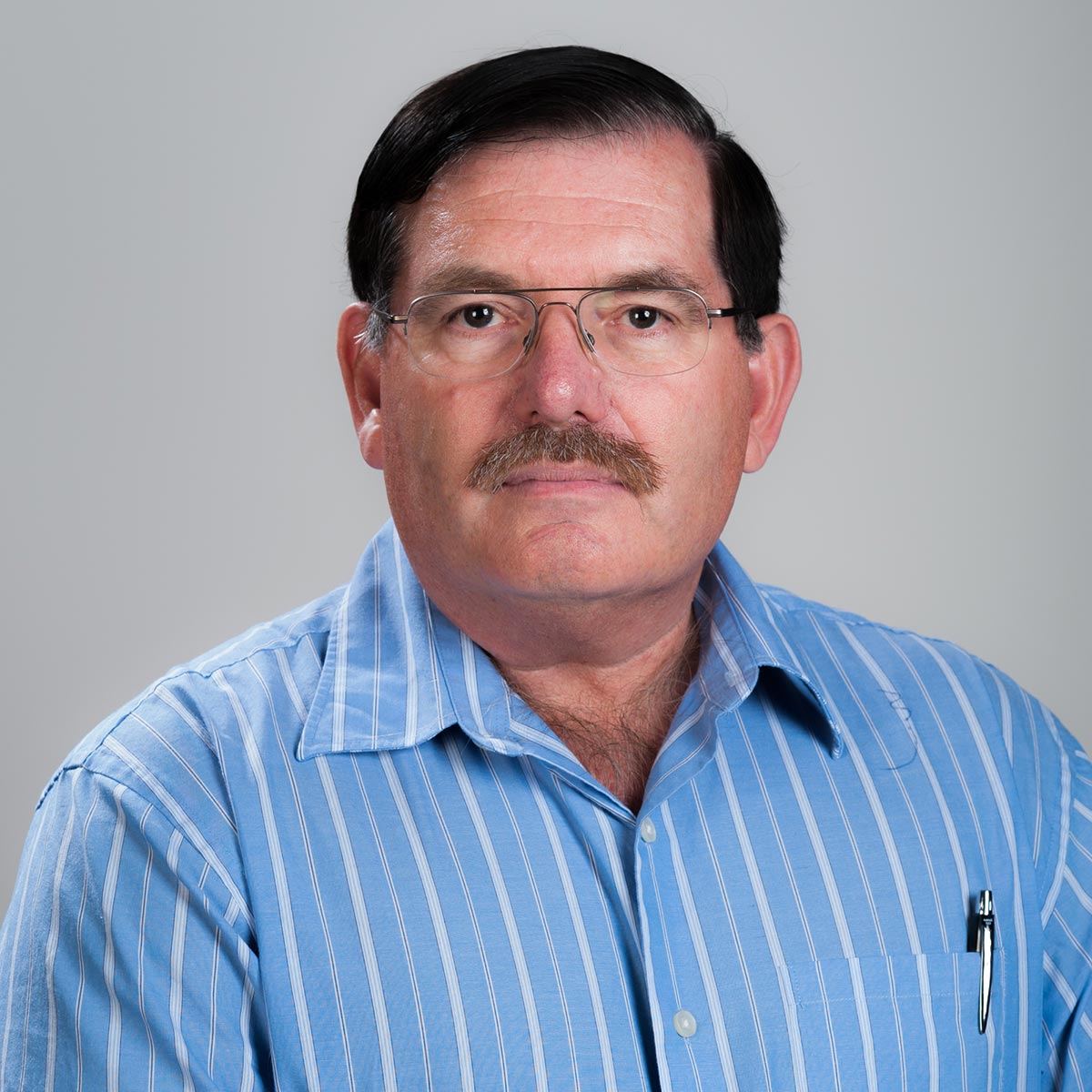 Congratulations to Bob Mahler, who celebrated his 40 year anniversary as a University of Idaho faculty member this August. His first day of work at the University of Idaho was August 4, 1980. Mahler is a professor of soil, water and environmental sciences in the Department of Soil and Water Systems. In his career he has held appointments in teaching, research and extension and has taught more than 16,000 students in his career at U of I.
He has published more than 130 research and 310 extension papers in his career here at the University of Idaho. After serving on campus at Moscow for 37 years his appointment was relocated to the Idaho Water Center in Boise. He is currently working on two research projects: determining actions voluntarily taken by the public to proactively address soil and water resource issues, and evaluating the impact of rapid urbanization in southwestern Idaho on water and agricultural productivity and resources.
---
Kudos to all U of I students who made it to this year's Dean's List. We are especially proud of our U of I Boise students. To make the Dean's List, students must achieve a 3.5 semester GPA while being enrolled in at least 12 credits. U of I Boise students were:
Ashley B. Summers, Art and Architecture
Beau M. Piirto, Art and Architecture
Connor T. Reakes, Art and Architecture
Danielle H. Payne, Agricultural and Life Sciences
Hailie K. Kuttler, Agricultural and Life Sciences
Haley D. Smith, Agricultural and Life Sciences
Nathan A. Bushard, Education, Health and Human Sciences
Taylor N. Dunne, Agricultural and Life Sciences
---
U of I Boise in the News
See our faculty, staff and programs mentioned and quoted in the Treasure Valley media this summer and learn about their new projects and research:
June-August
*Some publications require subscription. We have PDF copies available upon request.
**If we missed your story, send a link to mortega@uidaho.edu.