May-June 2021 Boise Newsletter
From the Desk of Chandra Zenner Ford
Happy spring, everyone.
It's that time of year again when we celebrate our amazing students in Southwest Idaho.
They've worked hard during unprecedented and challenging times, and we're excited to celebrate their accomplishments in addition to honoring the faculty who mentored them and the families who supported their journey. We are looking forward to a Boise in-person Commencement Ceremony on Tuesday, May 18, at the Botanical Garden and feeling hopeful about a fall that gets us back to business as usual.
We have changed the format and organized this newsletter around President Scott Green's three focus areas of student success, research and telling our story. Unsurprisingly, we are fortunate to have students who are making us proud and accomplishing big things this spring. We also continue to focus on research with impact. And, the future of research in SW Idaho looks very bright with the final funding secured for the new Parma Research and Extension Center scheduled to break ground the Spring of 2022.
Plus, we compiled a list of the many stories appearing in the media this spring focused on SW Idaho and our footprint in the community.
As we take a moment to celebrate our spring successes, we are also looking to the summer. COVID-19 protocols in Boise will not change drastically for the summer. The Healthy Vandal Pledge will remain our guiding document, although no one will be asked to sign it again as we did for the spring. Events and field camps must follow university pandemic protocols. Mandatory COVID-19 testing of students will not be conducted in Boise. There are several locations around the Treasure Valley where you can get vaccinated if you choose to do so. All employees who have not already returned to their pre-COVID-19 workspace and without ongoing approved flexplace agreements or ADA accommodations are expected to return to work in person at their university-provided workspace by Thursday, July 1. More details about flexplace and accommodations will be sent out soon.
Finally, we look forward to welcoming Provost and Executive Vice President Torrey Lawrence for his first visit to the Idaho Water Center since being named to his new position. He and President Green will be here for commencement. We hope our faculty community will join us for a meet and greet with Lawrence on May 18.
Your work is so important as we continue to serve the SW Idaho community and economy.
We look forward to expanding our footprint and developing new partnerships to meet workforce needs, provide training and solve problems through research. President Green, Provost Lawrence, Vice President for Research Christopher Nomura and I have participated in summits with industry leaders over the past few months to discuss how we can serve the business community. It's up to us to keep up with the workforce needs going forward. More to come on this in the future.
Speaking of the future, if you have ideas for information or features you'd like to see included in the newsletters, let me or Maria Ortega know at chandra@uidaho.edu and mortega@uidaho.edu respectively.
Our next newsletter is scheduled to be shared again as the fall semester starts; as we get closer to that date, look for emails from my office inviting you to our August 25 'Student Welcome Back' picnic. I wish you all a wonderful summer and look forward to a fall full of optimism.
Go Vandals!
Chandra
---
Student Success
Reggie Mace
U of I Boise master's of architecture student Reggie Mace has been awarded a place within the Summer Residency at T Space, a program established by internationally acclaimed architect, Steven Holl. Each year, five residents are selected on a competitive basis for the Steven Myron Holl Foundation/'T' Space Summer Architectural Residency in Rhinebeck, New York.
The 25-day intensive studio challenges participants to think and design critically. Residents enjoy theoretical and experimental freedom as they design a site-specific project unique to their program. The program includes design critiques, pin-ups, lectures and conversations with invited professionals, as well as field trips in Dutchess County to destinations of acclaimed architectural and artistic interest. Of the residents selected for the program, some will be awarded grants, which waive tuition fees.
---
Olivia Harman
Olivia Harman, U of I Boise's master's of landscape architecture student, has built her fire-wise master's thesis at the new Bernardine Park located near Quinn's pond. Olivia approached the City of Boise with her project and was offered the opportunity to design a fire-wise landscape demonstration garden. The garden, which was planted by Vandal volunteers this month, will have educational signage provided by Idaho Firewise to teach the community how to protect their homes and properties from fire through affordable landscaping choices.
---
College of Art and Architecture HAUS Team
University of Idaho students did very well at the virtual 2021 Idaho Entrepreneur Challenge taking home over $31,000. U of I Boise students were represented under the manufactured goods by College of Art and Architecture HAUS team and won second place. See all track winners.
---
Sierra Brantz
Sierra Brantz, a senior majoring in environmental science (biological) and international studies (global development), with a minor in pre-health professions studies, has been named the 2021 Water Policy Intern.
The Idaho Water Resources Research Institute (IWWRI) and the McClure Center launched the Water Policy Internship in 2019 as an opportunity for U of I undergraduates to explore scientific and public policy research related to water resources management.
---
McClure Center
This summer, the McClure Center will welcome three Martin-McClure Ambassadors to Boise: Stella Davidson, from Boise, junior, international studies and public relations major; Natalie Mesplay, from Boise, junior, international studies and history double major; and Matty Murphy, from Boise, sophomore, history and international studies double major.
The Martin-McClure Ambassadorship was created through a partnership between the University of Idaho Martin Institute and the McClure Center. International Studies undergraduates are provided research awards to explore topics at the intersection of international affairs and public policy. This summer research program takes place in Boise and offers students an opportunity to better understand local and international relationships throughout the world.
Stella Davidson
"I am proud fifth generation Idahoan from Boise. This is my third year at the University of Idaho, and I am majoring in international studies and public relations with a minor political science. Following graduation in May 2022, I intend to spend time in Boise preparing for my next steps. I am interested in continuing my education at law school or a graduate studies program focused on public policy. Whichever route I choose, my career will involve advocacy and putting my skills to use to create real change in our communities. While my plans to study abroad in Lyon, France were interrupted by the coronavirus pandemic, I look forward to opportunities to travel extensively in the future!"
Natalie Mesplay
"I am from Boise, currently double majoring in international studies and history at the University of Idaho. Because of COVID, I shifted my study abroad plans from spring to fall 2021. I look forward to my semester in South Korea. After graduation in May 2022, I would like to work abroad as a teacher, for an international organization or with an NGO."
Matty Murphy
"I am a sophomore at the University of Idaho, studying history and international studies double major with a minor in French. Following high school in Boise, I studied in Belgium for year as a Rotary exchange student. Presently, I am looking into a number of opportunities to study Arabic in North Africa or perhaps the Middle East. Among the many activities I am involved with on campus, I host a weekly radio show with student run KUOI 89.3 FM. In my spare time, I like to read magazines like The New Yorker, The Atlantic and The Economist."
---
Niklas Kleinworth
2020-2021 McClure Legislative Research Scholar Niklas Kleinworth will intern with U.S. Senator Jim Risch this fall in Washington D.C. Niklas is a senior with political science and pre-health professional majors graduating in summer 2021.
---
Amanda Douglass and Jared Smith
U of I Boise and the McClure Center thank and say farewell to two research assistants. Amanda Douglass, U of I College of Law 3L, and Jared Smith College of Law 2L, spent part of fall and spring semesters researching statutory requirements as part of the U.S. Department of Education grant to study early childhood care and education (ECCE) in Idaho. Thank you for all of your hard work!
---
Graduate and Professional Student Association
Graduate and Professional Student Association (GPSA) provides funding to graduate students to help support needs such as travel and fees for conferences or competitions related to their education. This applies to in-person and virtual events. Contact Donna Stolaroff at dstolaroff@uidaho.edu or Elana Salzman at esalzman@uidaho.edu for more information or to apply. In April, the Boise GPSA committee put together care packages for graduate students as an encouragement to get through studying for finals and to let them know they were thought of. These packages were happily received and a welcomed treat to our hard-working graduate students.
---
Research
Idaho Center for Plant and Soil Health
Congratulations to the College of Agricultural and Life Sciences team on completing the campaign for the new Idaho Center for Plant and Soil Health facility at the Parma Research and Extension Center. Kudos to Boise-based CALS staff members Brent Olmstead who was part of the team securing $3 million from the state and Samantha Parrott who led the CALS advancement group who raised $3 million in private donations. The facility is currently in the design phase with a ground-breaking planned in spring 2022. The success of the project was due to the great work being done at the station by faculty members Essie Fallahi, Mike Thornton, Olga Walsh, Saad Hafez, James Woodhall and Justin Clements.
This new facility will support the agricultural community with research that supports healthier crops. The team at Parma already has a long history of impact so the future looks bright for our colleagues at the Parma Research and Extension Center.
---
Ralph Budwig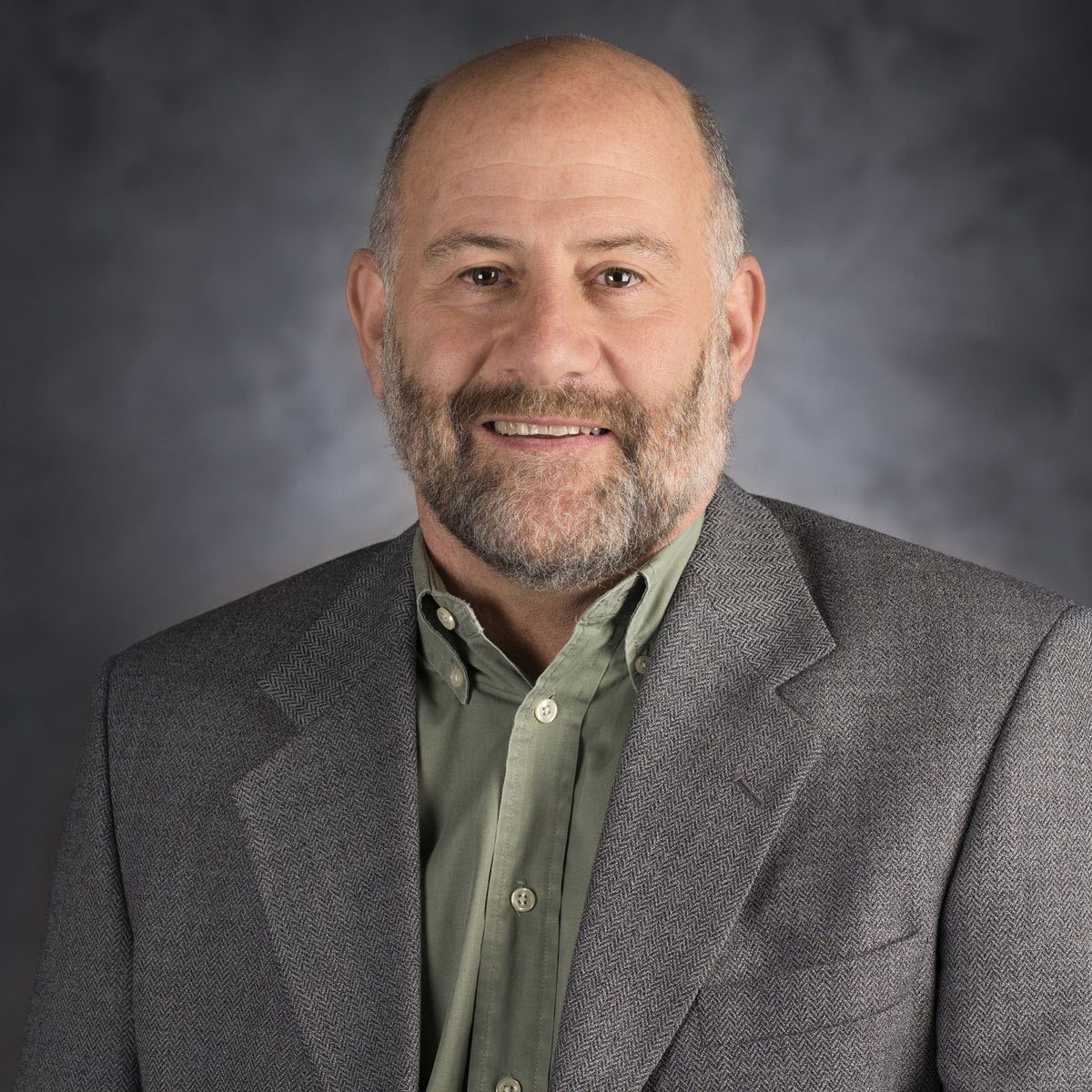 Ralph Budwig has been named the new director of the Center for Ecohydraulics Research (CER). CER is a level II research entity in the college dedicated to studying links between physical processes and aquatic ecosystems. He replaces Elowyn Yager who most recently led the center. Ralph has been at the UI since 1986 and previously served as Chair of the Mechanical Engineering department and Director of the Stream Lab, so he is no stranger to administrative roles.
---
Daniele Tonina
CER's Daniele Tonina has been promoted to full professor at the College of Engineering and has been awarded the U of I Post-Doctoral Mentoring Award for Excellence. Congratulations to Daniele on his remarkable work with Alessandra Marzadri, Rohan Benjankar, Jaime Goode, and Jeff Reeder over his time at CER. Read more about the award criteria.
---
Idaho Drone League (iDrone) Program
The Idaho Drone League (iDrone) Program led by Jae Ryu, associate professor at Soil and Water Systems, CALS, is hosting two educators through Idaho STEM Action Center's Summer Externship Program. Diane Terhune is an online elementary teacher in Boise with bachelor's and master's degrees in education and Hannah Ziegler is currently teaching high school science and math in Twin Falls. Both will help Jae improve drone online curriculum to benefit many Idaho Youth for future STEM workforce. The last U of I iDrone was held online in April 2-3. Learn more about the iDrone program.
---
Damon Woods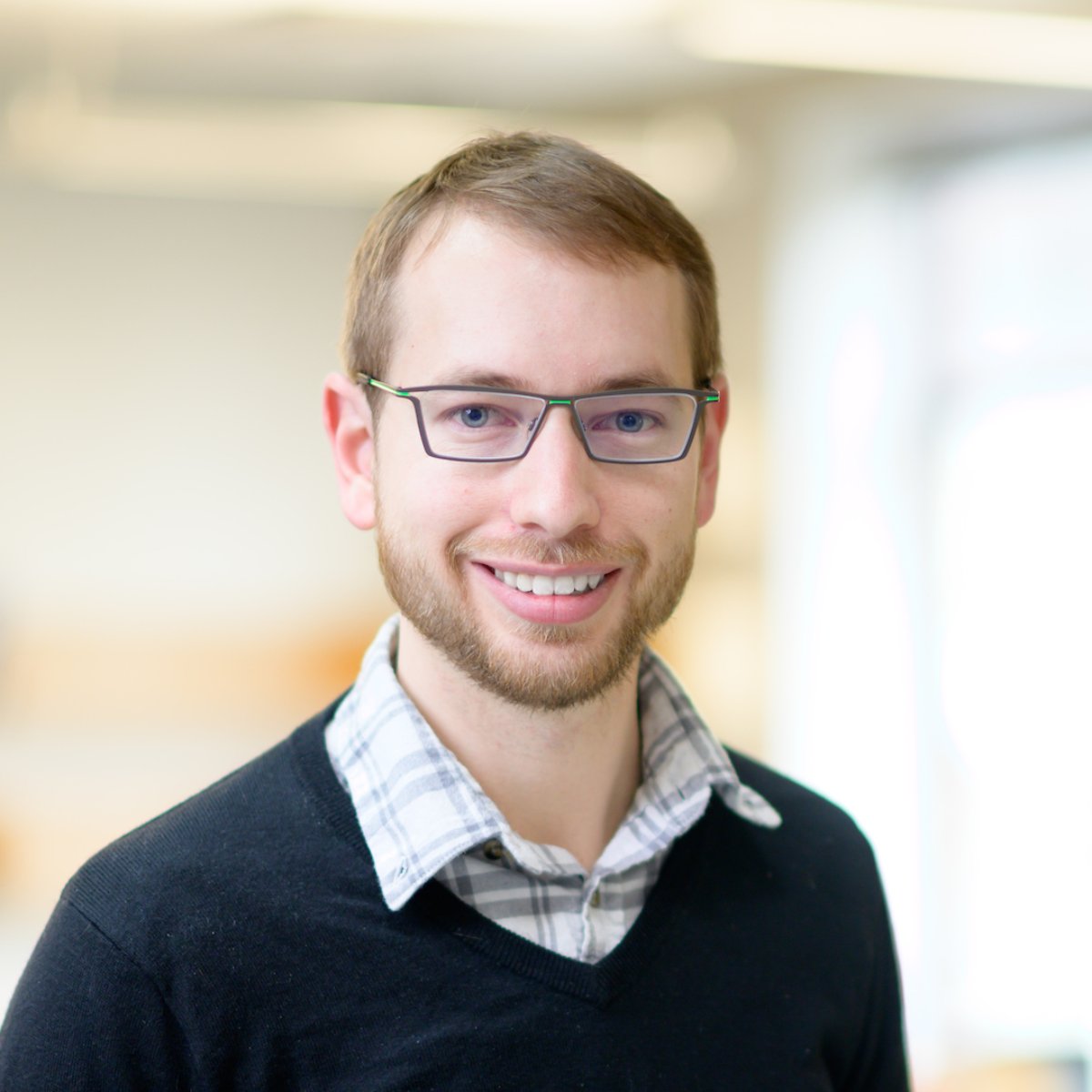 Damon Woods, interim director, Integrated Design Lab and assistant professor was accepted to the Center for Advanced Energy Studies (CAES) summer visiting faculty program, which includes $10k of salary or student time to collaborate with researchers at INL.
Damon has also been appointed as co-lead of the CAES Innovative Energy Systems Working Group along with BSU and INL faculty. The goal of the working group is to collaborate on new research ideas and proposals in emerging energy technologies.
---
ECHO Idaho
ECHO Idaho is extending the reach of substance use disorder education through a whole new medium: the podcast. Something for the Pain is a podcast made to help educate Idahoans about opioid and substance use disorders in communities across the state. Using archived recordings from past ECHO sessions, supplemented with interviews with Valley County subject matter experts, Something for the Pain brings you up-to-date information on the best practices and resources available for responding to those in need. Listen to the podcast.
---
Telling Our Story
Transportation Options
University of Idaho Boise and Valley Regional Transit are partnering through City Go to provide transportation options for our faculty, staff and students. Watch this video and learn more!
---
Vandal Day of Service
Thank you to all Vandal volunteers during Vandal Day of Service. A total of 15 volunteers joined us at Quinn's Pond to plant over 600 plants in two gardens. One of the gardens, in the image, was designed by U of I Boise master's of landscape architecture student Olivia Harman. Another 15 volunteers met at Rotary Pond Park to clean up trash.
---
TRiO
TRIO Educational Opportunity Center advisor and community outreach coordinator Holly Kimbrell is a founding member of the Idaho Veterans Chamber of Commerce and serves on their Education Core team. The newly-formed chamber held its first workshop on April 21 to discuss education benefits and paying for college with our veteran community.
Part of the mission of the EOC is to be a resource of choice for education information and assistance in our region.
---
Heidi Maimer
Victory Middle School 8th grade class visited the CER led by U of I alumna and teacher Heidi Maimer, who teaches Aquatic Ecology. In 2019, Maimer participated in a pilot program created by the Idaho Workforce Development Council and STEM Action Center, both under the office of Gov. Brad Little. The program launched a teacher externship to better connect education to careers, with a stipend paid to the teacher by the STEM Action Center. Maimer, a middle school science teacher from Vallivue Middle School, spent five weeks (200 hours) working with researchers in the U of I Boise Stream Lab, who provided training and mentoring about water research. She has been bringing her class to visit the Flume at the Idaho Water Center every year since!
---
U of I Boise in the News
See our faculty, staff and programs mentioned and quoted in the Treasure Valley media this spring and learn about their new projects and research:
March-April 2021
*Some publications require subscription. We have PDF copies available upon request.
**If we missed your story, send a link to mortega@uidaho.edu.