Service Learning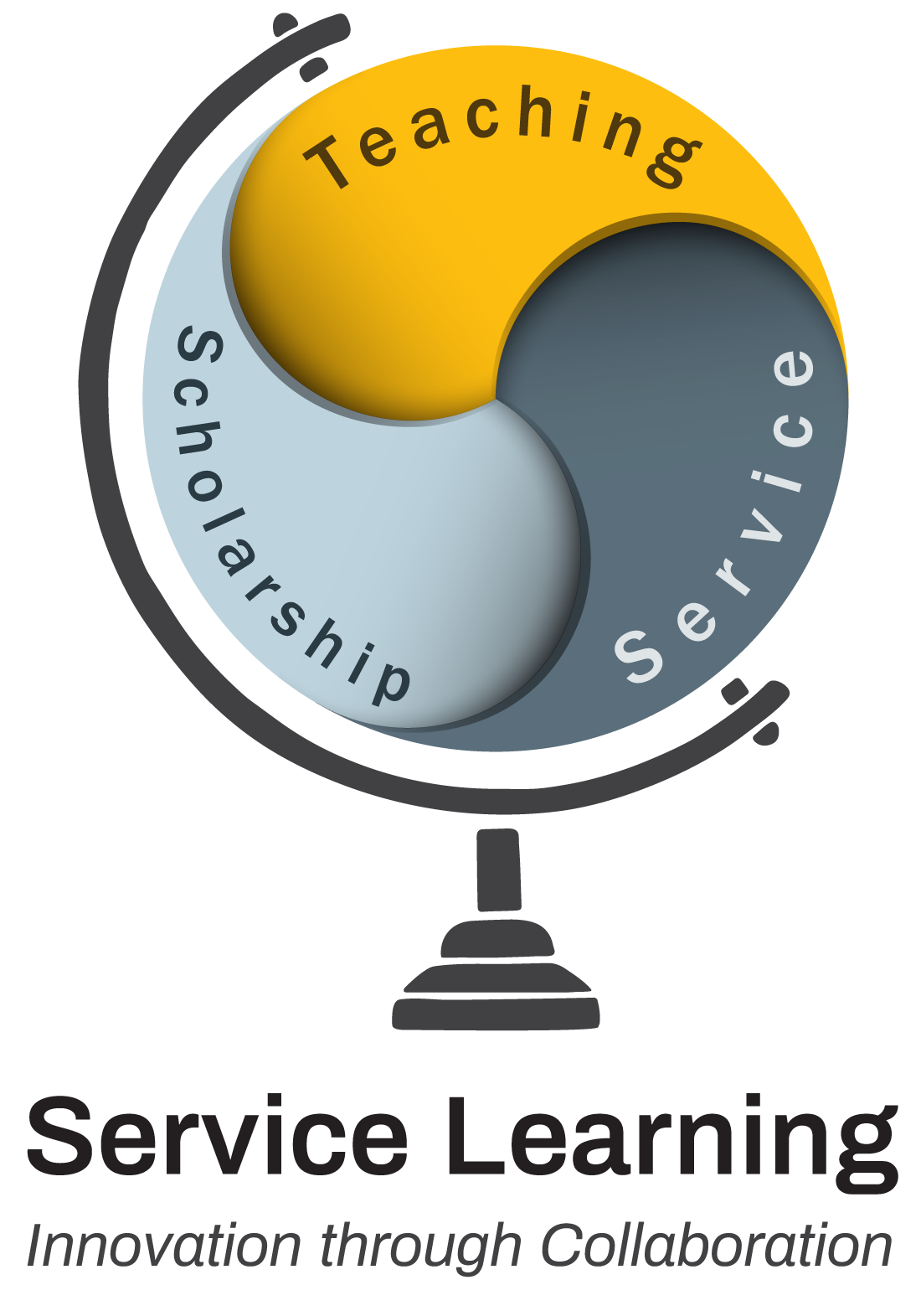 What is Service-Learning?
At the University of Idaho, service learning is more than a teaching strategy that integrates course content with community service; it is the cornerstone of our institutional mission to engage learning, scholarship, and service locally, regionally, nationally, and globally. Our program fosters deeply enriching learning experiences that facilitate a mutually beneficial exchange of knowledge and resources among a diverse array of community partners.
Consistent with the New England Resource Center for Higher Education's (NERCHE) standard, we couple "...university knowledge and resources with those of the public and private sectors to enrich scholarship, research, and creative activity; enhance curriculum, teaching and learning; prepare educated, engaged citizens; strengthen democratic values and civic responsibility; address critical societal issues; and contribute to the public good." Our mission is to provide "outreach that inspires innovation" and we do this by designing opportunities for University of Idaho students and faculty to engage in meaningful and sustainable local-to-global service learning experiences that advance knowledge, enrich learning, and improve the lives of our citizens.
To learn more about what service-learning is, click on the following links to find the service-learning information that is most appropriate for you: Students, Faculty, or Community Partners.
Go to our Resources page for more information about service-learning topics and components. Find journal sources, academic literature, and links to useful websites there.
The Service Learning Center
The Service Learning Center at the University of Idaho is housed within the Center for Excellence in Teaching and Learning. Collectively, our offices promote service learning as an integral aspect of education and foster university engagement within the larger community locally, regionally, nationally, and globally. We provide resources, opportunities, and support to students, student organizations, and faculty to establish or maintain fruitful, sustainable, and mutually beneficial partnerships that advance the public good through teaching, research, and service. We advocate a local-to-global identity, with programming that supports academic civic engagement, community engagement, and global service learning.
Services

In-person training and professional development workshops
Course-specific support
Tracking of service-learning courses, activities, and hours
Expert consultation on the design, execution, and assessment of significant service learning experiences
Cultivating mutually beneficial relationships with community partners, locally, nationally and globally
Research and scholarship: support for Engaged Scholarship and the Scholarship of Engagement

Service Learning Forms, Materials, Documents
---
Upcoming Events
April 7, 2018 9 am - 12 pm
Saturday of Service is an important service day that connects around 500 student volunteers with community organizations in need of assistance.
Free food and free shirts for the first 200 volunteers to arrive on April 7.
Pitman International Ballroom
2018 Service Learning Campus-Community Forum
Building Bridges
Join us May 15 to learn more about community engagement and service learning on the Palouse. This mini-conference is an opportunity for Univ of Id and WSU faculty, staff and community partners to come together for collaboration. Jointly sponsored by WSU Center for Civic Engagement, UI Center for Volunteerism, UI Center for Service Learning, and UI Center for Excellence in Teaching and Learning.
Tue, May 15, 8:30 am - 1 pm
Vandal Ballroom
Register for the 2018 Service Learning Campus-Community Forum >