Current Department of Theatre Arts Season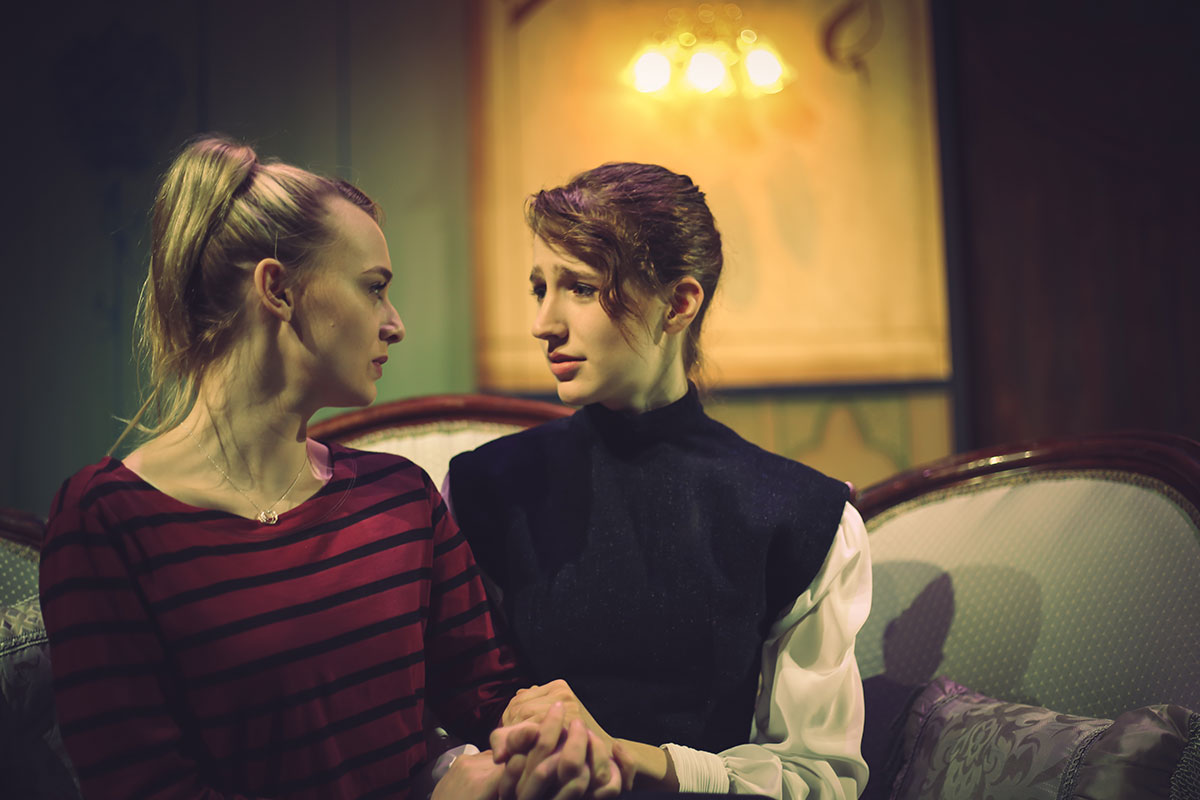 MACBETH - FREE SUMMER DRAMA CAMP PERFORMANCE
9 a.m. | July 28 | Sneak Peek at the Moscow Farmer's Market
4 p.m. | July 28 | East City Park Stage, 904 East 1st Street, Moscow
Young thespians between 7 and 16 years of age present "Macbeth" by William Shakespeare, adapted by Maggie Matteson. FREE. The production is the culmination of a three-week summer drama camp.
FALL SEASON AUDITIONS
OPEN TO ALL

10 a.m. to 2 p.m. on Saturday, August 18

Hartung The

ater, 625 Stadium Drive, Moscow
Prepare

2

one-minute monologues

:

One contemporary

One Shakespeare

Sing 30 bars of a song (you may accompany yourself)


Bring resume & headshot

Select a three-minute slot on "Sign Up Genius" (LINK COMING SOON)

Callbacks on Sunday, August 19

2018-2019 SEASON
A KIND OF ALASKA | BY HAROLD PINTER | DIRECTED BY RICKY KIMBALL
Sept. 13-23 | Arena Theater
Pinter is considered one of the most influential playwrights of this century, his "Alaska" was inspired by Dr. Oliver Sack's accounts of patients awakening from decades-long comas. "Alaska" follows Deborah as she wakes up from a 29-year sleep, greeted by her doctor and sister who have been long awaiting this moment.

THE OPEN HAND | WRITTEN & DIRECTED BY ROBERT CAISLEY
October 12-21 | Forge Theater
Are you a generous person? "The Open Hand" is a meditation on the nature of generosity. Allison does not accept gifts. Not even on her birthday. Not even from her fiancé. So when she finds herself without her wallet and unable to pay the tab for an expensive lunch with a friend, it is with great reluctance that she accepts the generosity of a total stranger.

A MIDWINTER NIGHT'S DREAM | ADAPTED & DIRECTED BY STEPHEN JOHN

November 30-Dec. 9 | Hartung Theater
Enjoy a holiday interpretation of Shakespeare's classic tale about the mystery, magic and transformative power of love. Appropriate for all ages; bring the family!

THE GIFT OF THE MAGI | BY O. HENRY | DIRECTED BY KELLY QUINNETT

November 30-Dec. 9 | Forge Theater
A bittersweet love story of a young couple unable to afford presents for each other on their first Christmas together. Each makes a sacrifice to provide a gift for the other. A beautiful, sympathetic and warmly human dramatic musical adaptation of the classic O. Henry story.

UP CHIMACUM CREEK | BY BEN GONZALES
January 30-Feb. 3 | Forge Theater
"Up Chimacum Creek" is a coming of age story about life, love and loss in the Pacific Northwest. As young Willie Almeida and his friends return from a fishing trip, they witness an event that has a powerful and lasting impression on all of them. The play chronicles this life changing moment that is as surprising as it is shocking.

PRESENT LAUGHTER | BY NOEL COWARD
March 1-10 | Hartung Theater
In this light-hearted comedy classic, a self-obsessed actor in the midst of a mid-life crisis juggles a fawning ingénue, a crazed playwright, his ex-wife, and the personal lives of his eccentric friends.

THE THREE KEYS OF CAPTAIN HELLFIRE | BY ARI BURNS | SHANTIES BY SHANDEEN
April 19-27 | Hartung
Wilhelmina Dowdy has a secret. Seven years ago she was Captain Hellfire of the pirate ship, the Early Revenge. A sudden tempest shipwrecked her and her crew, along with their stolen loot. Dowdy protected the treasure and waited. Now her crew returns, older, but not much wiser to finally divvy up the booty. A comedy for the whole family.