2017-18 Department of Theatre Arts Season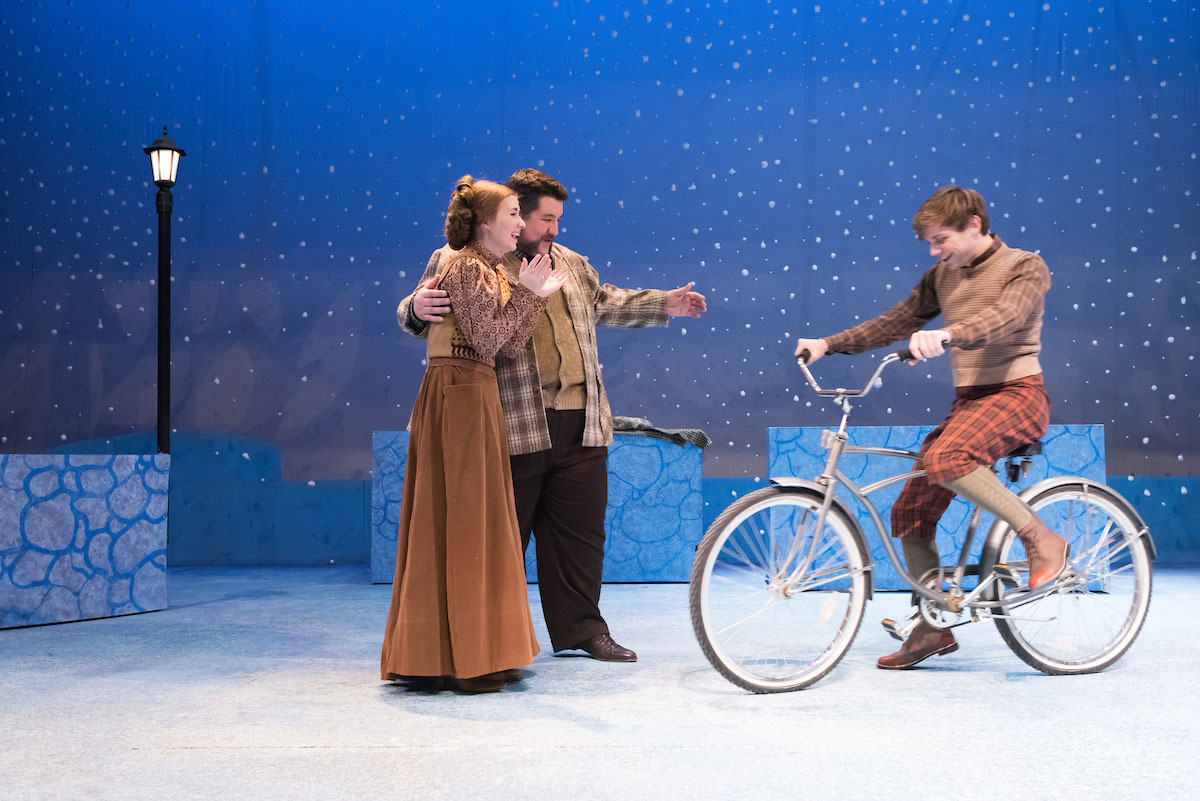 Spring Season Auditions:
"The Last Mother in the House of Chavis" by Robert Macke, directed by Lindsay Mammone
"True West" by Sam Shepard, directed by Stephen John
"The Children's Hour" by Lillian Hellman, directed by Shea King
Saturday, Jan. 13

10 a.m. to 2 p.m.

Hartung Theater, 625 Stadium Drive, Moscow

Prepare a one-minute monologue

Bring resume and headshot

Select a three-minute slot at http://www.signupgenius.com/go/20f0d4aabad22a46-spring


NOTE: Director Stephen John strongly encourages auditioners to read "True West" before auditioning. Scripts are available in the office and the library.

NOTE: Last Mother performance dates: Jan. 31, Feb, 1, 2, 3*, 4


NOTE: True West performance dates: March 30, 31, April 1, 5, 6, 7* 8

NOTE: The Children's Hour performance dates: April 20, 21* 26, 27** 28*

*= two shows on this date at 2 p.m. and 7:30 p.m.

**=two shows on this date at 10 a.m. and 7:30 p.m.
The Last Mother in the House of Chavis
By Robert Macke, MFA candidate | Directed by Lindsay Mammone, MFA candidate

A father learns that his estranged son will appear in a reality show... for drag queens.
The Forge | Performance dates: Jan. 31, Feb. 1, 2, 3*, 4 (*two shows on Feb. 3)
True West
by Sam Shepard | Directed by Stephen John, MFA candidate
Sibling rivalry takes center stage in this examination of family conflict that was a finalist for the Pulitzer Prize for Drama in 1983. New York magazine described Sam Shepard as "the greatest American playwright of his generation," and "True West" shows why Shepard's reputation is well-deserved.
The Forge | Performance dates: March 30, 31, April 1, 5, 6, 7*, 8 (*two shows on April 7)
The Children's Hour
By Lillian Hellman | Directed by Shea King, MFA candidate
An American drama set in an all-girls boarding school run by two women. To avoid being sent back to school, a student tells her grandmother that the two headmistresses are having an affair. The accusation proceeds to destroy the women's careers, relationships and lives.
Hartung Theater | Performance dates: April 20, 21*, 26, 27**, 28* (*two shows on Ap. 21 & 28) (**two shows including special school matinee at 10 a.m.)