CLASS Notes, May 9, 2017
Dear Colleagues,
This year has been a momentous year for the University of Idaho. We have engaged in several big processes to help move us forward. Among them is redesigning our system of employee compensation for staff and for faculty. As a result of that work, which involved many people including several from our college, we are on the cusp of a new, and I think much better, system of market-based compensation for staff. This year, the University of Idaho will begin to implement that system. As such, the university has centrally funded staff raises from 2 percent to 5 percent. Raises above 2 percent funded centrally are service-based market adjustments for eligible classified and exempt staff. In addition, for those staff members who only receive the base 2 percent raise, CLASS will fund another 1 percent so that all staff members in CLASS will receive at least a 3 percent raise next year. In summary, for staff, raises for FY18 will range from 3-5 percent.
The system for market-based compensation for faculty is not as far along in the planning and implementation process. UI administration is providing faculty a 2 percent raise. I have reallocated permanent salary dollars in the college to enhance that raise by .25 percent across the board for faculty. The 2.25 percent raise across the board for faculty (2 percent coming centrally and .25 percent coming from the college) is what we can afford through reallocation of permanent salary dollars. The University of Idaho plans to implement its new market-based compensation system for faculty in the following fiscal year (FY19).
Finally, a few words about eligibility and the CEC in general.
Eligibility of raises for both faculty and staff are as follows: Merit‐based increases are available for employees with an initial hire date on or before Jan. 9, 2017 who have a current performance evaluation of at least "Satisfactory/Meets Expectations" as required by State of Idaho Division of Financial Management guidance. Staff (classified and exempt) otherwise eligible and hired after Jan. 9 but before April 1, 2017 may receive a market rate adjustment if they are below their minimum market rate as determined by Human Resources. Staff hired on or after April 1, 2017 are not eligible for salary increases. Temporary help (TH) and employees on performance‐related probation are not eligible for a merit increase.
CEC: The institution will have access to a CEC pool equivalent to 3 percent of General Education salaries. This is an average figure and does not mean every meritorious employee will receive a 3 percent raise.
— Andy
Announcements
UI Students, Employees Get Free Access to New York Times Online
It's not too good to be true! It's a real freebie for every UI student and employee for just being a Vandal who likes to read. In partnership with Associated Students University of Idaho (ASUI), the UI Library is offering all UI students, faculty and staff full online access to the New York Times for absolutely no cost to users. Once created, a New York Times account subscription is active for one year and can be renewed each year as long as your uidaho email address is active. For step-by-step instructions on how to activate your free subscription, go to the UI Library website at http://libguides.uidaho.edu/nytimes.
Meeuf Publishes New Books
Russell Meeuf, Associate Professor in the School of Journalism and Mass Media, published two new books this spring on popular culture and film history. Meeuf's book Rebellious Bodies: Stardom, Citizenship, and the New Body Politics (University of Texas Press) uses contemporary film and television stars to explore the boundaries of cultural citizenship in the U.S. He also edited Projecting the World: Representing the "Foreign" in Classical Hollywood (Wayne State University Press) with Anna Cooper of the University of Arizona, a collection that demonstrates how Hollywood films in the 30s, 40s, and 50s engaged with the geopolitics of the mid-20th century.
Kathy Aiken Retires from History
After 33 years of working at the University of Idaho, Katherine Aiken (1972 UI history major) will retire on June 30. Aiken was the first woman to receive tenure in the Department of History, where she has served as faculty since 1984, receiving promotion to professor in 2000. She was also the first female dean of the College of Letters, Arts & Social Sciences, serving from 2006-2013. Aiken served as Provost and Executive Vice President from 2013-2015. During her years at the UI, Aiken received fifteen teaching awards including the University of Idaho Award for Teaching Excellence, the Athena Woman of the Year Award and the Virginia Woolf Distinguished Service Award. Kathy's commitment to a lifetime of service to her alma mater is unmatched. Her retirement will allow her to spend more time with her husband Joe, her children Rebecca and Christopher, and her two grandchildren. Please take a moment to wish Kathy well in her retirement.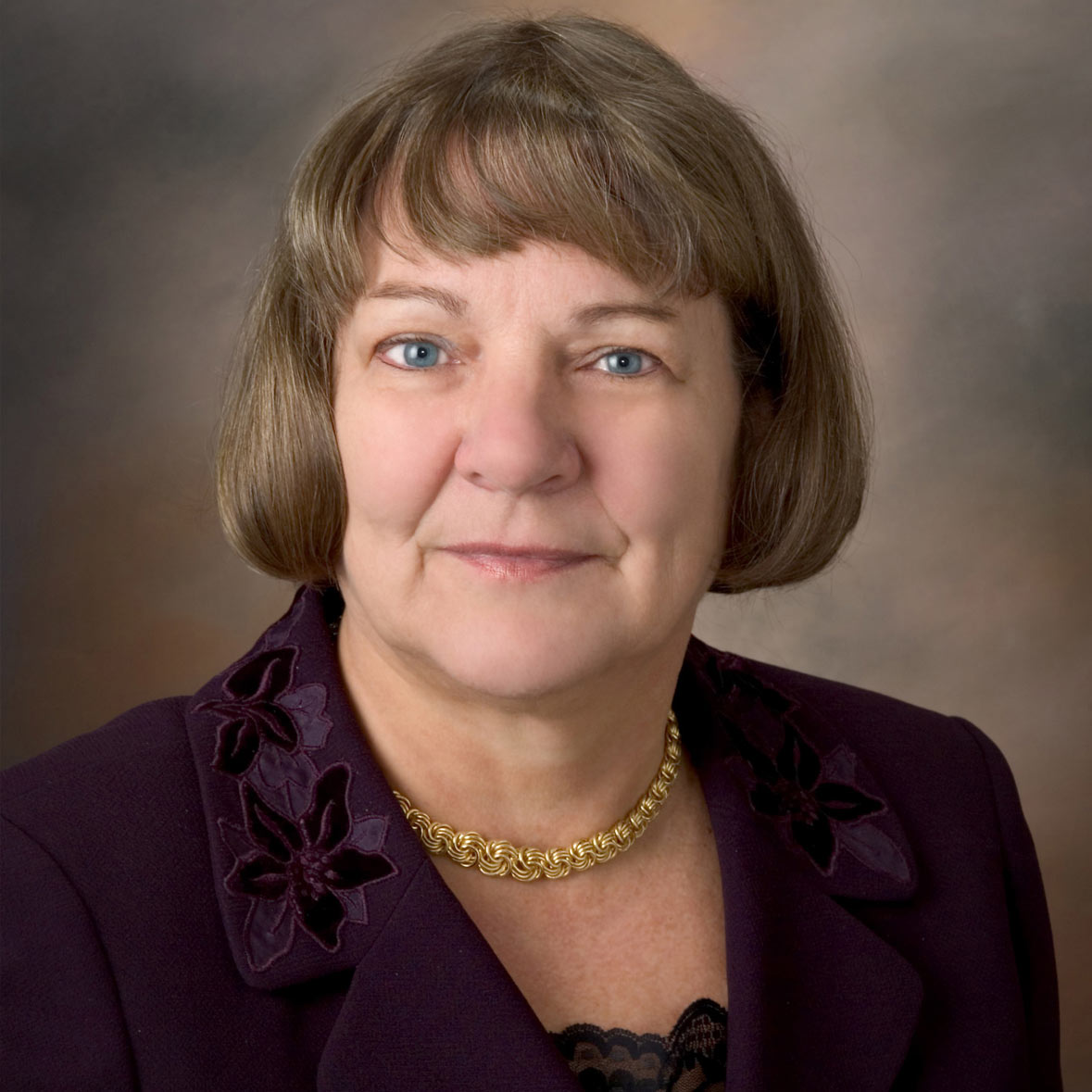 DuPree Retires from ACMS
Mary DuPree, professor emerita of music history and musicology and founder of the Auditorium Chamber Music Series (ACMS), has retired as director of the series after a successful thirty year tenure. ACMS began in 1986 and soon expanded to a four-concert series. Currently the series offers five concerts each season, featuring some of the world's best chamber musicians who also provide educational outreach events for local music students, including an annual Young Person's Concert and the Palouse Chamber Music Workshop.
What Mary has accomplished through the series and for the university is truly remarkable. The ACMS board extends their most heartfelt gratitude for the service and leadership Mary has offered.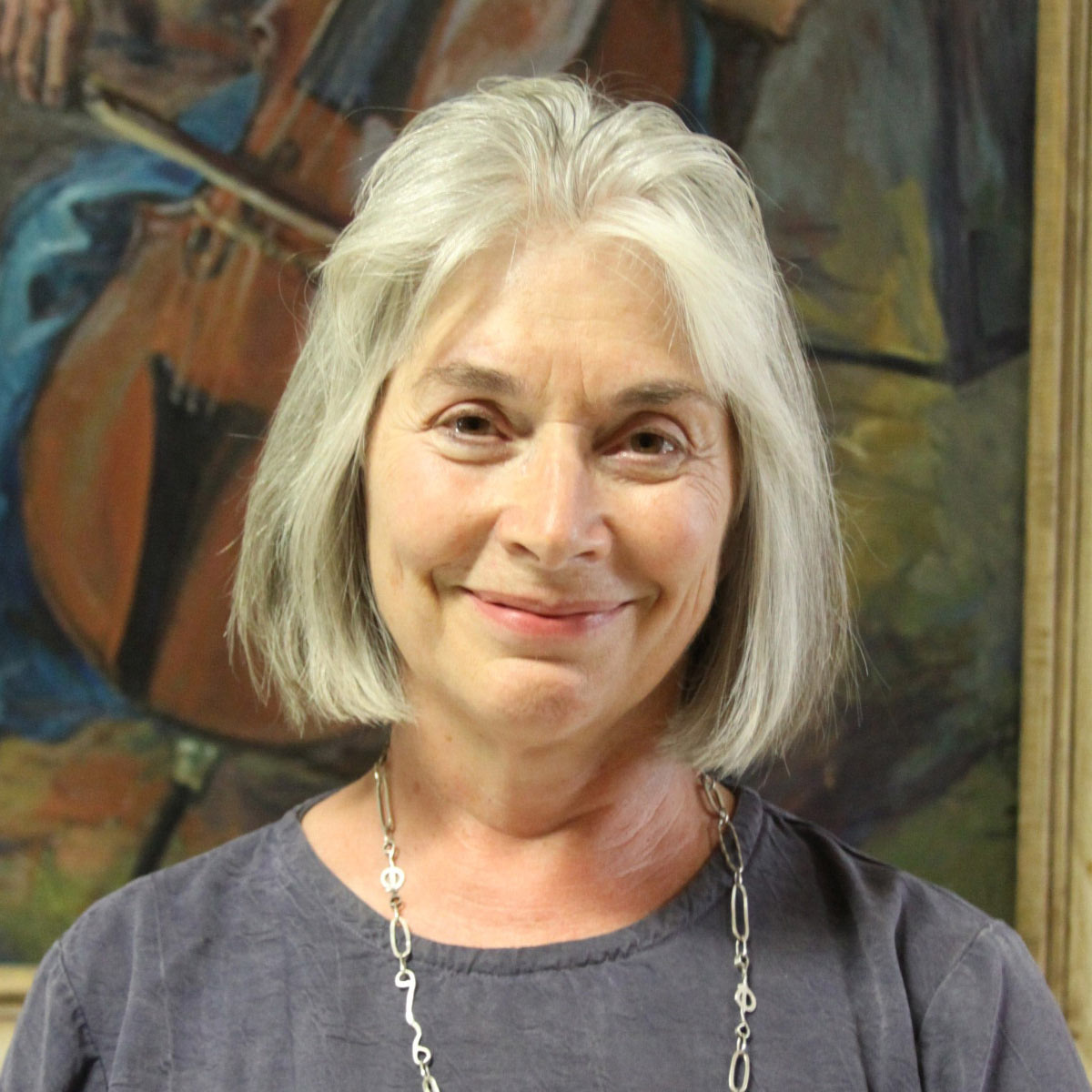 Secrist Retires from JAMM
Mark Secrist has dedicated himself to helping students prepare for careers in advertising over the past 30 years, maintaining a rich network JAMM alumni in the region and nation. One student said he 'opened my eyes' to the opportunities in advertising; another said he was a 'great teacher.' He was praised for his patience, caring and helpful teaching, and students felt comfortable in classroom discussion. Mark recently celebrated his retirement with former students and the current Advertising Competition Team.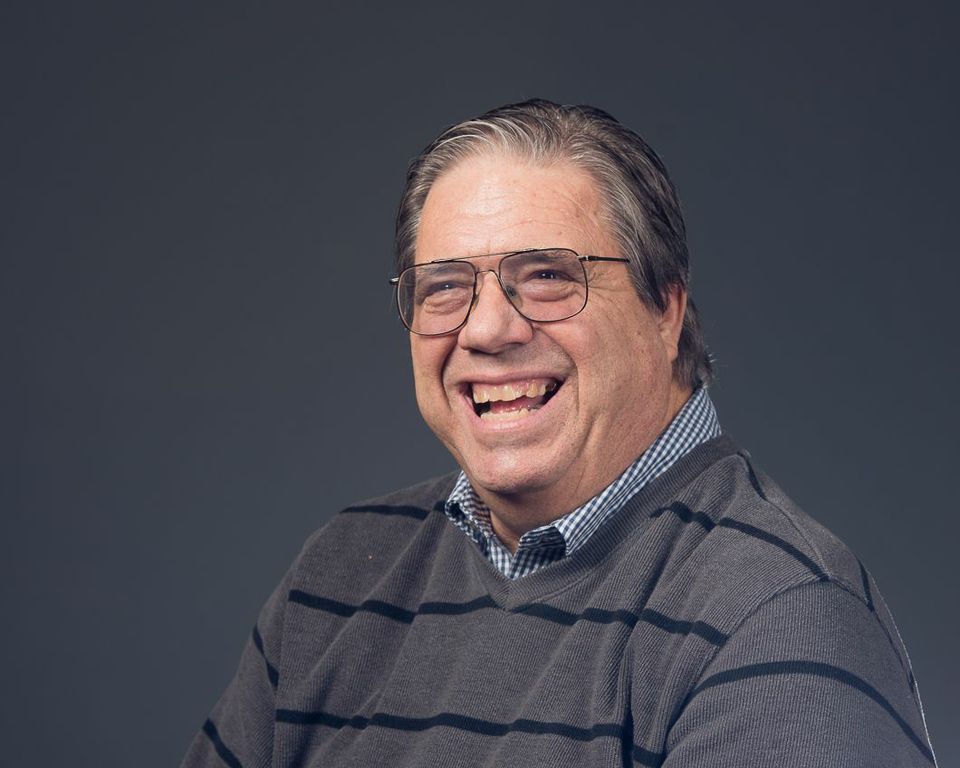 JAMM's Ad Team Places Second in District Competition
The University of Idaho Advertising Team placed second in the American Advertising Federation's District XI Student Advertising Competition April 21 in Portland. "The students deserve all the credit for our success — they never wavered throughout the entire process," said UI team advisor Justin Barnes, assistant professor in the School of Journalism and Mass Media (JAMM). Read the full story.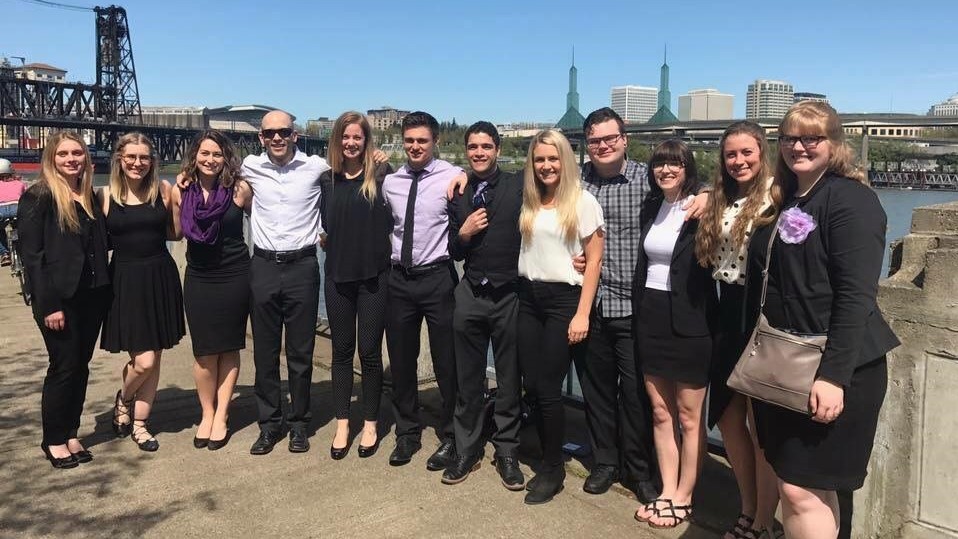 CLASS Faculty Awarded Half of 2017's Seed Grants
Six College of Letters, Arts and Social Sciences faculty members received 2017 Seed Grants from the Office of Research and Economic Development. The Seed Grant Program aims to promote research, outreach and creative activities in all branches of learning, and to support early career faculty members as they establish their scholarly programs. Seed Grant awards range from $9,000 to $12,000. Congratulations to our faculty on receiving funding for the following projects:
Social Media, Marching and Activism: The Women's March as a Case Study of Fourth-Wave Feminism: Katie Blevins, assistant professor in the School of Journalism and Mass Media. Blevins will investigate the role of Facebook and Twitter in the January 2017 women's marches, part of a larger project to understand the connections between social media, feminism and activism.
Latino New Converts to Islam and Spaniard New Converts to Islam: A Comparative Study: Marta Boris Tarré, assistant professor in the Department of Modern Languages and Cultures. Boris Tarré will document factors that influence the conversion to Islam of Latinos living in the United States and Spaniards living in Spain, and examine how individuals' experiences reshape and restructure their identities as Latino or Spaniard Muslims.
Understanding Climate Change Skepticism in the Pacific Northwest: Kristin Haltinner, Department of Sociology and Anthropology. Haltinner will collect interview data and conduct content analysis on online discussion forums to understand how people who are skeptical of climate change rationalize and develop their skepticism despite scientific consensus on the topic.
Desire and Degeneration in 19th Century Argentine Anthropology: Ashley Kerr, assistant professor in the Department of Modern Languages and Cultures. Kerr will conduct careful textual readings and archival research in Buenos Aires and Bariloche, Argentina, to examine how sexual desire and personal relationships influenced how Argentine anthropologists described indigenous peoples.
Narrative, Emotion and the Victorian Sensation Novel: Tara MacDonald, assistant professor in the Department of English. MacDonald will argue for a new way of understanding the evolution of the novel and the history of emotion through the so-called "sensation novels" of the Victorian period, examining how these texts were considered lowbrow and potentially dangerous because they grounded the reader in the physical sensations of the body.
Researching and Recording the Piano Music of Henryk Górecki: Roger McVey, assistant professor in the Lionel Hampton School of Music. McVey will research, perform and professionally record the complete piano music of Henryk Górecki, one of the leading composers of the 20th century, whose piano music remains virtually unknown.
What are you and your students doing this summer?
Are you or any of your students doing something unique or interesting this summer – an internship, summer employment, research, etc.? LET US KNOW! We are looking for social content and story ideas for the summer months and would love you highlight people in your department. Send ideas to Kathy Foss, marketing and communications manager, at kfoss@uidaho.edu.
Graduation Gift Guide 2017
See a great selection of graduation gifts and the newest Vandal merchandise in the 2017 University of Idaho Graduation Gift Guide! Available at http://bit.ly/IdahoSpringGrad17.
CLASS Student Services Receives VIP Grant
Congratulations to Shawna Bertlin and Erin Doty, members of the CLASS Student Services team, who received a VIP Grant for FY18. Their project – "Becoming Brave and Bold" - will marry existing university resources with a fresh strategy centered on the concepts of student self-actualization, grit and resiliency to create a one-of-a-kind dual credit course that will increase the "go-on" rate within the state. This transitional course will be marketed under the name, "Discover U." In addition to strengthening the ties between UI and Idaho high schools, this program will address and remove barriers to higher education while simultaneously equipping students with the skills and renewed mindset needed to truly thrive in the university setting. Before ever stepping foot on our campus, students who enroll in this course will have an authentic excitement for higher education, an increased confidence in their abilities, and a deep understanding of how opportunities at the University of Idaho can springboard them into their unique purpose.
Tristen Beaudoin named 2017 Lindley Award Winner
Congratulations to Tristen Beaudoin (psychology) for being named CLASS's 2017 Lindley Award winner – receiving the top honor in CLASS. During his time at UI, Beaudoin conducted research with Brian Dyre, had three of his poems recognized, was involved in many academic and extracurricular pursuits, and started his own charity. Read more about Beaudoin.
Alumnus Commander Black Visits Campus
Commander Jesse Black, a 2000 graduate of the University of Idaho and the Naval ROTC program, visited the campus on April 25. An Engineering Duty Officer and former Surface Warfare Officer, Commander Black met with NROTC Midshipmen to discuss a career as an Engineering Duty Officer, provide mentorship and reconnect with the campus.
Lionel Hampton School of Music Faculty Spring/Summer 2017 Accomplishments*
Carol Padgham Albrecht
Served as orchestra co-president of the Washington Idaho Symphony
Four concerts with both the Washington Idaho Symphony and the Walla Walla Symphony
Promoted to full professor
Pamela Bathurst
Gave masterclass to choir from Great Falls High School, Patrick Ryan, conductor
Gave masterclass to the 30 students of a private teacher in Troy
Adjudicating for IMEA State Solo/Ensemble, the District II Solo/Ensemble and the Regional Solo/Ensemble, Post Falls
Barry Bilderback
Elected to the National Africa Network Board of Directors, February 2017
Accepted a summer session visiting instructor position in the PRC (Central Region, Xi'an) for Jiaotong University's Department of Foreign Language and Culture. Collaborations include the XJTU Department of Music
Sean Butterfield
Awarded a Think Open Fellowship from the University of Idaho
Invited to and performed on the Professor's Recital at the National Trumpet Conference
Performed multiple times with the Spokane Symphony, Steamboat Symphony Orchestra (Colorado), and Walla Walla Symphony
Shawn Copeland
Presentation of "The Six Places of Balance" at NAFME All Northwest Conference
Opened Inter-Mountain Alexander Technique Teacher Training: A training program based in Spokane, Wash. and Boulder, Colo. to train teachers of the Alexander Technique
Released Tosca DUO's first self-titled CD publication of all premiere recordings
Leonard Garrison
August 2017: Program Chair for National Flute Association Convention in Minneapolis
July 2017: Faculty at Blue Lake Fine Arts Camp in Michigan, including a solo recital and numerous performances
Published "After Pomp and Circumstance, Part 1: A Roundtable Discussion," Flute Talk 36, no. 8 (April 2017)
Member of Program Prioritization Task Force
Alan Gemberling
Palouse Jazz Project performance for Great Falls, MT Schools Jazz Workshop
Brass Quintet performance at UI Bach Festival
Performed at LHJF: NY Voices and Lionel Hampton Big Band
Recording with the Bob Curnow Big Band of jazz arrangements for Sierra Music Publishing Co.
Jason Johnston
Received International Horn Society Mier Ramon Commissioning Assistance Grant
Founder of the Palouse Brass Ensemble featuring performances at major brass conferences
Founder of the Palouse Horn Club featuring a performance at the Northwest Horn Society Symposium
Hosted the 2017 International Horn Society Northwest Horn Symposium, included a world premier of Serenata Nocturna for Horn, Trombone, Piano, and Percussion by Glen Cortese
Performances with the Greeley Philharmonic as Principal Horn and other capacities in Greeley, CO, with the Spokane Symphony in Spokane, Wash., with the Fort Collins Symphony as Principal Horn and other capacities in Fort Collins, Colo., with the Steamboat Symphony Orchestra as Principal Horn in Steamboat Springs, Colo., with the Walla Walla Symphony as Principal Horn and other capacities in Walla Walla, Wash., and with the International Fellowship of Composers, Conductors, and Collaborators in Indiana, Pa.
Torrey Lawrence
Judge the Idaho State Solo Competition
Multiple performances with the Palouse Brass Ensemble and Walla Walla Symphony
Roger McVey

Premiere performance of "4 1/2 – A Piano Suite" by Libby Larsen, commissioned by Roger McVey
Awarded a Faculty Seed Grant to research and record the piano music of Henryk Gorecki
Numerous solo and chamber music performances
Awarded tenure and promotion
Christopher Pfund
Opera Idaho in Boise
Colorado Springs Philharmonic
CUY Doctoral Dissertation
Lynette Pfund
February Rusalka Opera Outreach – Rachael Larson, Catherine Anderson & Lynette Pfund. West Park Elementary, Russell Elementary, Lena Whitmore Elementary and McDonald Elementary
April Educational Opera Outreach – Whitney Holland, Josephine Jones, Nate Owen, Matthew Bosley. Juliaetta Elementary and Troy Elementary
April Eugene Onegin Opera Presentation – Lynette Pfund. Moscow Middle School and Moscow High School
April Opera Outreach Presentation – Catherine Anderson & Lynette Pfund. Palouse Prairie Charter School and McGhee Elementary
May A Midsummer Night's Dream Interactive Opera Presentation – Lynette Pfund. Palouse Prairie Charter School (8th graders)
James Reid
Duo, South Hill Guitars, performed for the KPBX Guitar Hour Series in Spokane
Served as an adjudicator for the Northwest Guitar Festival Youth Competition in Portland
Javier Rodriguez
Presented "Bassoon Revolution!" at NAfME All-Northwest in Bellevue, Wash. (February)
Presented "Double Reed Basics, Bassoon" at the Lionel Hampton Jazz Festival at UI (February)
Performed on Opening Night "Professors Concert" with Post-Haste Reed Duo at North American Saxophone Alliance (NASA) Region I Conference in Portland, Ore. (March)
Performed Antonio Vivaldi's Concerto for Bassoon in G Minor RV 495 with the University of Idaho Symphony Orchestra (May)
Matt Shipes
April 21-23, Northwest Regional Tuba Euphonium Conference
Summer 2017, Newly Appointed Editor for "Expert's Excerpts" Column of the International Tuba Euphonium Association Journal
Vanessa Sielert
Educational Advisor for the 50th Lionel Hampton Jazz Festival
Performed with New York Voices and the Lionel Hampton Big Band at the 50th Lionel Hampton Jazz Festival
Worked with area schools in Boise, Idaho Falls and Seattle as a part of LHSOM regional Audition Days
Traveled to Great Falls, Mont. with the Palouse Jazz Project for the 49th annual Great Falls Jazz Workshop
Performed Duke Ellington's Harlem and George Gershwin's An American in Paris with the Spokane Symphony
Performed by invitation at the North American Saxophone Alliance regional conference in Portland, Ore.
Performed at the Northwest Horn Symposium at the University of Idaho
Performed a premiere for duality at Dylan Champagne's Composition Recital
Palouse Jazz Project to Boise for performance at the Sapphire Room and to work with local area schools
Palouse Jazz Project to record original compositions
Kate Skinner
D.A. in Jazz Studies from University of Northern Colorado, May 2017.

Miranda Wilson
Cello Practice Cello Performance was positively reviewed in Stringendo magazine.
Article in the February edition of Strings magazine called "A Legend in His Own Time: A Rostropovich Retrospective."
Awarded a CLASS/ORED Transformative Research Investment and Partnership grant to buy a five-string cello to perform Bach's Suite No. 6 at the 2018 Idaho Bach Festival (and for further research and performance)
Rajung Yang
Played Grieg Concerto with Jackson Symphony in Michigan, taught a masterclass at University of Michigan, played a solo recital in Ann Arbor, Mich. (February)
Beethoven chamber music at Stars of Steinway series in Boise and college of Idaho in Nampa (March)
Beethoven Concerto No. 3 with Washington-Idaho symphony
Great recording reviews on 'Chimera' (with Scott/Garrison duo)
*This list is not exhaustive of all the LHSoM faculty or their accomplishments.
CLASS in the News
A sampling of the latest stories featuring our CLASS faculty, staff and students:
Jill Donnelly joins University of Idaho's College of Letters, Arts and Social Sciences – May 5, 2017 (Jill Donnelly, Student Services)
Finishing strong — UI senior reflects on his four years at the university – May 1, 2017 (Skyler Wilburn, student, English)
Biz Brief: UI advertising team places 2nd – April 28, 2017 (Ad Team, JAMM)
Wed 8 AM | Underground History: The Western Way In Archaeology – April 26, 2017 (Mark Warner, Sociology & Anthropology)
Neverland Revisited: UI writers recast classic Peter Pan story through the eyes of Wendy – April 20, 2017 (Theatre Arts)
BWW Interview: Playwright Robert Caisley & JULIET at NJ Rep 5/4 to 6/4 – April 20, 2017 (Robert Caisley, Theatre Arts)
Local trio take part in Vandaleers concert – April 18, 2017 (Michael Murphy, Music; Joshua Oppelt, Nathaniel Owen & Tristan Schenk, students, Vandaleers)
An alternate film school — University of Idaho adds Film and Television Studies to its degree options – April 17, 2017 (Russ Meeuf, JAMM; English & Theatre Arts)
UI TRIP event set for Wednesday – April 12, 2017 (CLASS)
Brief: Exploring masculine norms – April 11, 2017 (Kristin Haltinner, Sociology & Anthropology)
Why Banning the Salary-History Question Is Good for Job Applicants – April 11, 2017 (Todd Thorsteinson, Psychology & Communication Studies)
A community for art — UI senior will share his short film with the community at the annual Kino Film Festival – April 10, 2017 (Michael Huffstutler, student, JAMM)
Dates and Events
We Heart the Humanities
The public is invited to a thoughtful discussion on the role of the humanities in our local communities. Co-hosted by the Latah County Historical Society, the University of Idaho Library, and the Moscow Public Library. Join us on May 11 from 5:30-7 p.m. at the Moscow Public Library for an evening to appreciate our regional institutions in the humanities. The panel discussion will be led by historian Keith Petersen, historian Dr. Adam Sowards and assistant professor of journalism Denise Bennett. Light refreshments will be provided. This event is sponsored by the National Endowment for the Humanities through the Common Heritage Grant Program. For more information about this event, or to learn more about our role in the community, contact 208-882-1004 or lchslibrary@latah.id.us. Location: 327 East Second Street.
Commencement 2017
This week, 412 students will graduate with a degree from the College of Letters, Arts and Social Sciences. We hope you'll join us in celebrating this students on Saturday, May 13.
8:15 a.m. – Lineup begins
9:30 a.m. – Ceremony starts
Post-event – CLASS Celebration in Memorial Gym
CLASS alumni Marilyn Denis and Dirk Kempthorne will be awarded honorary doctorates at the ceremony, with Denis also delivering the commencement address.
Annual CLASS Writing Retreat
The CLASS writing retreat is an opportunity to get writing done away from the space of your office and to meet colleagues in the college. It is informal, meaning that you can come and go as you please. You are welcome to spend a few hours at the retreat, or the whole week there.
We plan on offering a free light breakfast and lunch for two days, courtesy of the CLASS Dean's Office. Please RSVP Stacey L. Camp even if you only plan to attend for a few hours, to coordinate the food on the days the majority of people are in attendance.
When: Monday, May 22nd through Friday, May 26th from 9 a.m. to 4 p.m.
Location: room 321, IRIC building.
Next Deadline for IRIC Applications is June 29
The Integrated Research and Innovation Center (IRIC) Facility Committee continues to consider applications for space in the IRIC building. UI faculty and staff can access application forms online. The deadline for the next round of consideration is Thursday, June 29. Read more.
Summer Hours
The University of Idaho will begin operating on its summer schedule on Monday, May 15. Business hours will be 7:30 a.m. to 4:30 p.m., Monday through Friday. Summer hours will be effective through Friday, Aug. 18, 2017.
Academic Dates and Deadlines
Finals week - May 8-12
Commencement - May 13
UIdaho Bound - June 17
UIdaho Bound - July 10