CLASS Notes, April 25, 2017
Dear Colleagues,
I read an interesting editorial in The New York Times the other day that struck me as particularly relevant. The piece centered on "thick" versus "thin" institutions. What's a thick institution? They are places that become part of someone's identity, part of someone's "head, hands, heart, and soul." Thick institutions have collective rituals, sacred origin stories, a history of battling though hard times and incorporate culture — everything from music to poetry — into daily life.
Most notably, the editorialist David Brooks expresses the difference as, "thin organizations look to take advantage of people's strengths and treat people as resources to be marshaled. Thick organizations… take advantage of people's desire to do good and arouse their higher longings. In other words, thin institutions tend to see themselves horizontally. People are members for mutual benefit. Thick organizations often see themselves on a vertical axis. People are members so they can collectively serve the same higher good."
As we approach one of our university's most celebratory and important rituals — Commencement — I pose this question to you all: would you consider the University of Idaho and our college as a thick or thin institution? I think most of us believe that the work we all do make a thick organization for our students and alumni. Do we do the same for our staff and faculty? As we move forward in our strategic plan, focusing on our community (goal 4), I ask you to think about how we all, in each of our roles, can make this a thick organization for those who work so hard here. How do we support and inspire each other to collectively serve the same higher good?
There is no doubt in my mind that we have the people in place within our college to do this. The university and the CLASS Dean's Office are continuing to find ways to fix some of the bureaucratic obstacles that perhaps have thinned our organization. But, making us thick will take all of us. I challenge you to take a few moments to read the editorial and share your thoughts with your colleagues and me on how we can thicken CLASS and the university.
Best,
Andy
Leadership Academy Graduates
Congratulations to Alisa Goolsby and Sean McIlraith of the CLASS Dean's Office and Miranda Wilson of the Lionel Hampton School of Music who graduated from the University of Idaho's Leadership Academy earlier this month. The Leadership Academy, sponsored by the Office of the Provost and coordinated by the Vice Provost for Academic Affairs, focuses on national, institutional and personal leadership knowledge and development. Since its inception during the 2009-10 academic year, CLASS has had six staff and 12 faculty members complete the program.
Advisor Recognized with "Best of Region" Honor
"Interactive Discovery: The Art of Uncovering True Potential" a presentation by Shawna Bertlin, a CLASS advising specialist, was voted "Best of Region" at the NACADA Region 8 Conference. As the top session, Bertlin will present at NACADA's annual conference in St. Louis, Missouri in October and will host a more intensive preconference session at the 2018 regional event. Bertlin's session explored the art of uncovering a person's potential and the importance of doing so in relation to student success. It provided a holistic lens for advisors to use with students to empower them, renew their confidence and help them identify their unique purpose.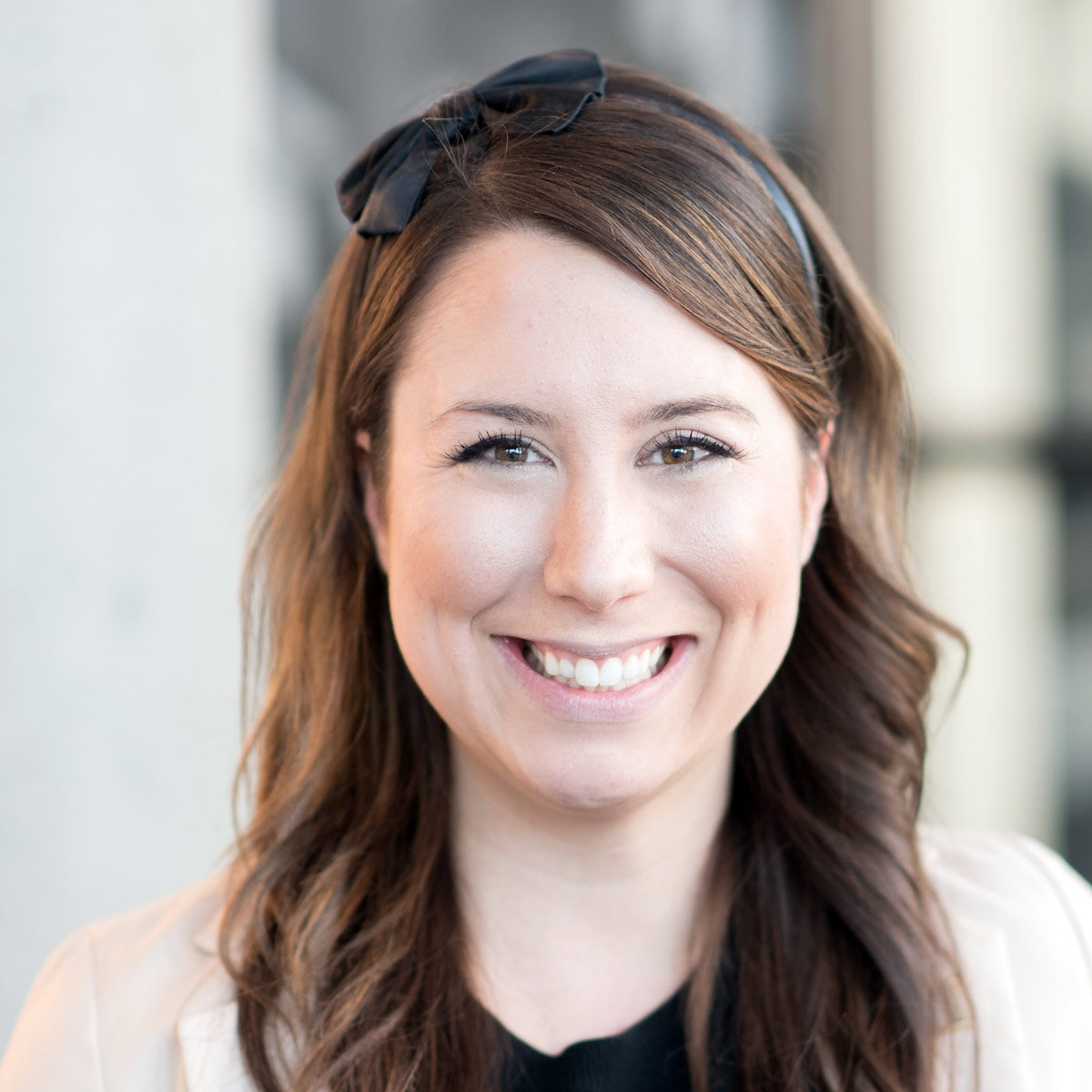 Roubal Receives Commendation Medal
Marine Captain Tony Roubal was presented with the Navy and Marine Corps Commendation Medal on 19 April for his services to the Naval Reserve Officers' Training Corps Unit on campus. He served as the Unit's Marine Officer Instructor from 2014 to 2017, where he instructed and prepared over 100 Midshipmen for duty as fleet Junior Officers. He is transferring to Fort Benning, Georgia for formal training in preparation for his next career milestone.
IRIC Seminar Series
The IRIC is in the process of setting up an ongoing IRIC seminar series. This series will go year round. During the summer it will be every other Friday in the IRIC Step Auditorium at 12:30-1:30 p.m. and will focus on support departments/entities. During the academic year the series will be every Friday in the IRIC Step Auditorium at 12:30-1:30 p.m. and will focus primarily on research in IRIC but will be open to all research on campus.
5/26/2017: Tara Roberts speaks about Communications and Marketing
6/9/2017: Jeremy Tamsen speaks about Office of Technology Transfer
6/23/2017: Russell McClanahan speaks about IRIC Safety Culture
7/7/2017: TBD
7/21/2017: TBD
8/4/2017: TBD
TRIP Research Exposition Recap
Last week, CLASS and the Office of Research and Economic Development celebrated their newly formed Transformative Research Investment and Partnership. Six CLASS faculty being funded by "TRIP" and the 2017-18 CLASS Research Fellows gave modified Pecha Kucha presentations (10 slides for 20 seconds each) in front of a full IRIC Auditorium. See pictures from the event. Thank you to all who presented and attended the event!
Levan wins Olsson Fellowship
Kristine Levan, Assistant Professor in the Department of Sociology and Anthropology, is the 2017-2018 Olsson Fellowship recipient for her project, "Community Relations with Law Enforcement through the Lens of Media Exposure." Her project explores how media informs people's opinions of law enforcement agencies through their representations in television, documentaries, films, social media and newspapers.
Wendy & Peter: Into Neverland, April 29-30
You've heard of Peter Pan and know his story well, with Tinkerbell, Captain Hook and hungry crocodiles. Now discover Wendy's story in this new adaptation of the classic novel by J.M. Barrie. Presented by UI Theatre Arts, you can see "Wendy & Peter: Into Neverland" April 29-30 at the Hartung Theater. Tickets on sale now, and free for UI students. Call Theatre Arts at 208-885-6465 to reserve your seats.
Events
Ad Team Reunion and Mark Secrist Celebration
CLASS is honored to welcome back to campus many alumni from our award-winning advertising competition team. They will be in town on Friday, April 28 to celebrate the success of the advertising team and the retirement of longtime professor Mark Secrist. Highlights of the day include a critique of the current advertising teams pitch, a networking lunch and an afternoon panel discussion on industry trends from several national leaders in the advertising and public relations business. See more information.
Kino Short Film Festival
The Kino Short Film Festival begins April 30, 2017, at the Kenworthy Performing Arts Centre, 508 S. Main St. at 1 p.m. and continues May 1, 2017 at 7 p.m. The festival celebrates the art of short filmmaking and will present twenty student and regional films from Idaho, Oregon and Washington. Student films represent work from Lena Whitmore Elementary School in Moscow, Central Washington University and the University of Idaho. Regional films from Lewiston, Pocatello, Portland and Spokane will be presented. A mixture of documentaries, dramas, thrillers, comedies, horror and experimental films varying from one to ten minutes in length will be showcased. Admission to the festival is free and open to the public. See more information.
Palouse Jazz Project Performance
The sounds of UI Jazz are coming to Boise! The Palouse Jazz Project (PJP), a dynamic jazz sextet comprised of faculty members from the University of Idaho, will host a special performance at the Sapphire Room in Boise at 7:30 p.m. Tuesday, May 16, 2017. Students using code STUDENTG can get $5 tickets and alumni using code VANDAL can save $3 off their choice of ticket, which you can buy online.
University Faculty Meeting
May 2, 2017, 3 p.m. Pacific time; 2 p.m. Mountain time.
Moscow: Vandal Ballroom, Bruce Pitman Center; Boise: IWC 448A; Coeur d'Alene: 213; Idaho Falls: 350A: Twin Falls - B-66.
CLASS All-College Spring Meeting: Save the Date!
3:30-4:30 p.m., Monday, May 1, Pitman Center – Borah Theatre. All CLASS faculty and staff are invited to attend the CLASS All-College Spring Meeting in May. President Staben will be in attendance at this meeting and will give a 30-minute presentation, including an opportunity for Q & A. Please mark your calendars!
Academic Dates and Deadlines
Dead week - May 1-5
Finals week - May 8-12
Commencement - May 13