Mary DuPree, Ph.D.
Mary Dupree
Emerita Professor of Music History and Musicology
Mailing Address
Lionel Hampton School of Music
875 Perimeter Drive MS 4015
Moscow, Idaho 83844-4015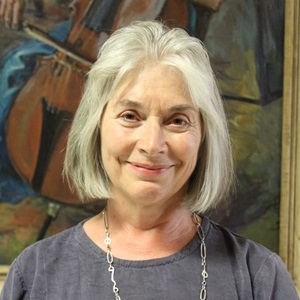 Ph.D. Musicology, University of Colorado
M.Mus., University of North Carolina at Chapel Hill
B.A., Hollins College
Mary DuPree, emerita professor of music history and musicology, is founder and director of the Auditorium Chamber Music Series. She received her Bachelor of Arts from Hollins College, her Master of Arts from the University of North Carolina at Chapel Hill and her doctorate in musicology from the University of Colorado. She is a recipient of the Idaho Governor's Award in the Arts and University of Idaho Excellence in Teaching awards. She was one of the three University of Idaho Humanities Fellows for 2002-03.
Her research area is 19th and 20th century American music, including historiography, criticism and the community band movement in the West. She has published articles in American Music, the Journal of Musicology, College Music Symposium and The Research Chronicle, she and edited "Musical Americans: A Biographical Dictionary 1918-1926." She also contributed to the internationally touring exhibit Sacred Encounters: the Jesuits and the Indians of the Intermountain Northwest.