UI School of Journalism and Mass Media Earns First-time National Accreditation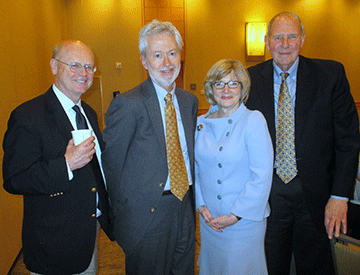 The Accrediting Council on Education in Journalism and Mass Communications (ACEJMC) has voted to accredit the School of Journalism and Mass Media at the University of Idaho.
The council's May 2 decision marks the first time that a journalism and mass communication program in Idaho has been accredited by ACEJMC, which evaluates professional journalism and mass communications programs at colleges and universities.
"We are pleased led that the council recognizes the commitment to excellence by the faculty and students of our School of Journalism and Mass Media," said Katherine Aiken, UI interim provost and executive vice president. "The school made great strides to prepare for the rigorous review that preceded the vote."
With the council's vote, UI is one of 116 accredited programs around the world. Other accredited journalism and mass communication programs in the Northwest are at the University of Washington, University of Oregon and University of Montana. Here is a complete list of accredited programs.
The process began with a detailed self-study conducted by the Journalism and Mass Media (JAMM) faculty in 2012-2013. A four-member team of educators and media professionals visited Moscow for four days last October to interview students, faculty and members of the school's advisory board.
"This is a school that provides serious, capable students with quality instruction and hands-on, practical media experience," said Will Norton, dean of the Meek School of Journalism and New Media at the University of Mississippi. Norton led the site team, which found the school in full compliance with all nine accrediting standards.
The site team praised the school's curriculum, personalized advising, and hands-on opportunities through student media and internships. It commended the faculty's balance of academic and professional media experience. Here is the site team's report.
"Our students impressed the site team with their enthusiasm for our program and the entire UI experience," said Kenton Bird, director of the school since its reorganization in 2003.
Bird attributed the successful quest for accreditation to support from the UI administration, especially Aiken, and the faculty's commitment to align their courses with ACEJMC's curriculum standard. He also praised the school's Advisory Board for sponsoring internships and helping to shape the curriculum.