Interior Design
Interior design is a complex field requiring professionals to solve problems in the built environment. It is about more than designing beautiful interiors; it is about enhancing the quality of life for all people.
Our nationally accredited Bachelor of Interior Design (B.I.D.) – one of only a few professional B.I.D. programs in the nation – goes beyond most other interior design programs to provide the interdisciplinary knowledge, real-world experience and environmental and social awareness needed to succeed in this dynamic profession.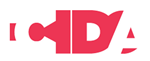 The Bachelor of Interior Design (B.I.D.) professional degree program is accredited by the Council for Interior Design Accreditation (CIDA). In 2009, the B.I.D. program received a six-year accreditation, the maximum term of accreditation granted by CIDA.
Accreditation means that you can be confident our program meets the professional standards and educational requirements necessary to become a certified interior designer through the National Council for Interior Design Qualification (NCIDQ). Visit CIDA to learn more.